The appearance of the self, sculpted through poses and gazes within a strange
reality. The new LOEWE women's campaign, shot by David Sims, happens in blurred
ambiances, as to mirror the blurred prints which are a core element of the collection.
LOEWE Global Brand Ambassador, actress and director Taylor Russell and actress Tang Wei
are portrayed in a suspended time, an erased place, caught playing with a pair of glasses,
with a mirror in their hands, holding the foldable Puzzle tote or the ruched and unlined nappa
leather Squeeze Bag—a soft sculptural object in its own right, with a customisable-length
chain and a squeezy handle. Both the lightness and the craft of these objects are evident in
the pictures, and contribute to the overall sense of suspension.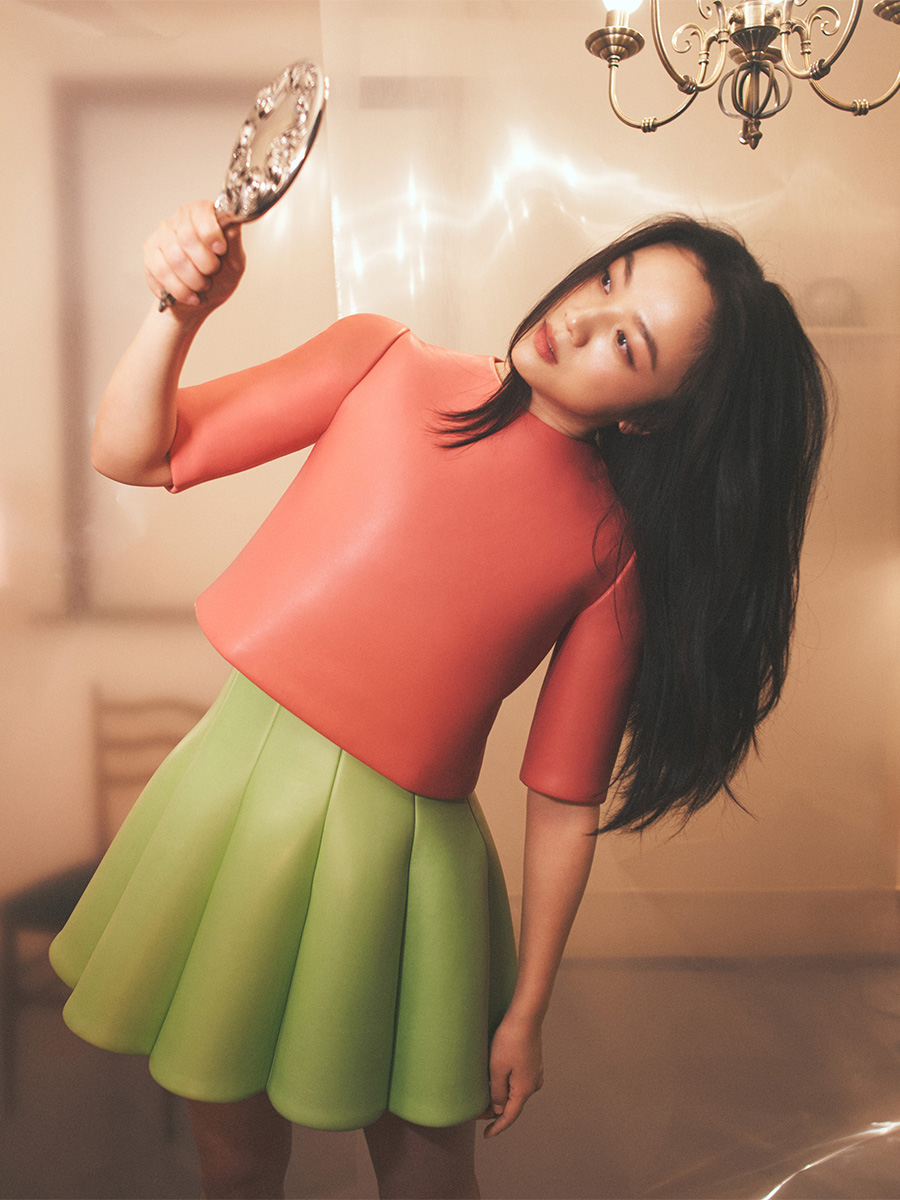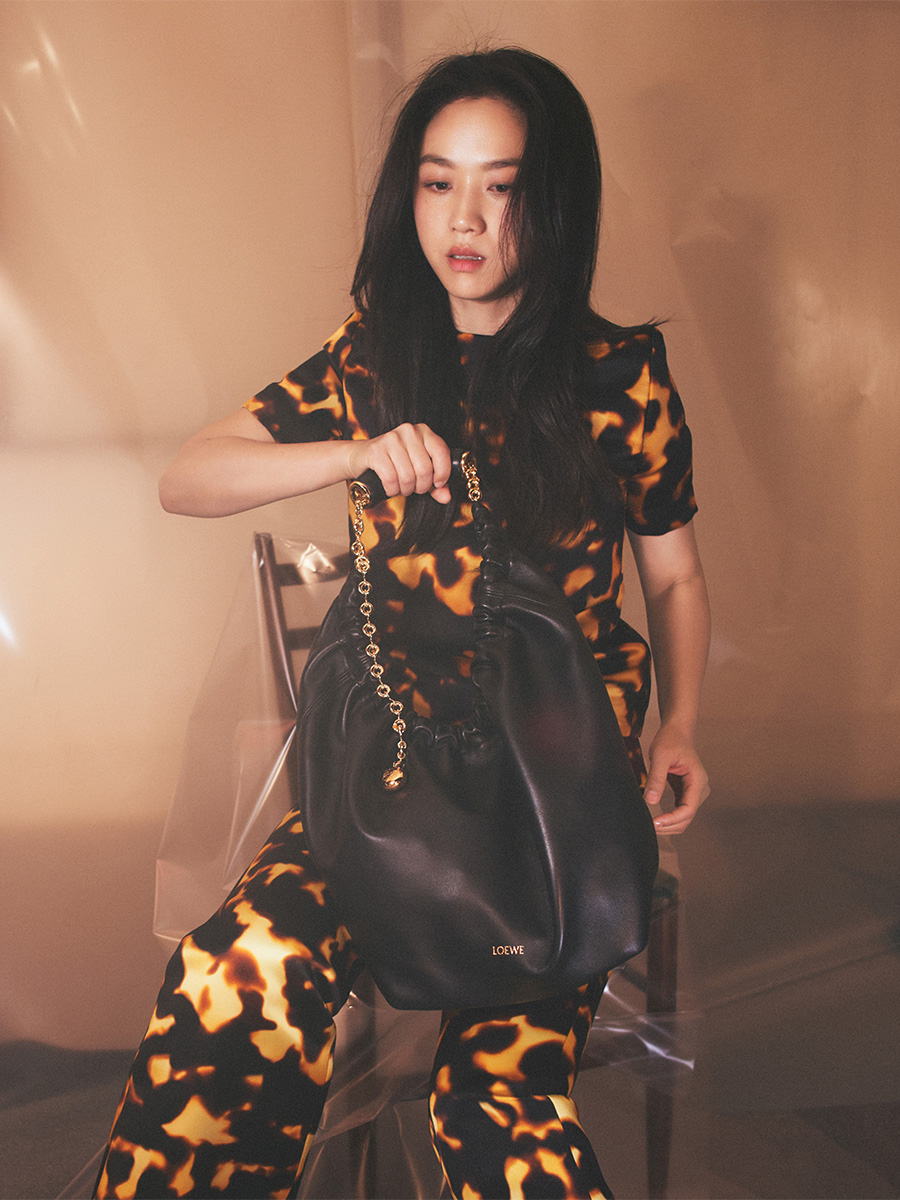 What Taylor Russell and Tang Wei wear is just as narratively significant: they exude sensual
femininity in the fluid duchesse satin dresses covered in blur prints that trick the eye, or act
like body sculptures in the square-lined bonded-nappa looks in pastel hues that recall Polly
Pocket pieces. Elsewhere, it's texture that comes to the fore: feathers, rhinestones, brushed
suede, shearling. The surreality of the compositions alludes to an allegoric symbolism that
carries over from the men's FW23 campaign in the images of a trio of models portrayed
reclining on a table with feather dresses and the Squeeze bag in their hand.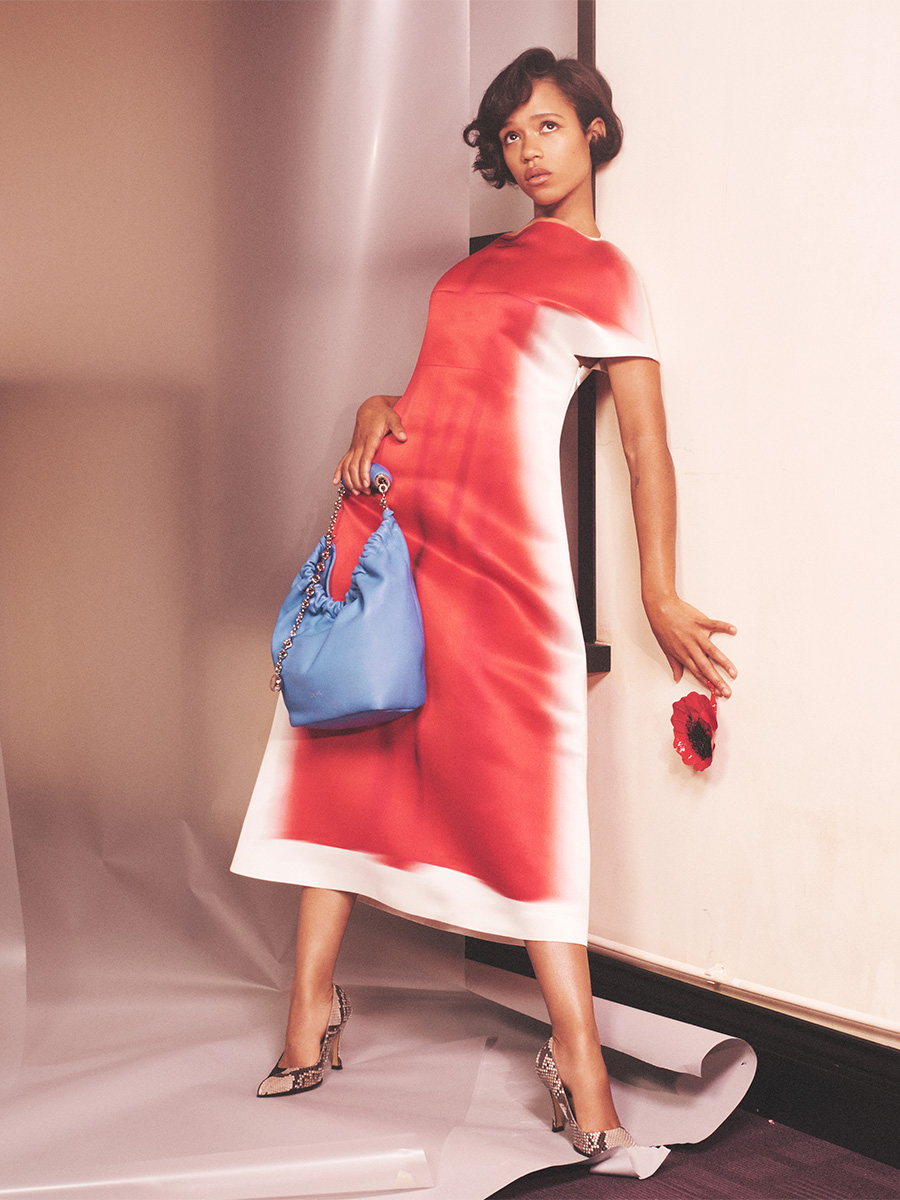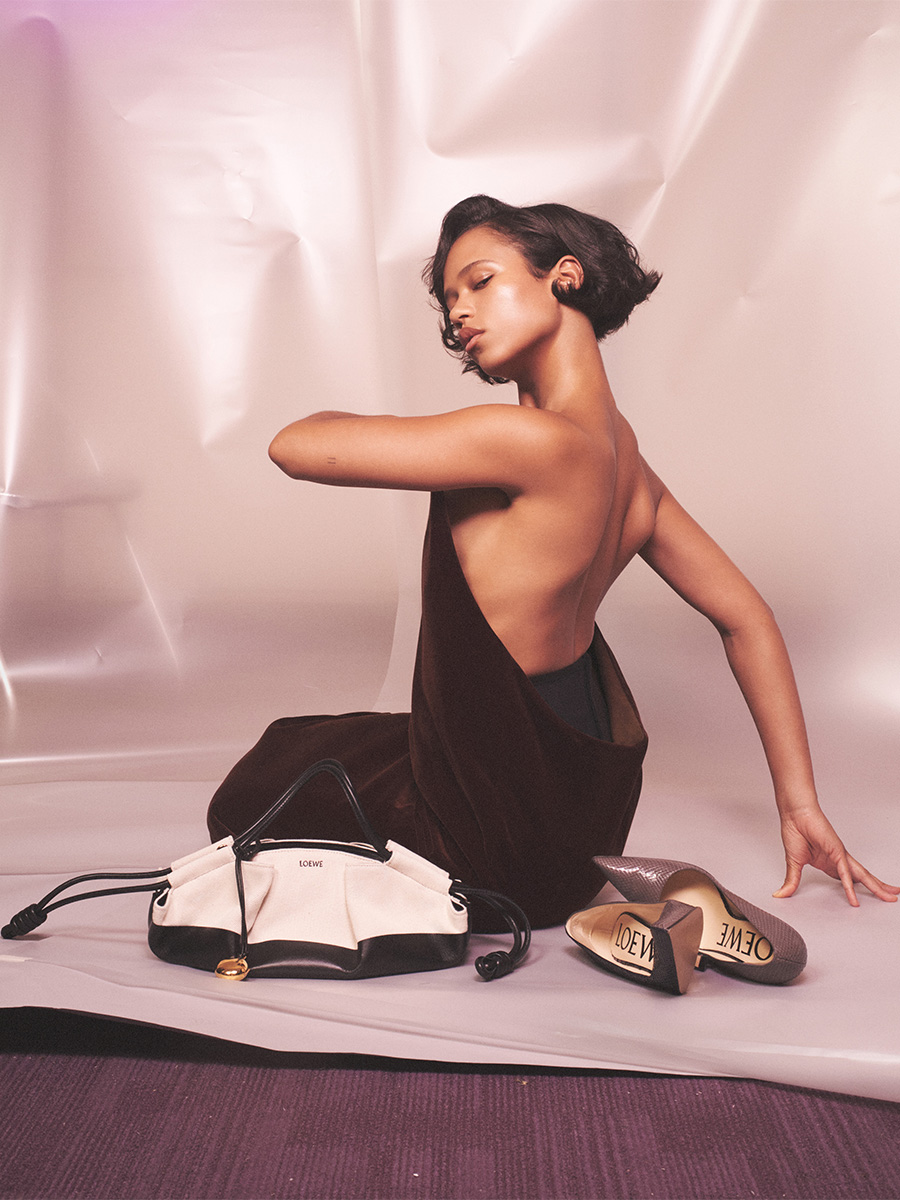 The still life pictures are surreal in their blunt directness, depicting bags and shoes—
including the Puzzle Edge, Flamenco, Goya and Paseo, as well as the Toy and Bow pumps—
for what they are: objects of desire. An uncanny, reductionist visual enigma emerges.