As the autumn leaves gracefully descend and a subtle breeze caresses the air, it's time to master the art of layering, not only in our wardrobe choices but also in our accessories.
For the savvy fashionista who seeks to elevate her style without straining her budget, we have meticulously curated a selection of fall/winter accessories from esteemed jewelry brands housed in Harbour City.
Sculptural statements revived
Inspired by the timeless masterpieces of Brancusi and Jean Arp, sustainable jeweler Monica Vinader unveils their latest five-piece drop of the Nura collection. Crafted meticulously from recycled 18k gold vermeil, each design remains true to the brand's signature aesthetic of smooth contours and abstract allure, while embracing bold and undulating shapes.
The Nura Wrap Ring and Earrings boast a rounded silhouette that gracefully tapers into an elegant tail, exuding a strong and sculptural allure. Elevating the classic chain, the Nura Choker Necklace showcases artfully undulating links, adding a captivating twist to any ensemble. For those seeking a daring and impactful look, the Nura Reef Thin and Wide Bangles offer stackable appeal, making a statement that is both bold and sophisticated. Embrace the artistry of Monica Vinader's 100% traceable collection as you up your jewelry stacking game.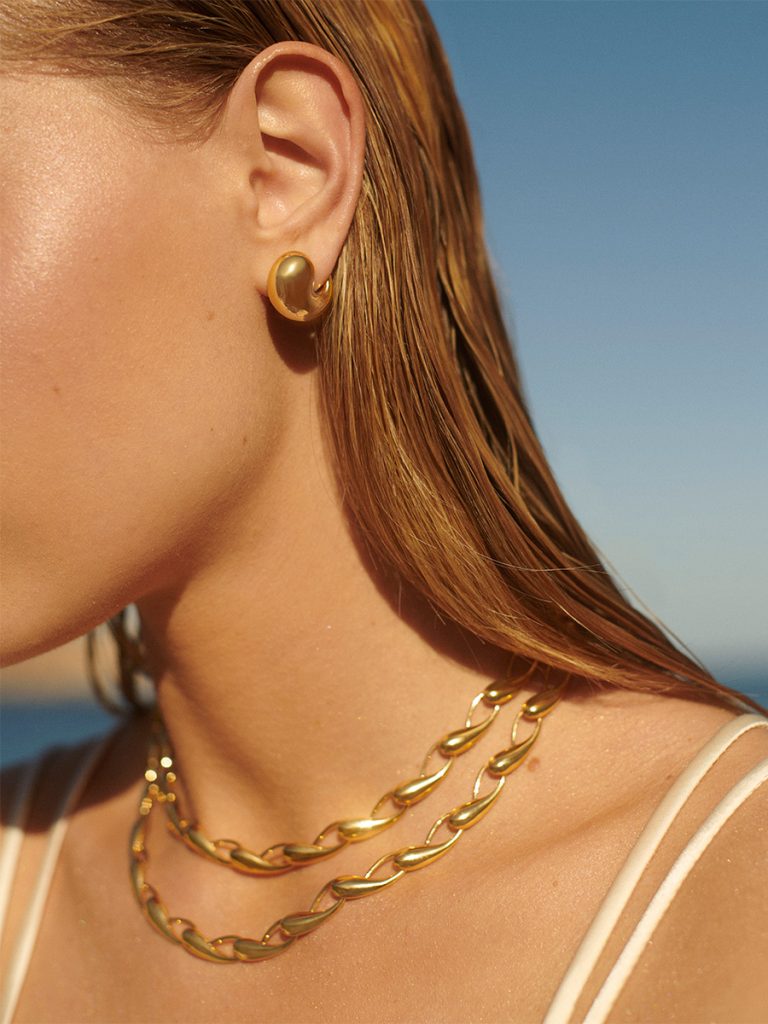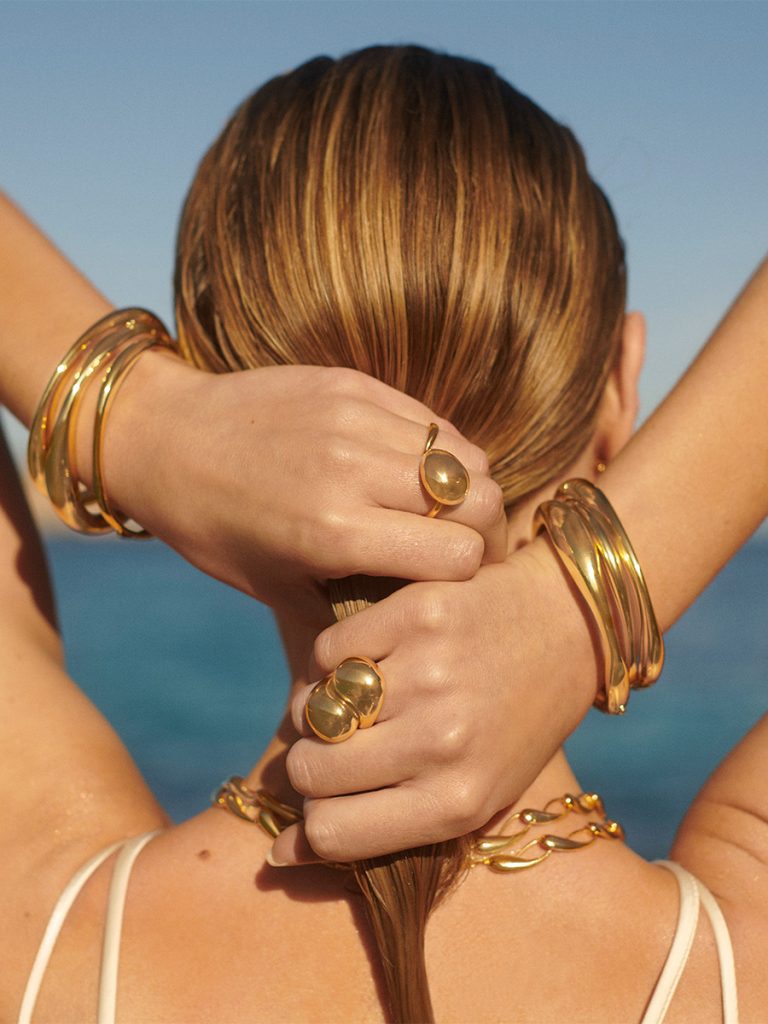 Celestial connections
Infusing a sprinkle of stardust to their iconic charms and bracelets, Pandora introduces their latest offerings inspired by zodiac signs and friendship. The new collection features zodiac constellations in sparkling pavé details, with the name of the star sign delicately engraved on the back. Perfect for crafting a personal jewelry horoscope, these charms beckon wearers to experiment with combining their sun, moon and ascendant signs, or even celebrate the signs of their closest confidantes.
Meanwhile, the coveted studded chain receives a stylish upgrade with two new metal finishes — 14k gold-plated and 14k rose gold-plated unique metal blends, providing a fresh canvas for self-expression as we explore the extraordinary cosmic connections that unite us.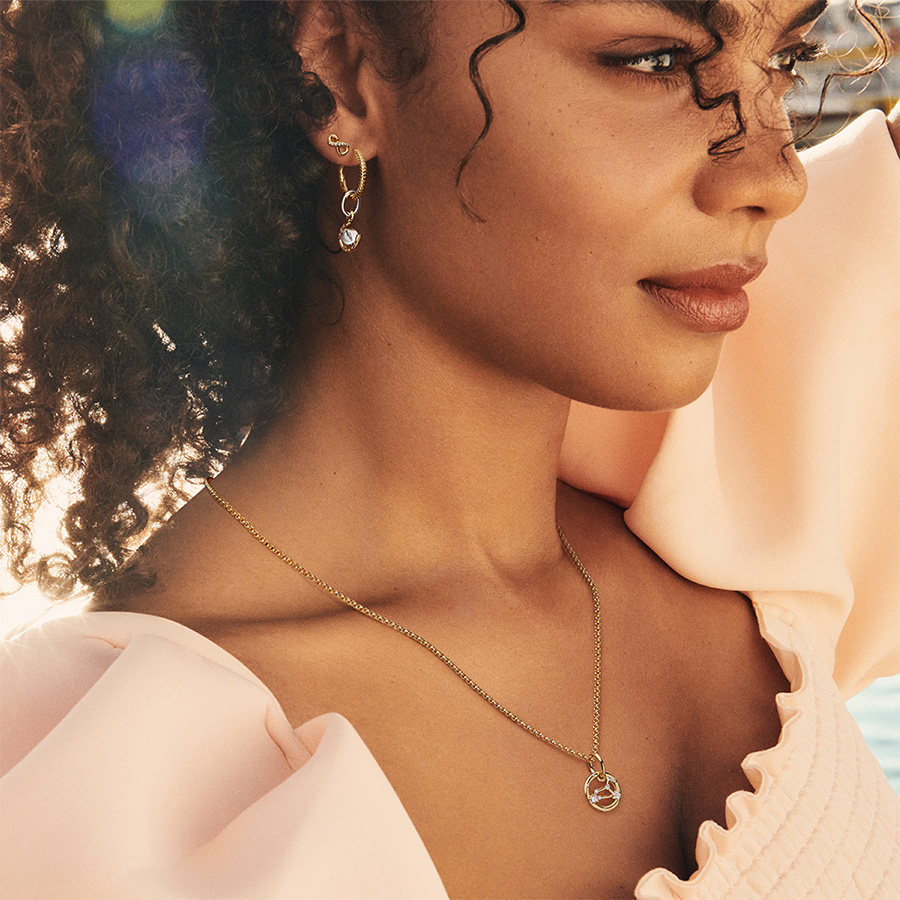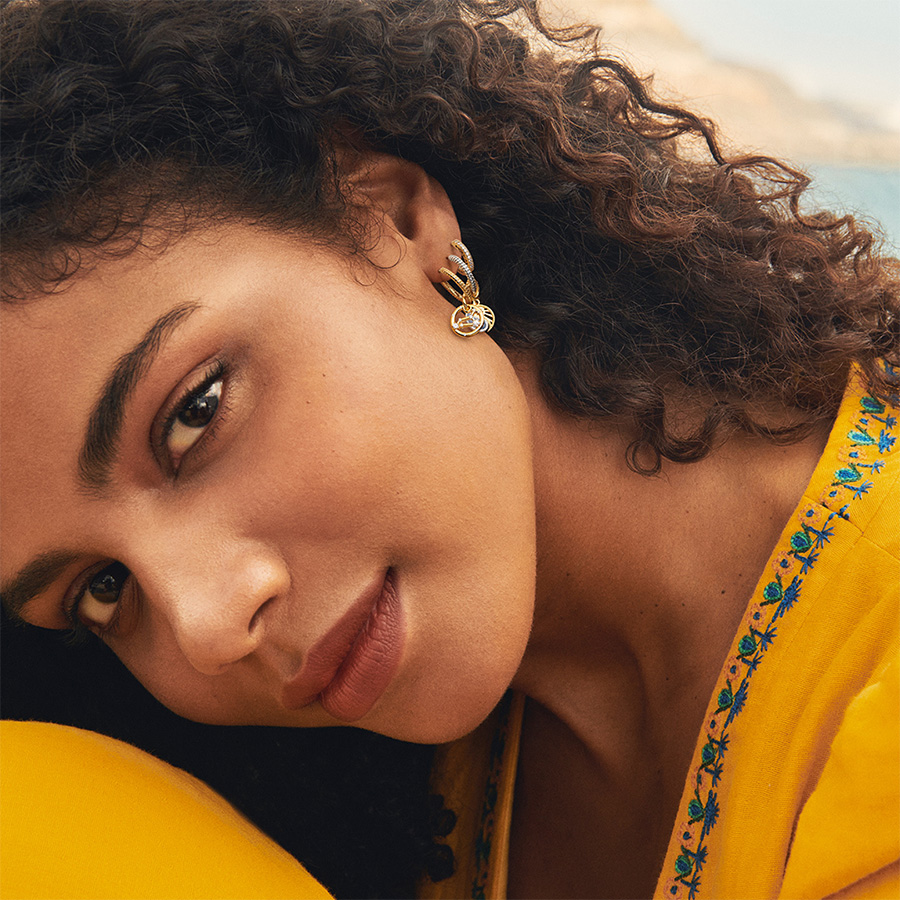 Playful extravagance
Embark on a journey through the splendid wonders of autumn with Swarovski's Idyllia Drop Earrings. Step into the whimsical realm where extravagant charm intertwines with natural beauty that surrounds us, as delightful ladybugs and radiant butterflies gracefully adorn your ears.
The dancing stones nestled within the all-over pavé of rich red and black crystals on the wings of the playful ladybug, as well as the elegant butterfly in flight, create a mesmerizing cascade with every movement. These earrings evoke the spirited energy of falling autumn leaves, inviting you to revel in the enchantment of the season.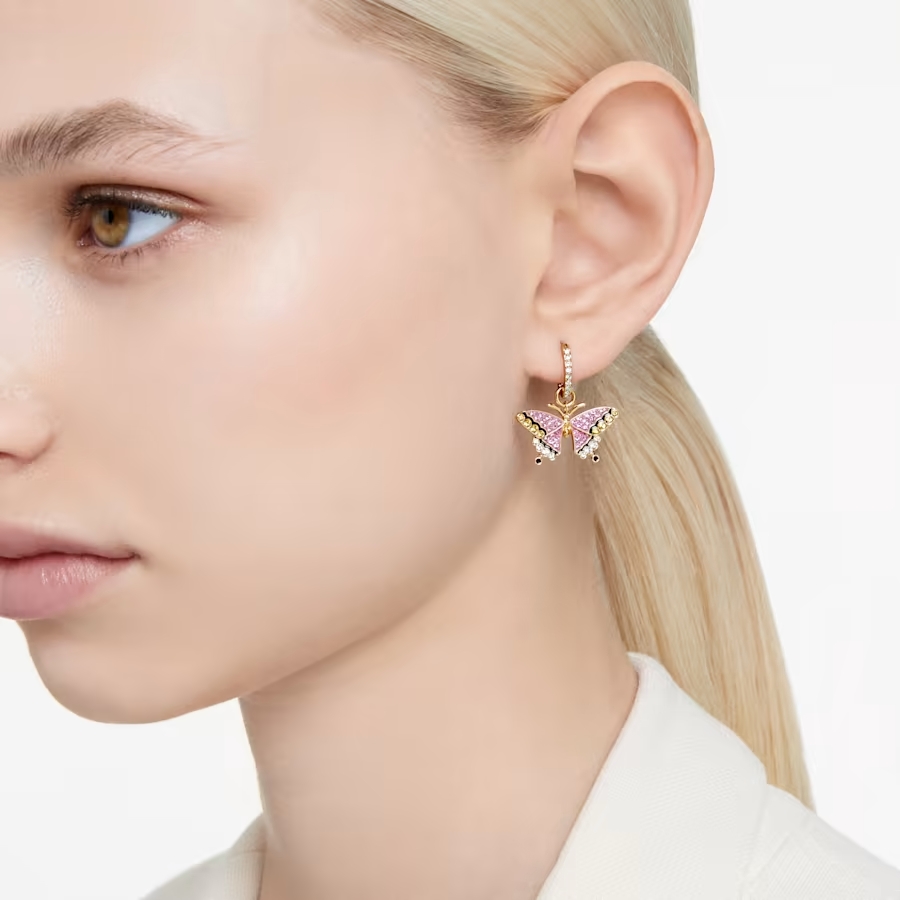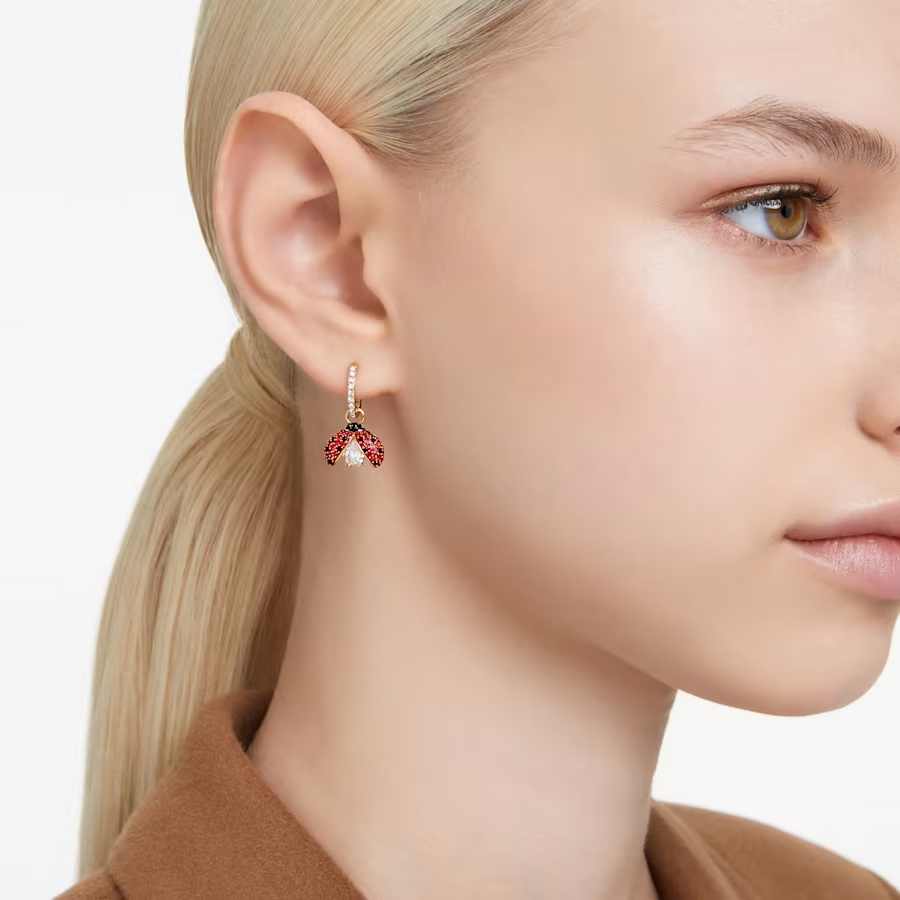 Treasurable biography
In the world of exquisite jewelry, Annoushka unveils a truly captivating creation – the My Life in Seven Charms Bracelet. This charming piece combines seven of Annoushka's most cherished bespoke charms, resulting from a collaborative masterpiece between you and the skilled artisans at Annoushka. Together, you embark on a journey to encapsulate precious memories in the most enchanting way imaginable.
Crafted on the Cable Chain Bracelet in 18ct yellow gold, this precious bracelet is a symbol of elegance and sophistication. Every individual charm tells a unique story, adorned with an array of precious gemstones and delicately designed in 18ct rose, white, and yellow gold.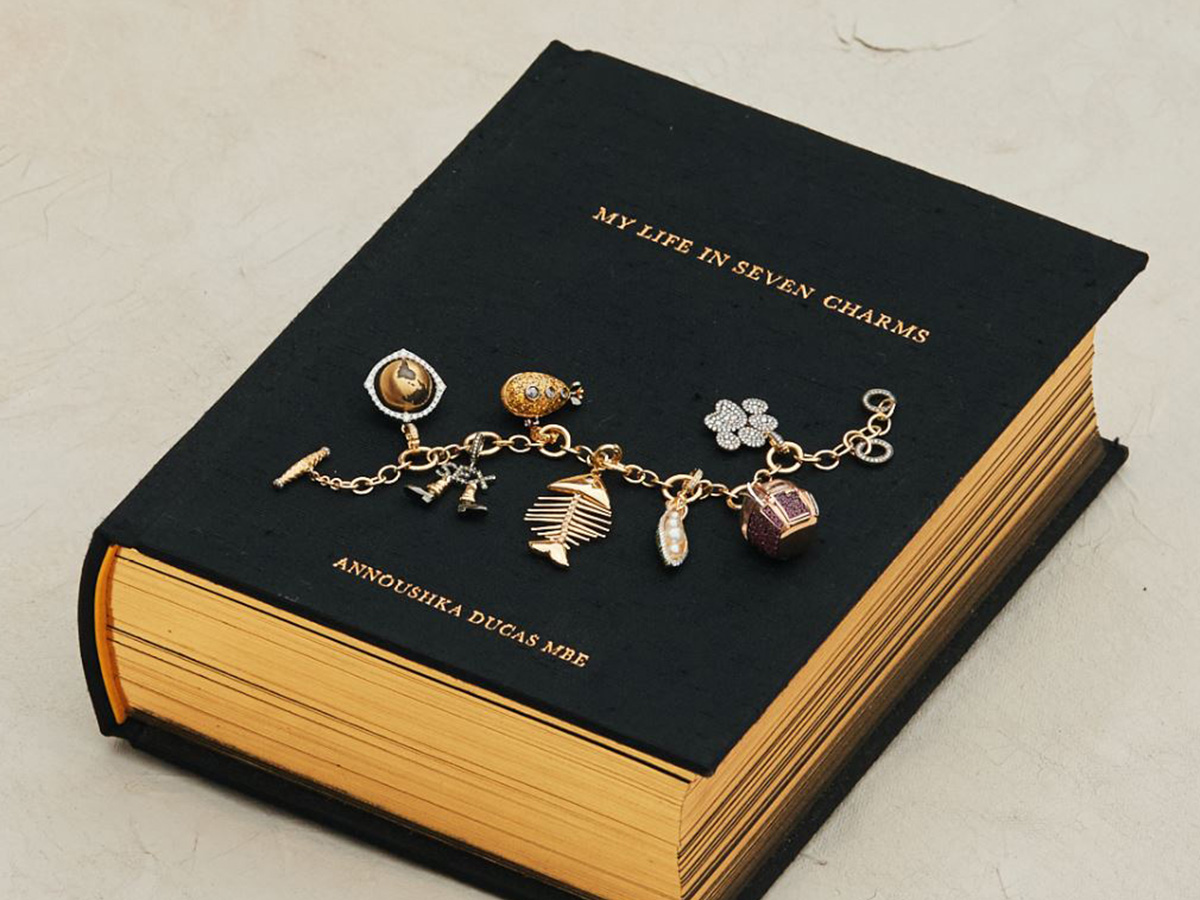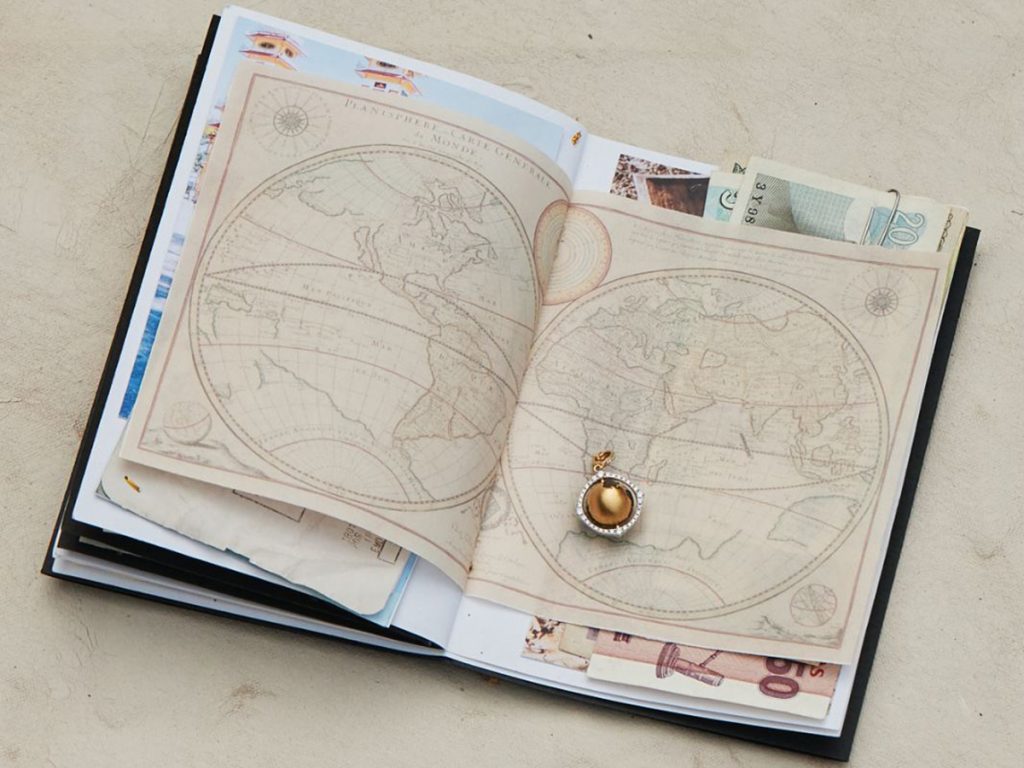 As the season transitions and nature reveals its captivating allure, embrace the opportunity to express your impeccable taste and personal flair through curated jewelry choices, all while keeping a watchful eye on your budget.