The new Jo Malone London Harbor City Pop-Up Store in is now opened! To celebrate the brand's most beloved scent, English Pear Collection, the pop-up store design takes inspirations from "English Pear Orchard" and presents the newest addition of the English Pear family – the all-new English Pear & Sweet Pea fragrance. Immerse yourself in the fragrant world of classic colognes, home fragrances and bath & body collection, and enjoy exclusive shopping privileges for a limited time only.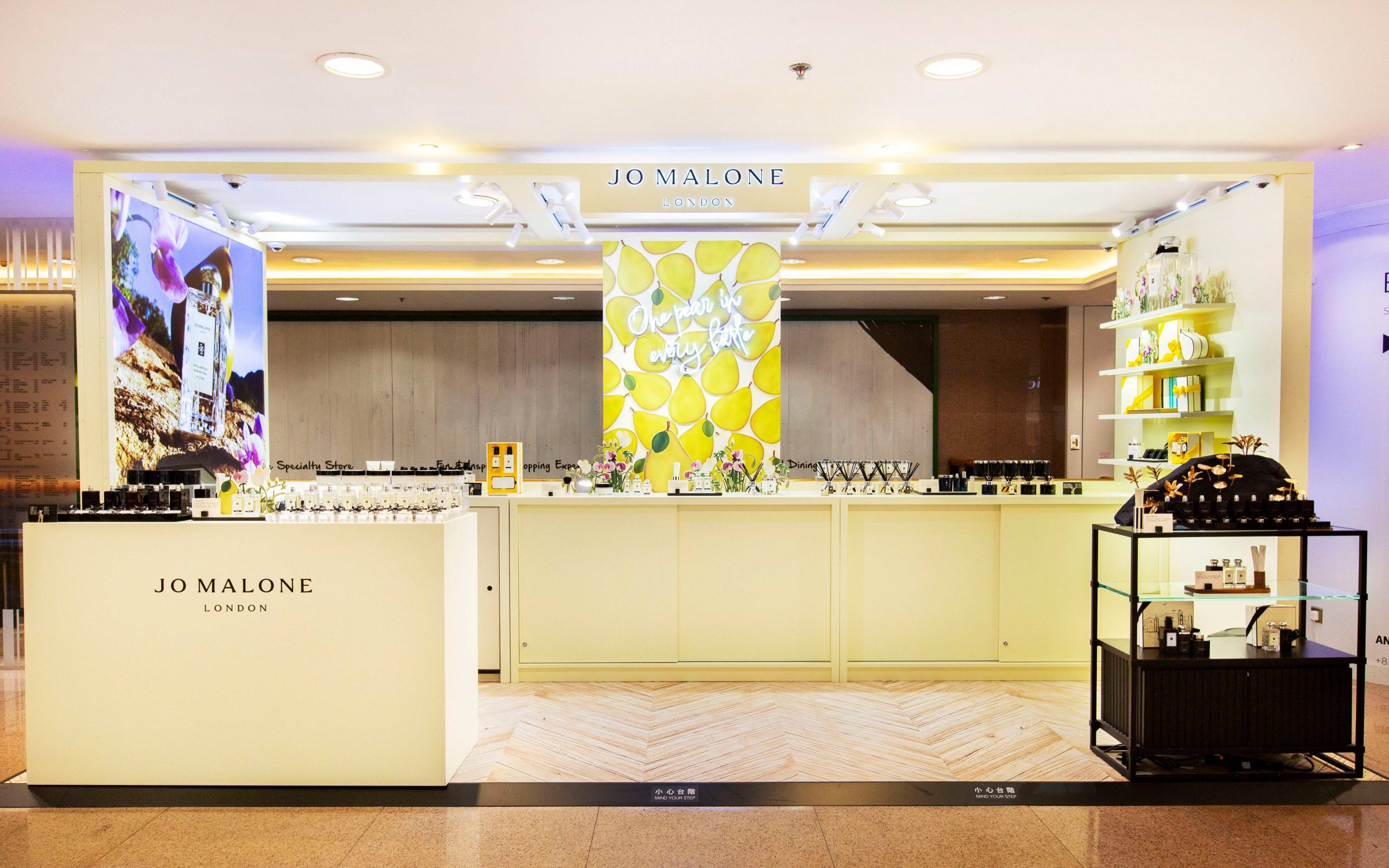 Step into the enchanting world of Jo Malone London's fragrances and discover a new chapter of surprise. The brand's most beloved scent – the English Pear & Freesia – weaves a love song of Williams pears, freesia, and patchouli, resulting in a delightfully balanced fruity fragrance. Since its launch in 2010, the English Pear & Freesia has been much beloved – a reflection of the brand's ingenuity and the eternal allure of this English fruit.
And now, a sweet surprise is unveiled as a warm glow kisses the lush orchards and green pears fill the branches – the all-new English Pear & Sweet Pea fragrance is born. In this chapter, one finds the pears enveloped in the shy, soft fragrance of sweet peas. It infuses the classic pear fragrance with a captivatingly powdery, musky undertone, signaling a new marriage of fruits and flora – English Pear & Sweet Pea.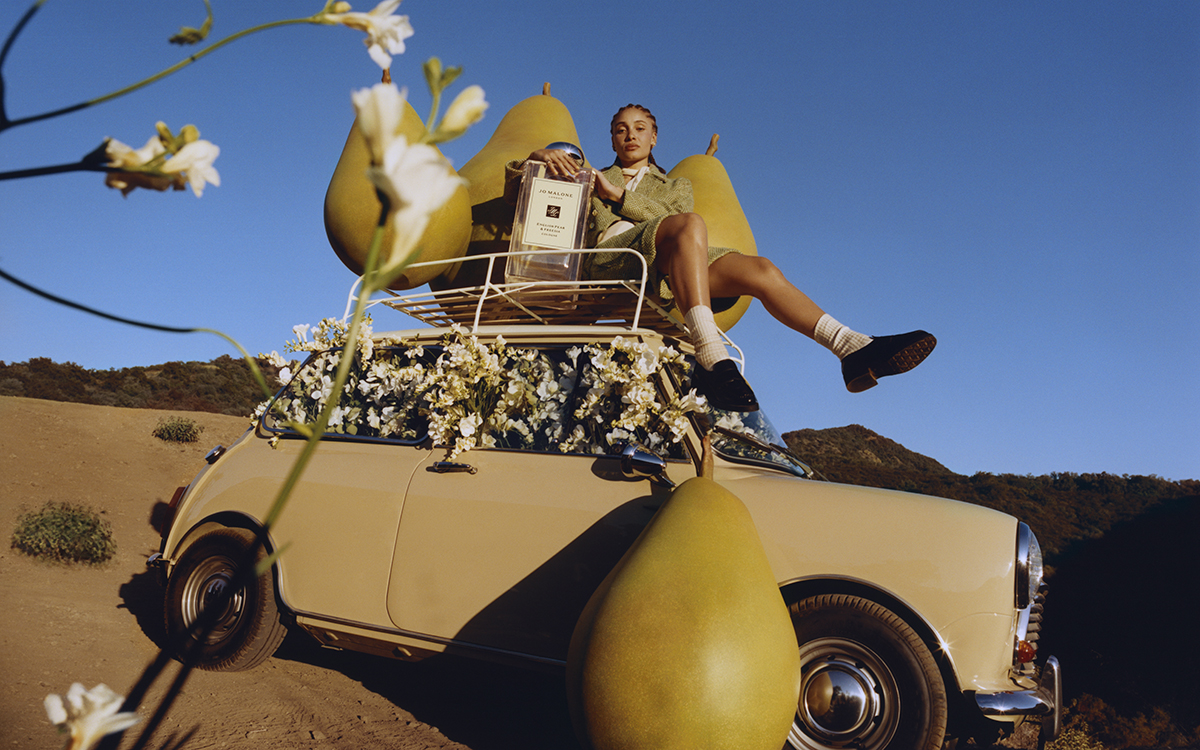 A Perfect Balance of Fruity & Floral Found in A British Orchard
NEW – English Pear & Sweet Pea
Immerse yourself in the fragrant garden of golden fruitfulness. A basket full of just-ripe, juicy English pears plucked from the trees and a freshly-cut bouquet of graceful freesias. Close your eyes, slowing falling asleep to the perfectly balanced fruity and floral fragrance. The juicy Williams pears meets the blush-pink, shy sweetness of the sweet peas. The soft aroma of the freesias is infused with a powdery, musky scent of white musk, enveloped in a refreshing and delightful fragrance.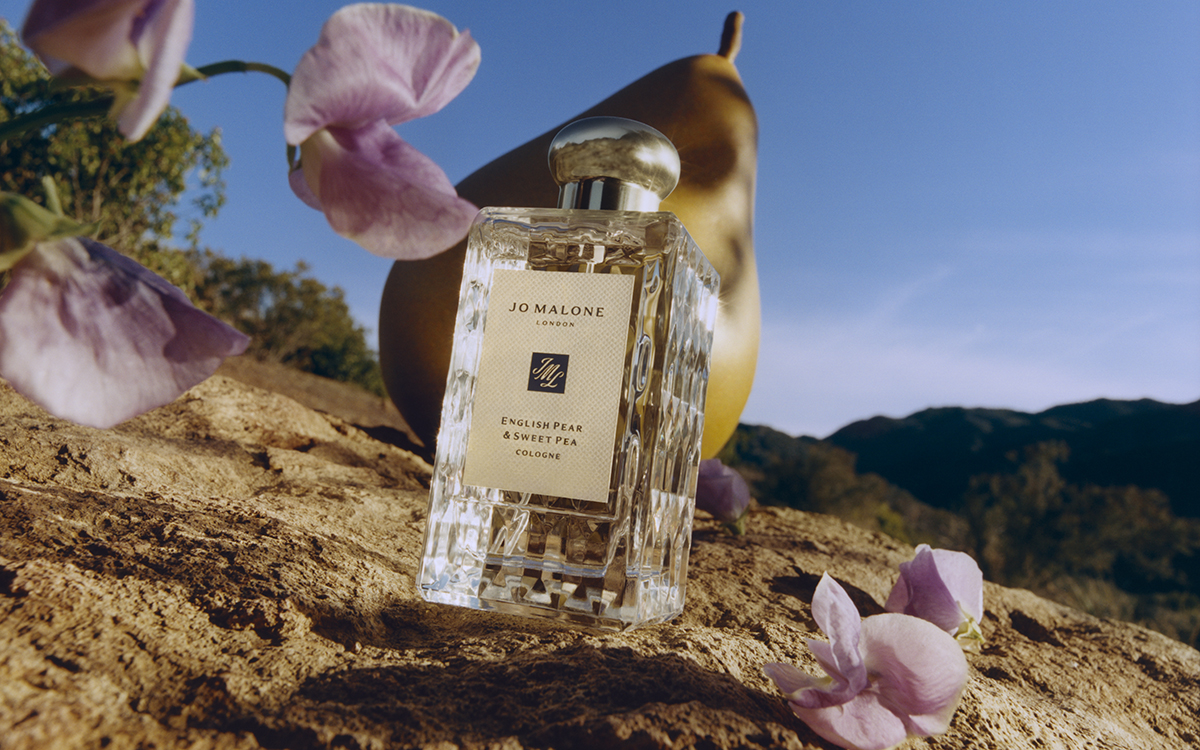 One Pear in Every Bottle
Jo Malone London handpicks the finest Williams pears, beloved by the British royal family, at their prime when the pear transforms from crispy green to ripe and sweet. An artistic extension of Jo Malone London's craftsmanship, every bottle of the English Pear & Freesia and English Pear & Sweet Pea colognes is created using 100% natural pear fruit extract, an upcycled ingredient utilising a by-product of the food industry. The process was exclusively developed for Jo Malone London. Each bottle contains the equivalent of one pear.
The anticipated new cologne is presented in Jo Malone London's signature fluted glass bottle design. Experience the scent across a range of products including home fragrances and bath and body limited edition sets, allowing one to bask in the timeless allure of English pears and sweet peas all at once.
"The freesia is a classic of both gardens and orchards, with delicate white petals perched on top of long green stems. It balances the juicy fruitiness of English pear with a lovely, elegant softness. We had to have all the juiciness of the pear at the centre, but I also wanted to celebrate the soft, pastel hues and delicate, playful petals of the sweet pea."
– Céline Roux, Global Head of Fragrance