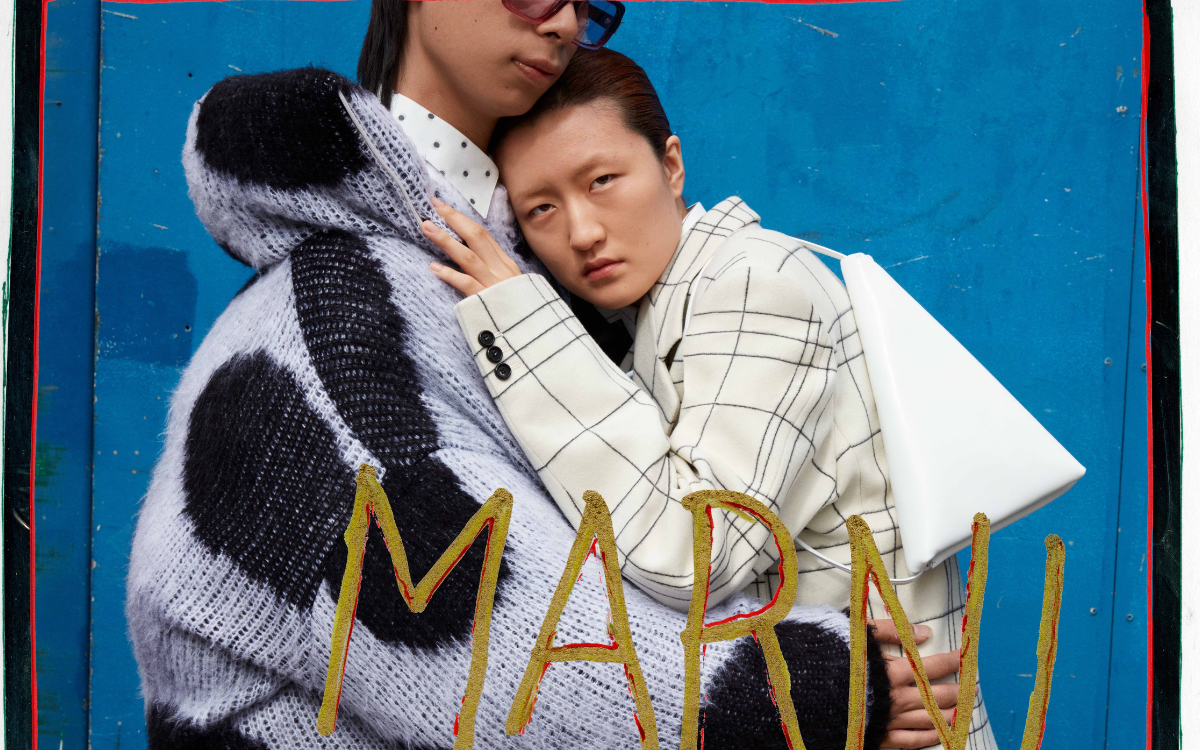 In its continued commitment to creative exchange, MARNI invites Dingyun Zhang to co-design a limited series of down-filled outerwear for Fall/Winter 2023. The line-up of functional garments for everyday investigates the superhuman appearance and its connection with the individual, presenting organic silhouettes that protect yet elevate the body through exaggerated proportions.
Premiered in Tokyo through a captivating fashion show in February 2023, the MARNI DINGYUN ZHANG co-designed outerwear is an exemplary expression of MARNI's distinctive take on materiality, seamlessly combined with Ding's radical approach to utilitarian design, patternmaking, and three-dimensionality.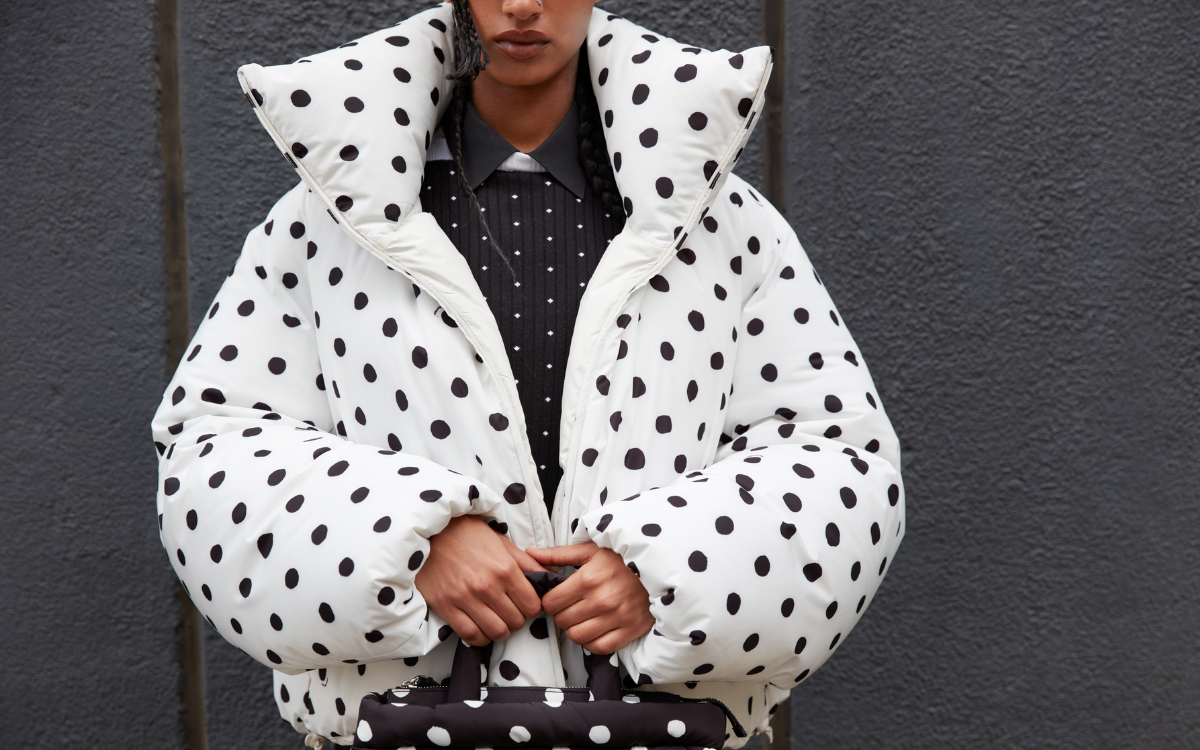 Each silhouette thoughtfully expands upon the key elements presented on the runway, incorporating a vocabulary rooted in textures, primary colors, polka dots, and windowpanes motifs, creating a visual symphony that is poetic and daring at once.
At the heart of this collaboration lies a shared vision that transcends the conventional; all styles are masterfully engineered, presenting oversized shapes that align with Ding's unique methodology. Crafted from Marni's signature mohair, each design exudes luxury and comfort, providing unparalleled warmth during the cold season thanks to the soft-hand knitted outer-shell and the insulating properties of down-feathers.