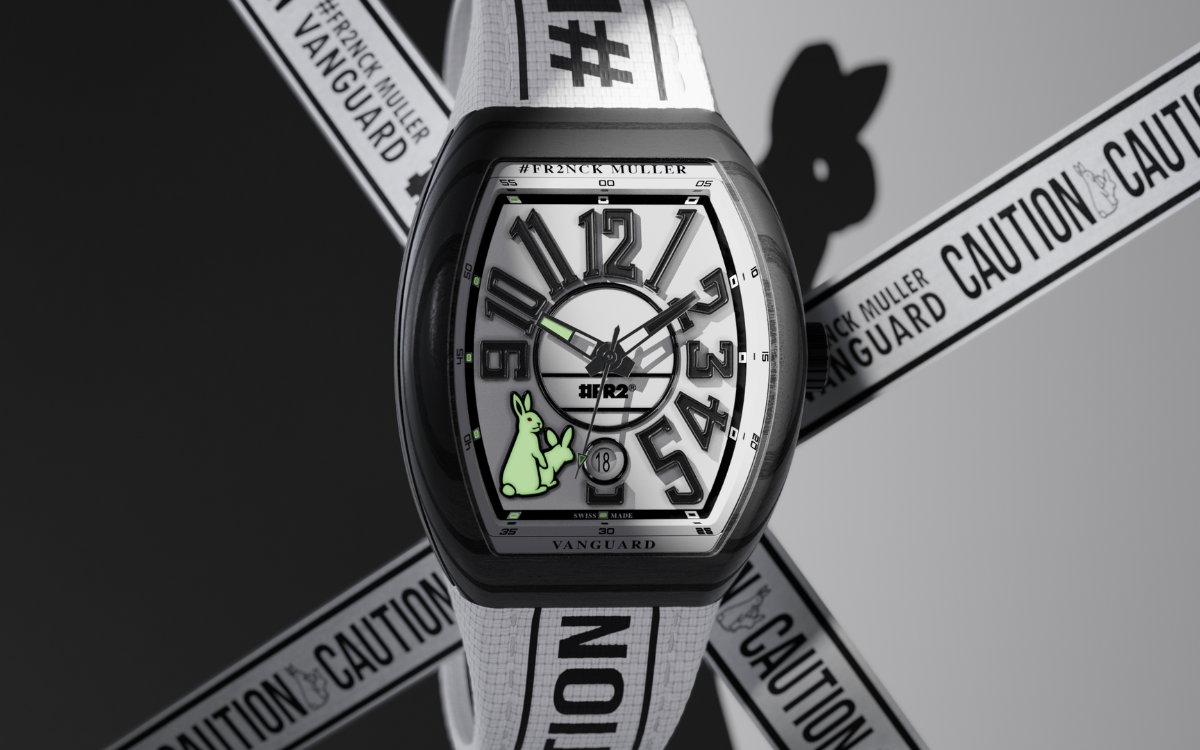 Among the many legends related to the Moon, the ancient Chinese myth about the Moon rabbit living on it creates a fascinating connection between the agile animal and the celestial object, inspiring the birth of countless artistic creations. FRANCK MULLER, the acclaimed haute horlogerie brand from Switzerland, joins hands with Tokyo-based streetwear label #FR2 to present the #FR2NCK MULLER Vanguard, marking the first collaboration between the two brands. Incorporating FRANCK MULLER's classic tonneau-shaped design with a mischievous rabbit motif that echoes the mythical Moon rabbit, this fashion-forward timepiece is an incredible accessory for discerning watch aficionados to adorn their fall and winter outfits.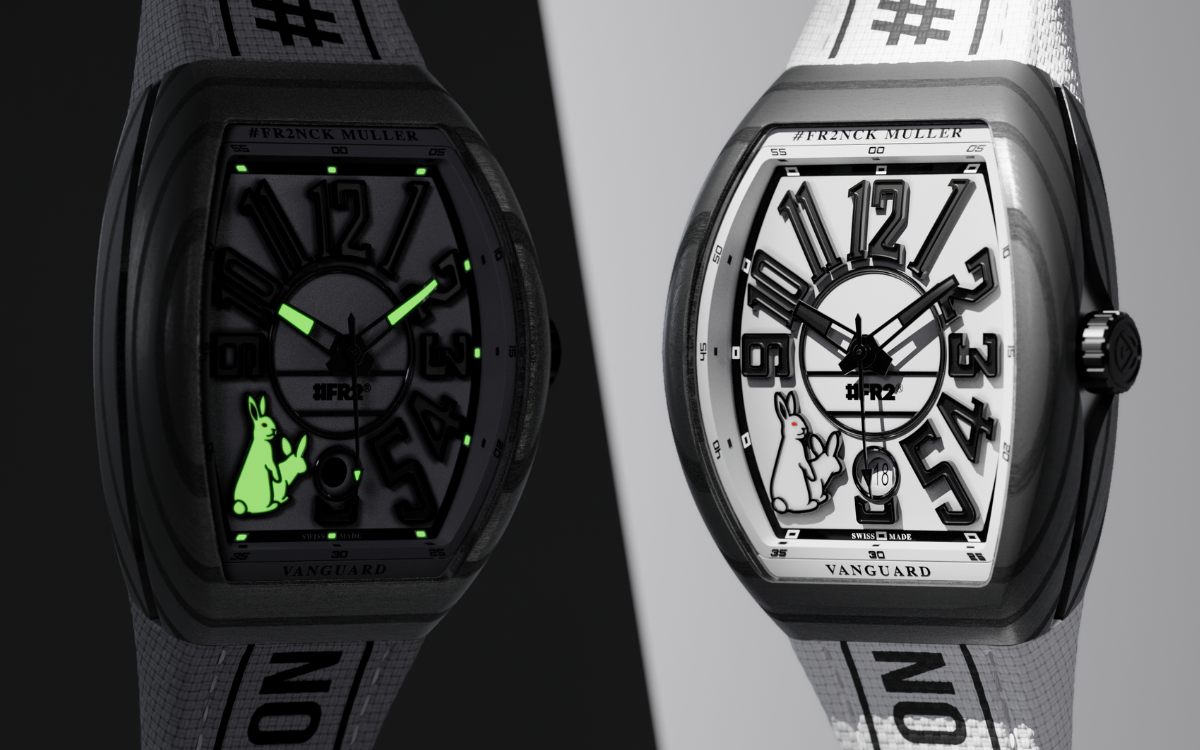 The #FR2NCK MULLER Vanguard bridges Swiss luxury watchmaking and Japanese street fashion by melding the signature elements of each brand – the trademark Vanguard watch of FRANCK MULLER and the iconoclastic rabbit motif of #FR2. A matte white dial base in the tonneau shape starts things off by establishing an avantgarde aesthetic, upon which black hands, markings, and appliqué indices lie. The monochromatic look comes complete with a delightful quirk at seven o'clock. Here, FRANCK MULLER has situated #FR2's Fxxking Rabbits motif in lieu of hour markers, with one rabbit's red eye adding a touch of colour to the dial. Super-Luminova has been selectively applied such that the skeletonised obelisk hands, indices and graphical motif leap out from the dial in the dark, reminiscent of the enchanting moonlight of the Mid-Autumn Festival night.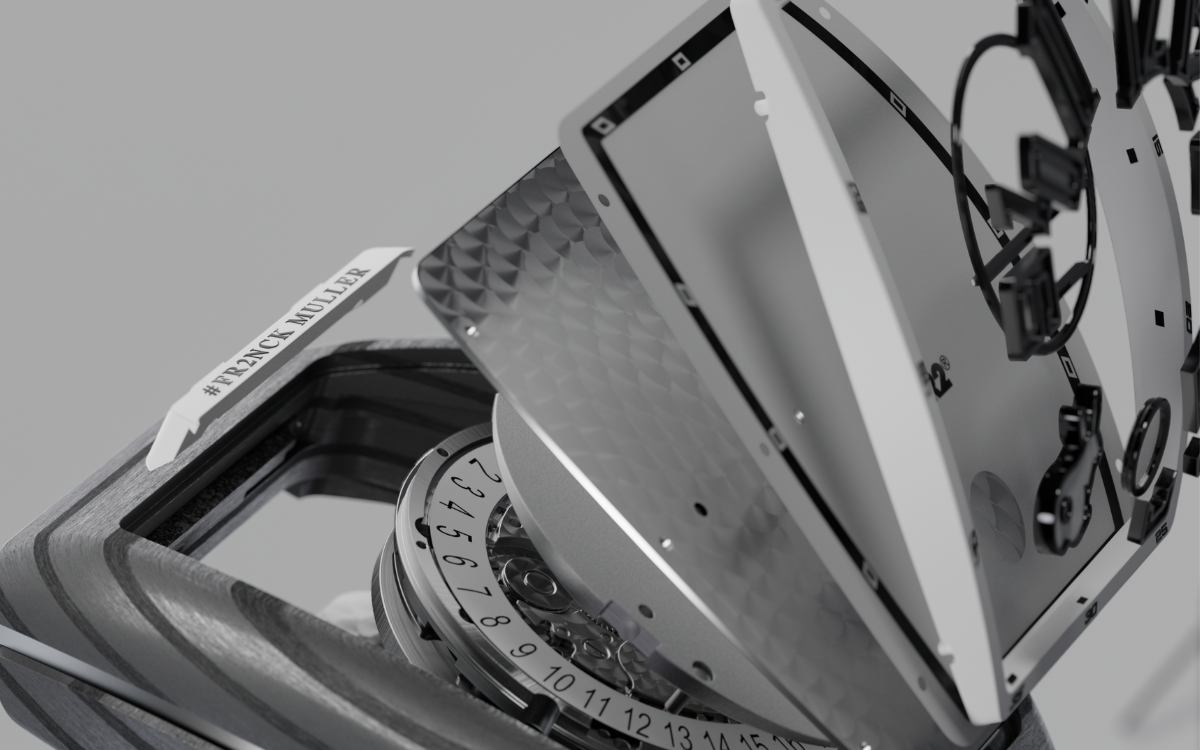 FRANCK MULLER's iconic tonneau-shaped Vanguard case has been rendered in a new carbon and glass fibre composite – a first for the brand, and one that is reserved for Asia Pacific-exclusive models only. To create the light yet strong material, carbon powder and glass fibres are combined and impregnated with a bonding resin. The resulting mixture is then baked at 150 degrees Celsius for three hours under 200 tons of pressure to create a composite to make the watch components. Due to random variations in how the mix are compressed, every watch case displays a unique pattern of striations. The white nylon strap has been emblazoned with black text in a typographic style familiar to street fashion aficionados. A must-have collectible for fashionistas, the #FR2NCK MULLER Vanguard is a limited edition of 800 pieces, available across the Asia Pacific region.