Le Labo's City Exclusive Collection pays tribute to the cities we love around the world. These fragrances are usually only available in the labs of the city they belong to, and nowhere else. This means no online orders, no shipping, no exceptions (some beautiful things are hard to get…).
But once a year, and once a year only, we close our eyes and let the City Exclusives leave their hometowns for the month of September to find new people to love them.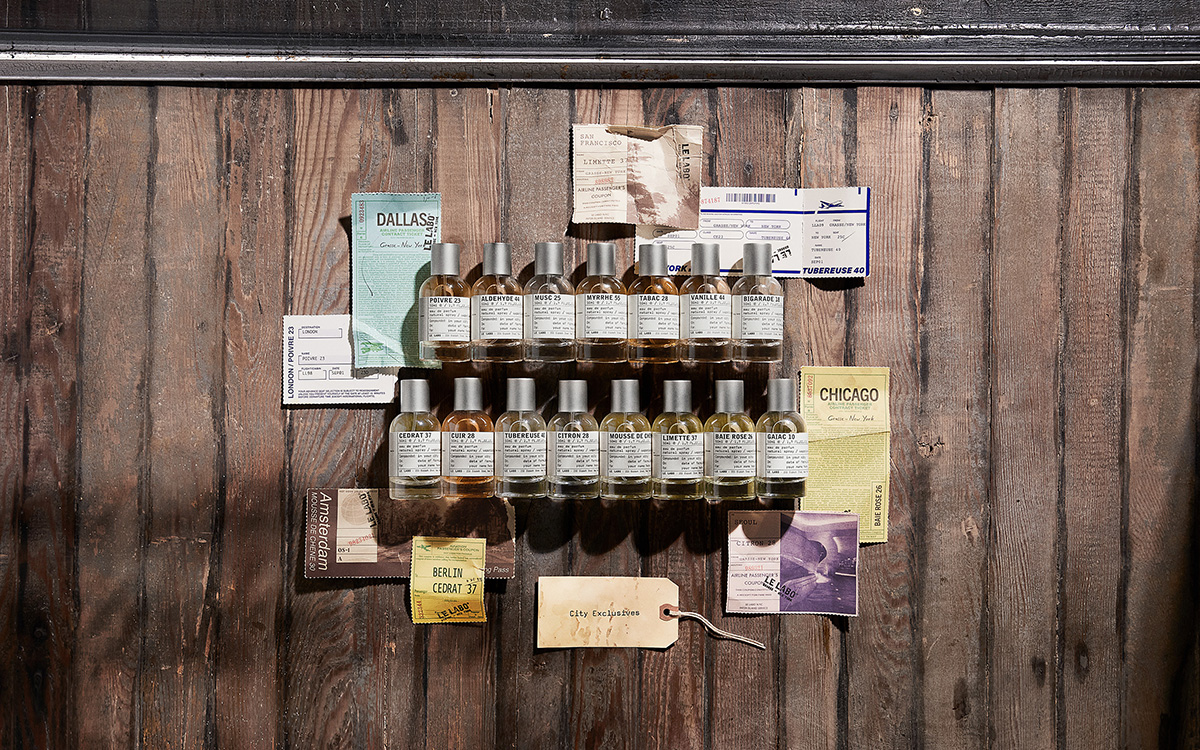 AUGUST 1 – SEPTEMBER 30
City Exclusive samples and discovery set are available at Le Labo Fragrances lab in Harbour City.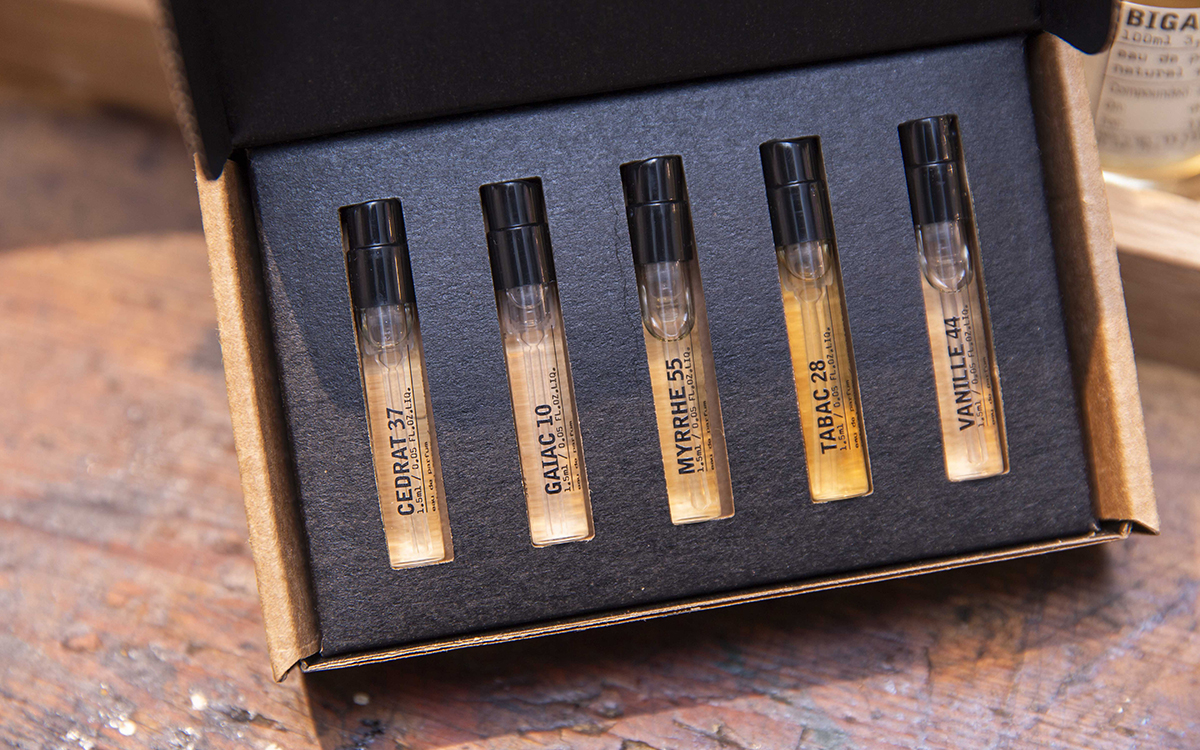 SEPTEMBER 1 – SEPTEMBER 30
City Exclusive full-size fragrances are available on the Le Labo Fragrances lab in Harbour City.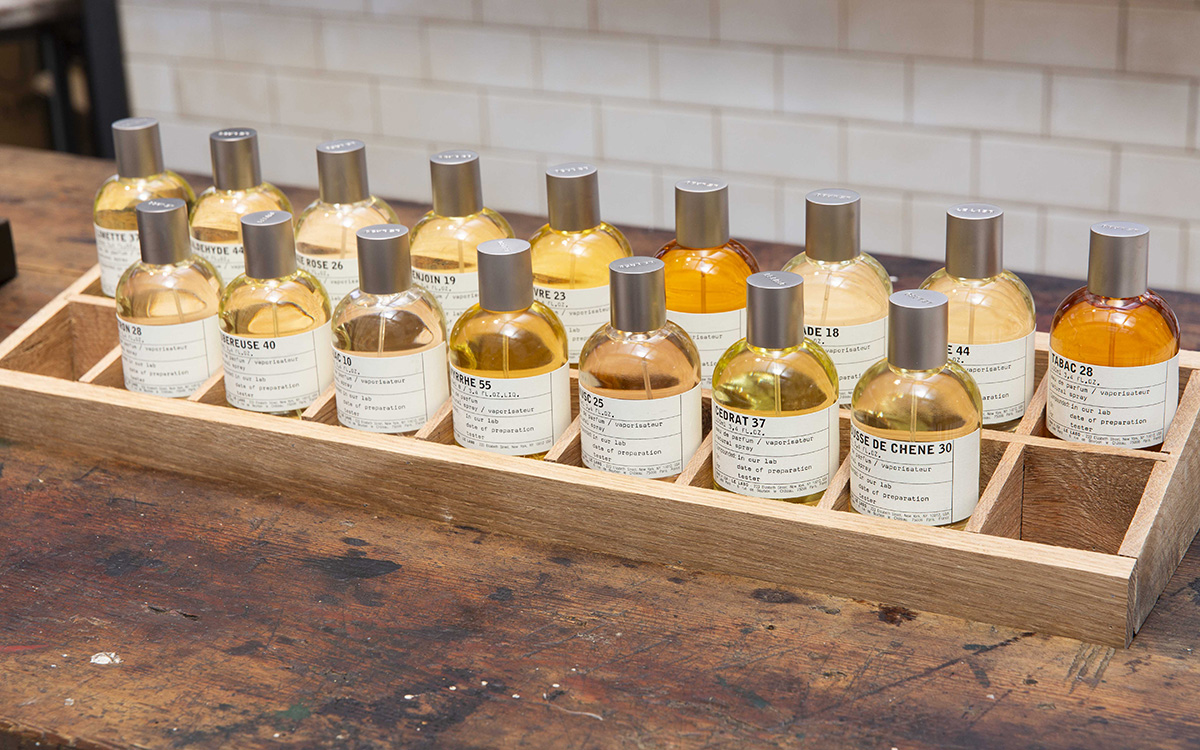 YEAR-ROUND
City Exclusive scents are available year-round in our labs in the city they belong to.
City Exclusive 50ml, 100ml, and 500ml bottles can be refilled at Le Labo lab in Harbour City and labs around the world for 20% off the retail price.
NEW CITY EXCLUSIVE SCENT – MYRRHE 55
Introducing a new scent for Shanghai, Myrrhe 55
MYRRHE 55 | City: Shanghai
Myrrh, a resin once considered to be so sacred that it was more valuable than gold, is known in Chinese traditional medicine as a "blood mover." It should come as no surprise, then, that MYRRHE 55, Shanghai's City Exclusive, is a creation that will get your heartbeat thumping. Myrrh, which smells of incense with a strong licorice twist, is at the "heart" of this creation. Its partners-in-crime are jasmine and patchouli, all well-anchored on a bed of oud, ambergris, and of course, musk (don't worry, all vegan notes). MYRRHE 55 is understated elegance, emanating contemporary yet creative classicism that makes it hard to ignore and forget. It's a Chypre, ladies and gents. Dark and electric, old and new. Just like Shanghai.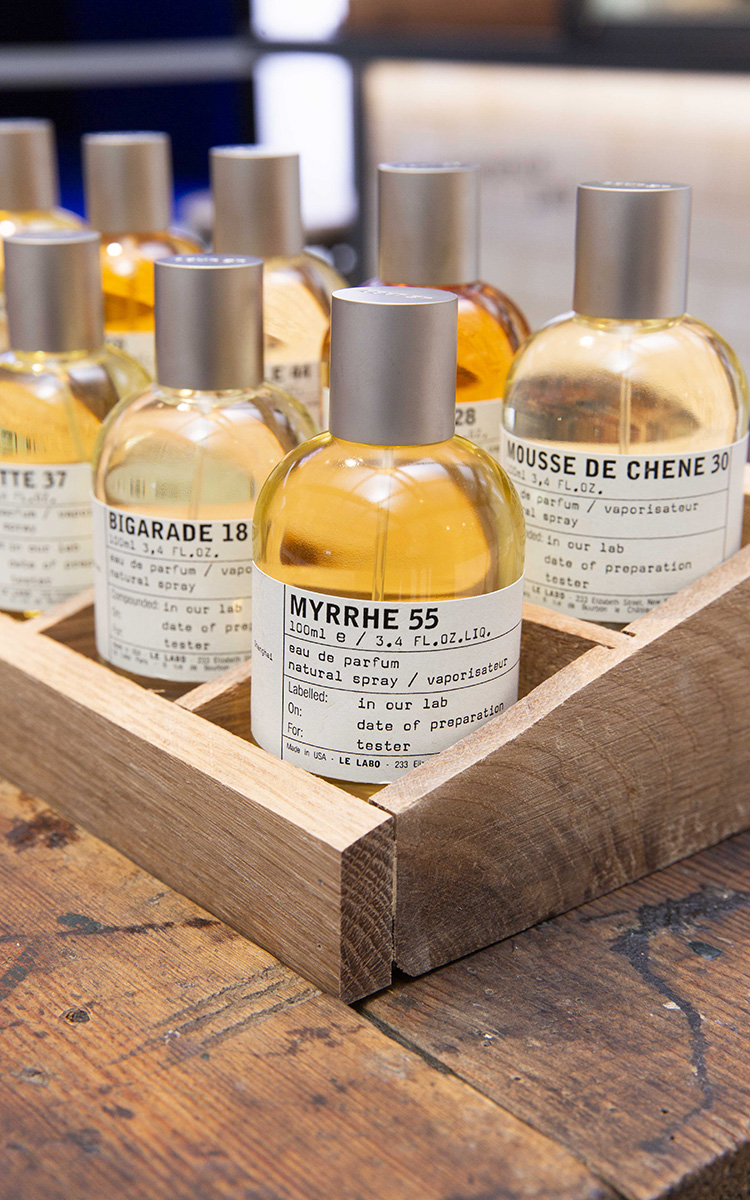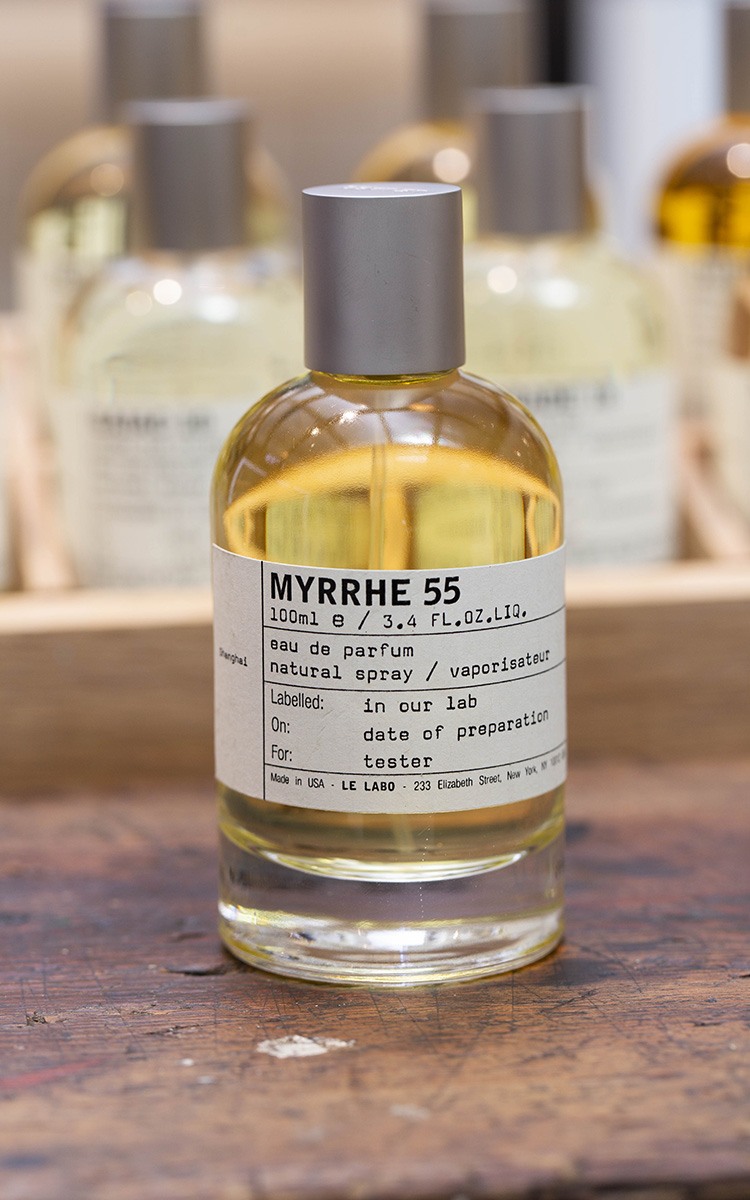 CITY EXCLUSIVE COLLECTION FRAGRANCES
BIGARADE 18 | City: Hong Kong
Bigarade is quite a scented enigma that somehow manages for strong olfactive clashes to co-exist harmoniously together despite their inherent oppositions. It's very classical – yet isn't. It's bright and very powerful; you can't seem to breathe enough of it in…
And it's simple. You take the best bergamot and neroli petals there are and mix it with the best musks out there, add a drop or two of woods, et voila! The resulting tension is like a tug of war between the classical smell of citruses and the warm and transgressive hum of dark notes and woods where there is never a clear winner. BIGARADE 18 is rigid yet comfortable, classic yet contemporary, bright yet long-lasting.
We dedicate this perfume to Hong Kong, the fragrant bay of old and new, rich with memories for us of classic smells of white florals and citruses mixed with all the discovery and grandeur.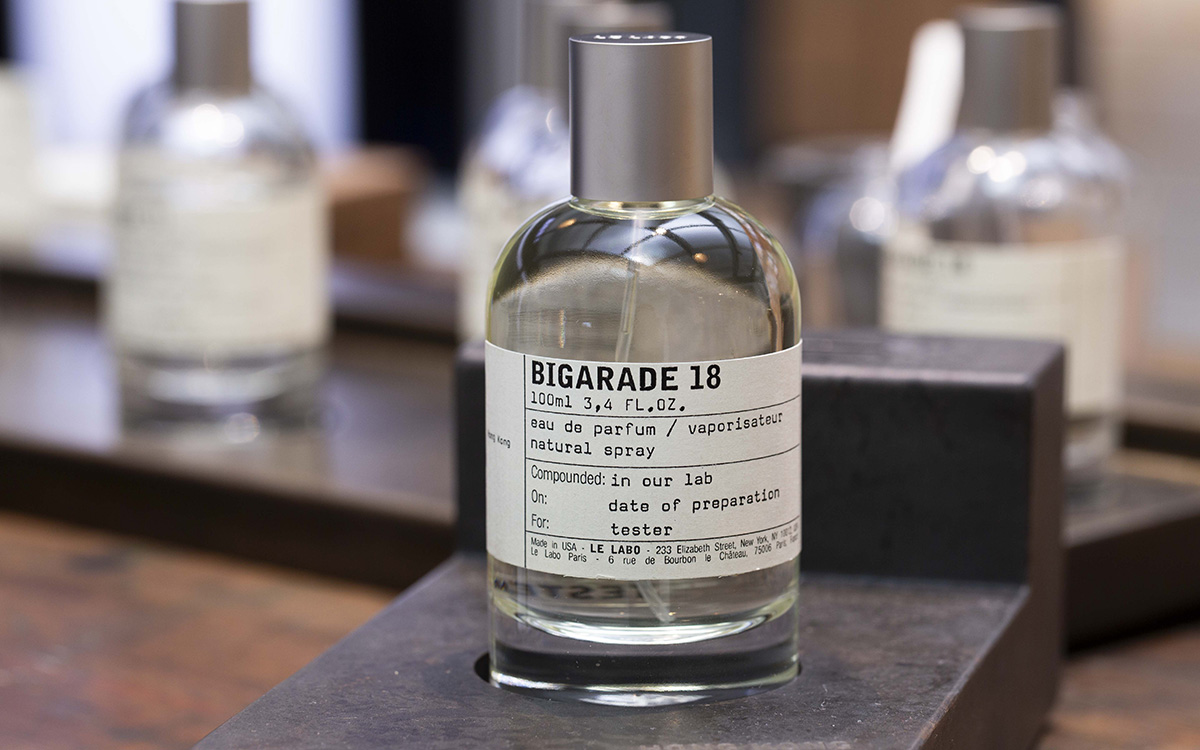 GAIAC 10 | City: Tokyo
Gaiac is a very hard, greenish wood that isn't as dry as cedar, but is as subtle, profound, and stable. GAIAC 10 is a tense formula built on gaiac wood and surrounded by musk notes (4 different types in all), with hints of cedar and olibanum (incense). Don't expect this woody musk to leave a perfuming trail from where you are to Hokkaido (unless you are already in Hokkaido), but it will stick on you and with you, despite your mood, for days and days, nights and nights…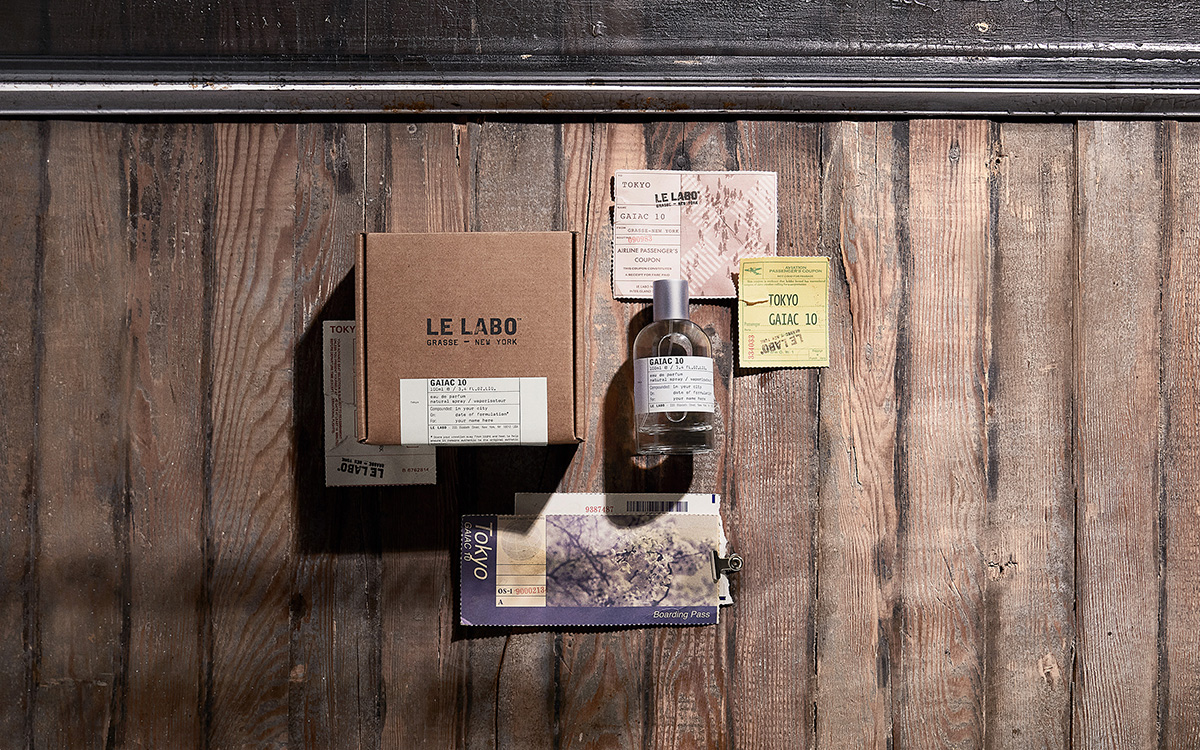 VANILLE 44 | City: Paris
We all know that Paris is the city of love (and hence sex). But Paris is also the city of VANILLE 44! We also know by now that our Rose does not only smell of Rose, that our Sandalwood does not just smell of Sandalwood… Well, our VANILLE 44 does not smell of just… vanilla. We would say that this theme is a subtle ambery, incensy, woody, sexy note that, once acquainted with your premium cashmere sweater, will release the finest of the vanilla bourbons that you've experienced. It's vanilla disguised. Some will say that it is scandalous to release this theme in Paris only. Others will say that it is already too much and will try to ban it in the name of normality, where vanillas smell of vanilla. But, tell me, who is normal these days?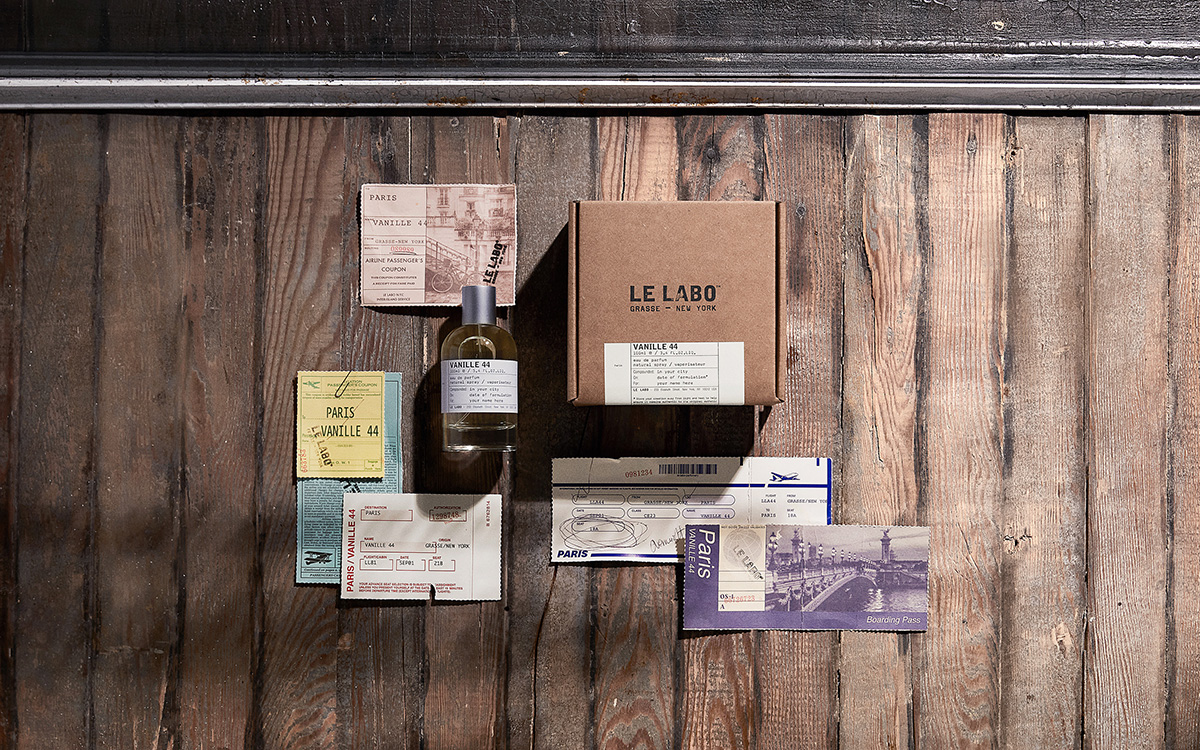 CITRON 28 | City: Seoul
In the beginning, CITRON 28's early code name was "Citron Boheme"; we wanted a real lemon perfume that wasn't just lemon, but a twist on this icon of citruses. A mix and match of freshness and structure (lemon, ginger, and jasmine, resting on cedar and musk notes), it strikes the right balance between the original and the conservative. CITRON 28 meets the need for purity and simplicity and, as such, delivers something almost universal and easy to understand – yet remains inscrutable. This complex composition is dedicated to Seoul, an alpha city, one of the iconic capitals of the world. A city with its own contradictions, rooted in tradition and history yet at the forefront of all that is modern and forward thinking. Opposing forces that only a bohemian citrus can embrace.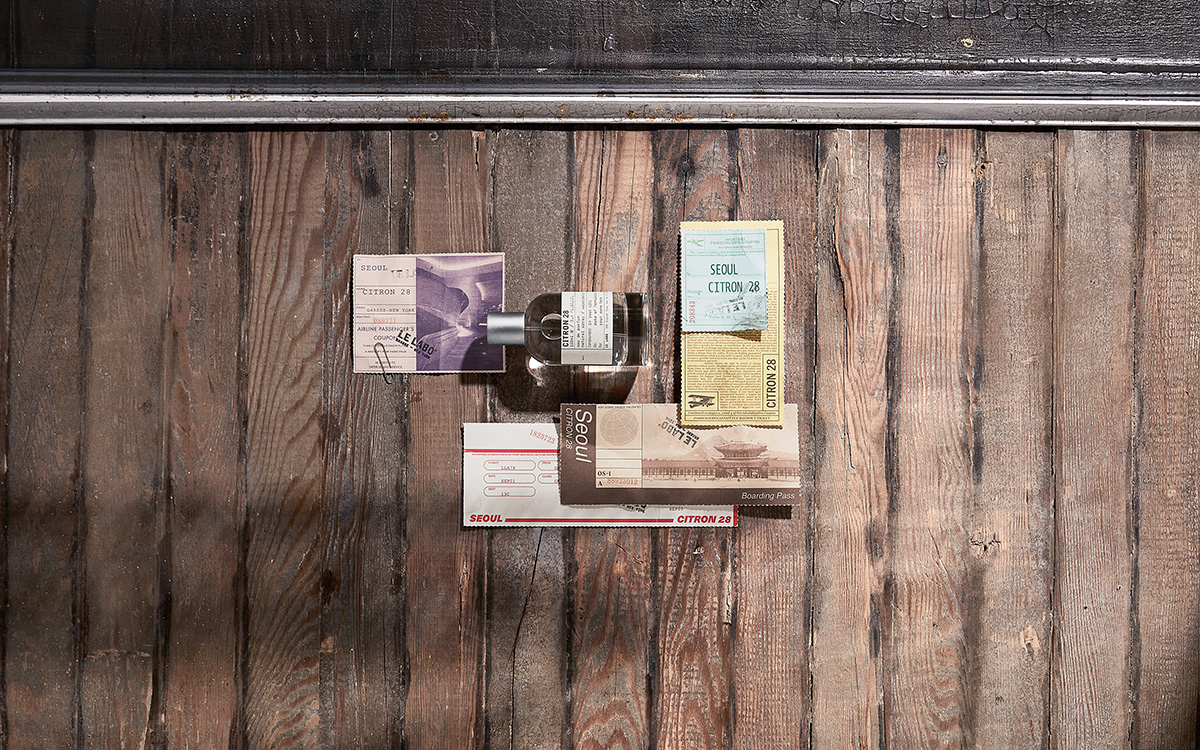 TABAC 28 | City: Miami
Sometimes a cigar is just a cigar…And sometimes, it becomes a perfume! Smoky, seductive, alluring – TABAC 28 is Miami in a bottle. Deeply aromatic tobacco absolute (picture a Cuban Havana distilled) combined with opulent oud and a striking cedarwood blend creating a smooth, smoldering feel. Gaiac wood and rum give the fragrance an intoxicating warmth rounded with green cardamom. The whole thing is alive, vibrant, sensual – decadent, even! And it brings to Wynwood more colorful graffiti… but this one for your nostrils only.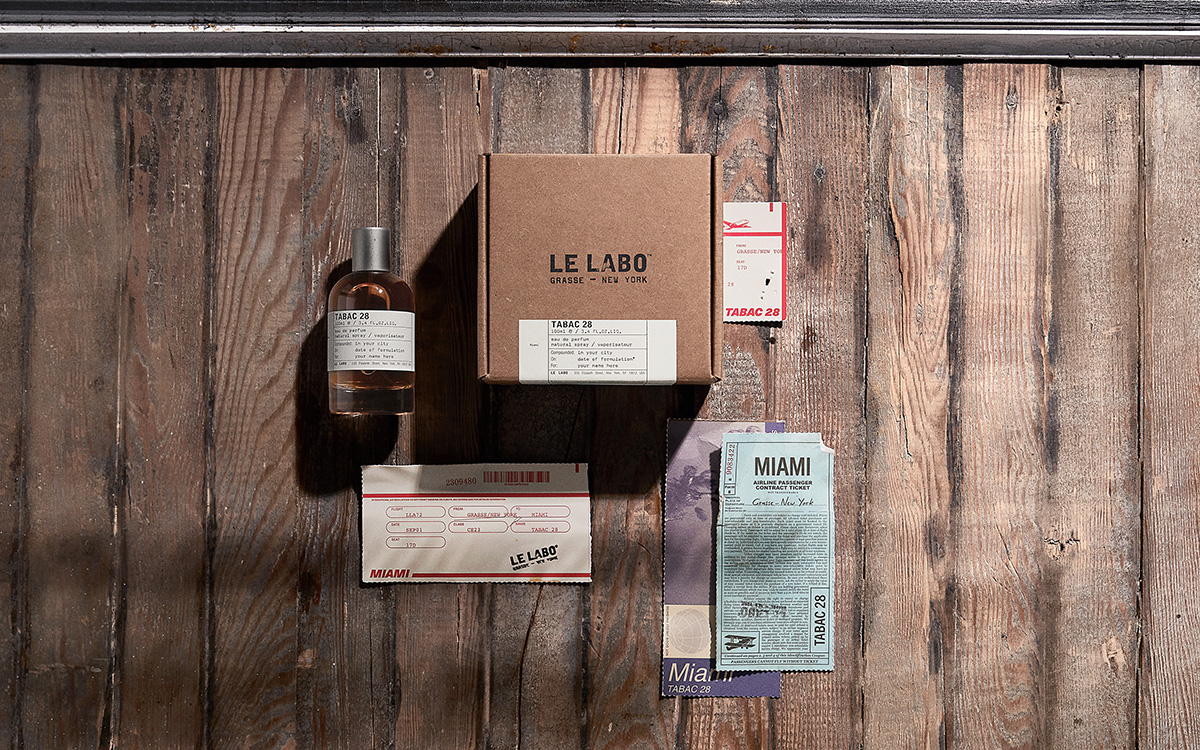 MOUSSE DE CHENE 30 | City: Amsterdam
Moss and patchouli are paired with their most incisive synthetic boosters – crystal moss and clearwood. Cinnamon, pimento bay oil, and pink pepper spice it up to create timeless elegance that is reassuring yet surprising, tense, and addictive.
For those that prefer less poetic descriptions, MOUSSE DE CHENE 30 is a neo-chypre (no, neo-chypre is not a poetic word) that is both traditional and progressive. Just like Amsterdam, when you think about it…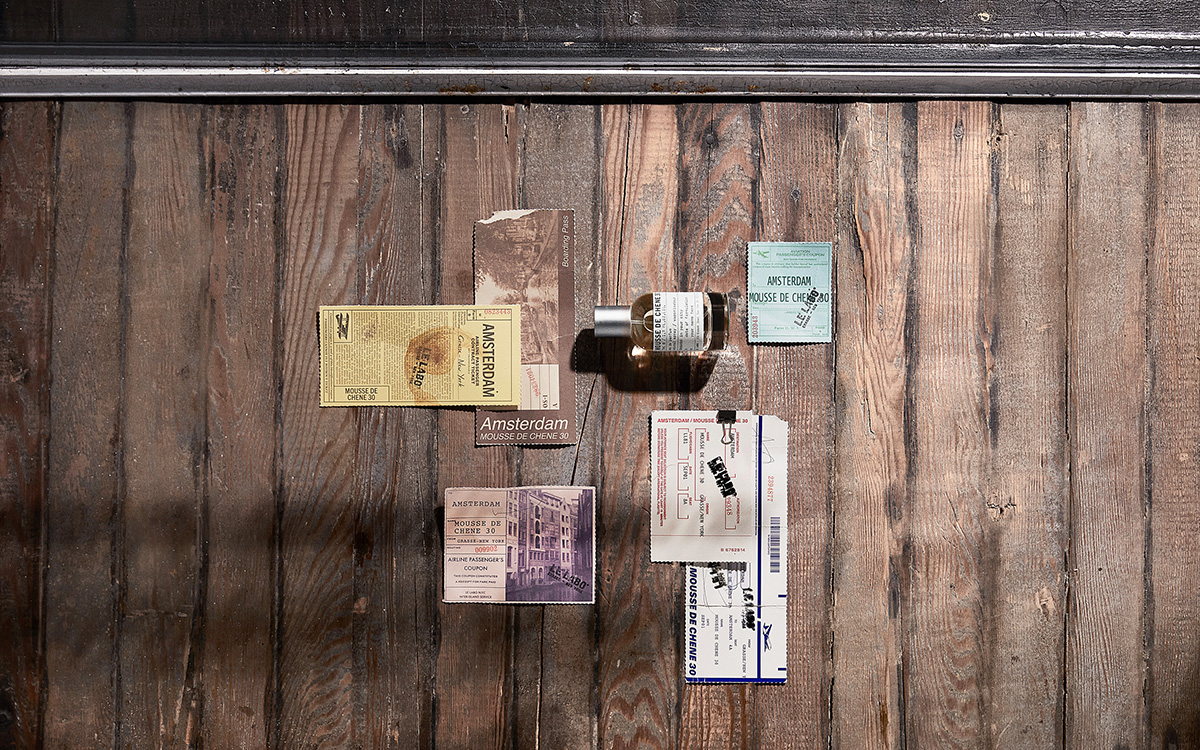 CEDRAT 37 | City: Berlin
Freeeeeedom! CEDRAT 37 is a delicate balance of cedrat and ginger – fresh, acidic, and with an addictive candied sweetness – resting on a foundation of sensual Le Labo-ness which often means woods, musks, and a generous note of ambergris. If it were a city it would feel like Berlin, embracing a joyous, thick-skinned, and solar freedom. Even when it rains. Do you beg to differ? We hope you do. But smell it first.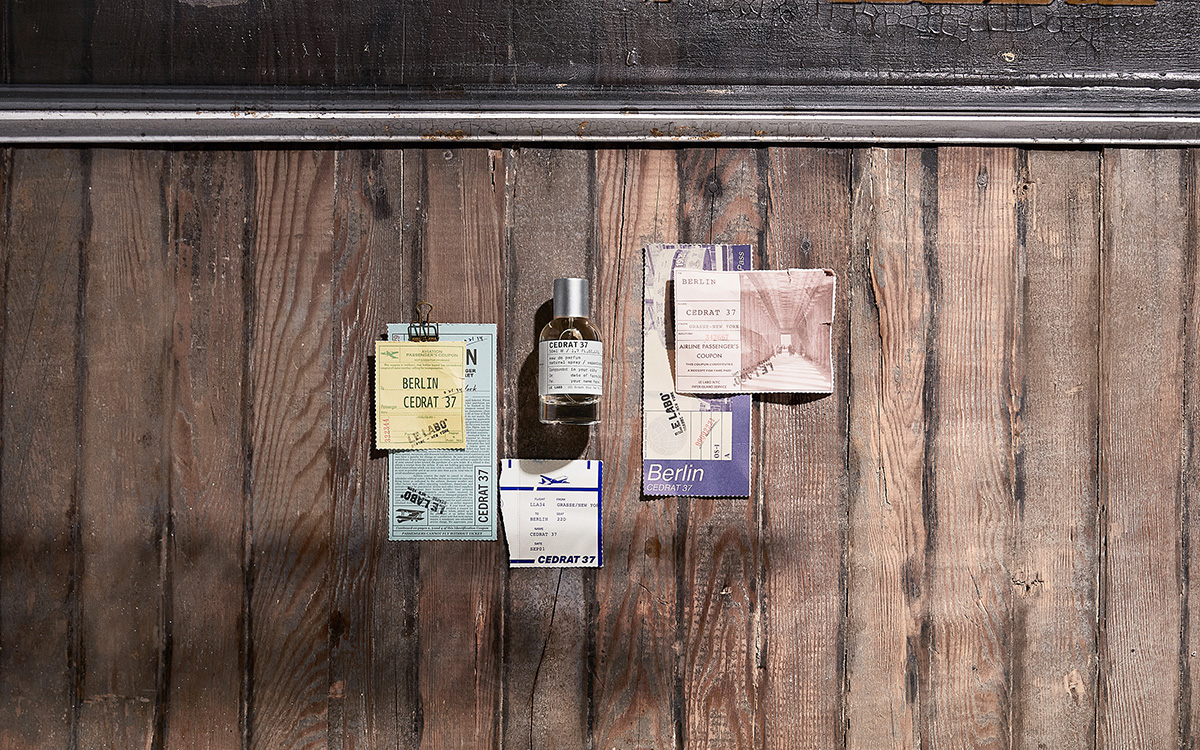 MUSC 25 | City: Los Angeles
You would ask 'why LA'? Because angels have to be tempted into the smell of life. MUSC 25 is angelic, very musky, aldehydic, and so intensely luminous that you will need to wear shades to approach it. Yet, despite all this heavenly light, its core is somber and devilishly dark, with notes that are sensual, sexual, and decadent: vetiver with ambergris, musk, and civet (vegan synthetics, of course). Enjoy the ride of LA 25 (oops, we meant MUSC 25).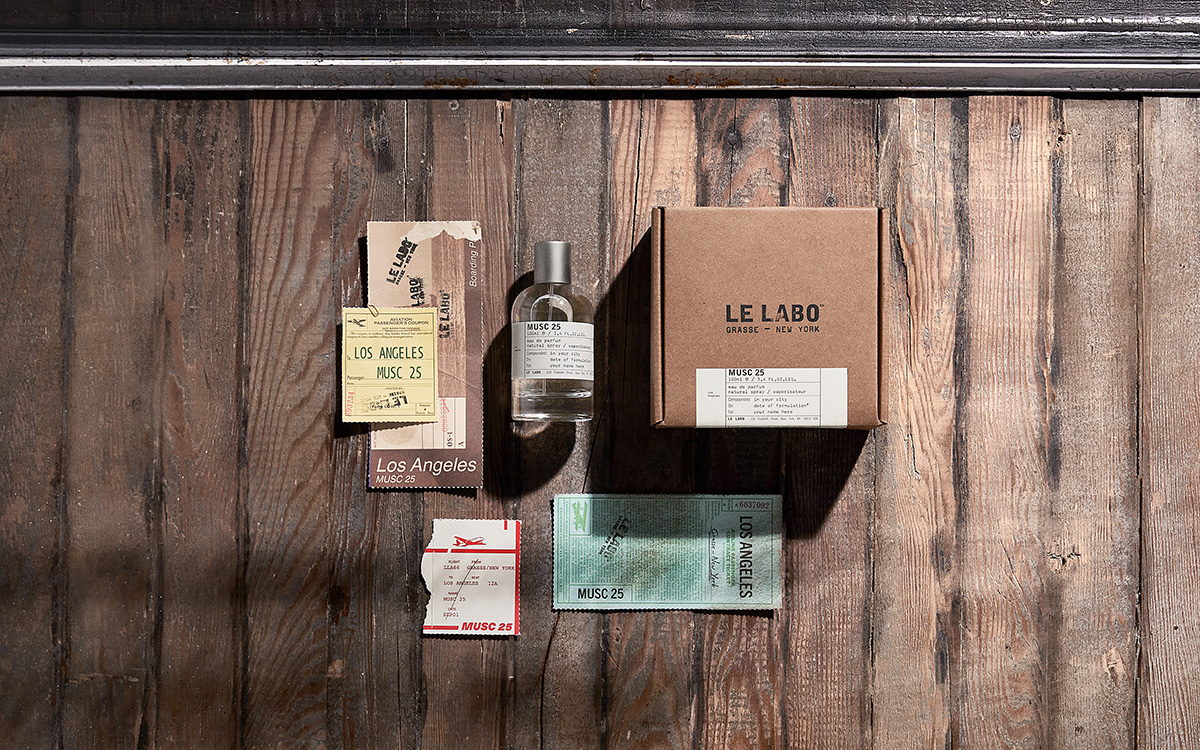 TUBEREUSE 40 | City: New York
TUBEREUSE 40, like most of our scents, barely deserves its name. It is of course full of tuberose (absolute, and nothing less), but what hits you from the start is a wave of bergamot, tangerine, and orange flower that yields that surprising "eau de cologne" effect (despite its concentration of 30% which transforms this perfume into an extract). The first pschitt is, hence, pure well-being. TUBEREUSE 40 then slowly develops to the woody/floral heart that gives its unique character and comfort. You smell the white florals where the tuberose finally has its say, and the woods (cedar and sandalwood) sing along with oak moss, musks, and ambrette absolute to rock you into a state of intensity, pureness, and bliss. As long as there is light, there is life. As long as there is NY, there will be TUBEREUSE 40.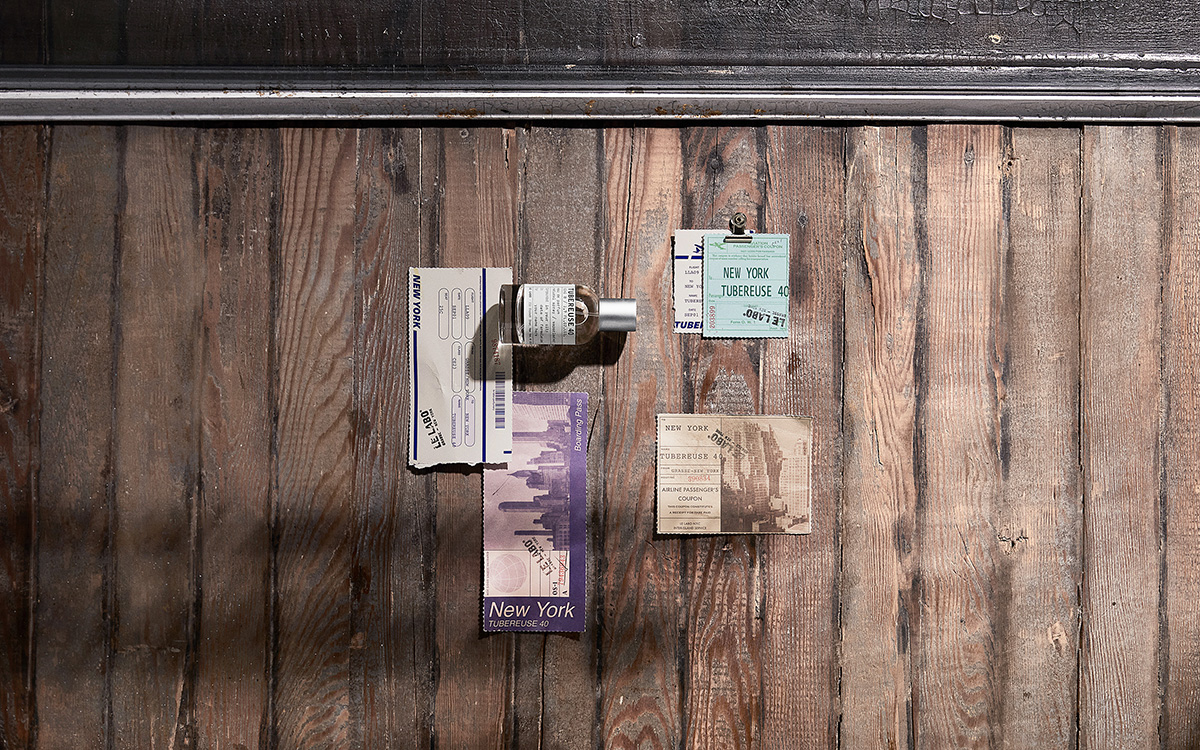 LIMETTE 37 | City: San Francisco
Don't expect our San Francisco exclusive to be a chilly summer fog essence or the Golden Gate in a bottle. LIMETTE 37's reference to The City is abstract and delves into its olfactive construction that mimics the hilly ride from our Fillmore Street store to the bay. You start off with a view, with bergamot's freshness and light, before plunging into the warm and welcoming effects of jasmin, petit grain, and clove that roll into luscious softness with vetiver, tonka beans, and musks…
LIMETTE 37 is an olfactive roller coaster, mingling an impression of cleanliness, freshness, and well- being with that definite feeling that you are smelling special. In a good way, of course.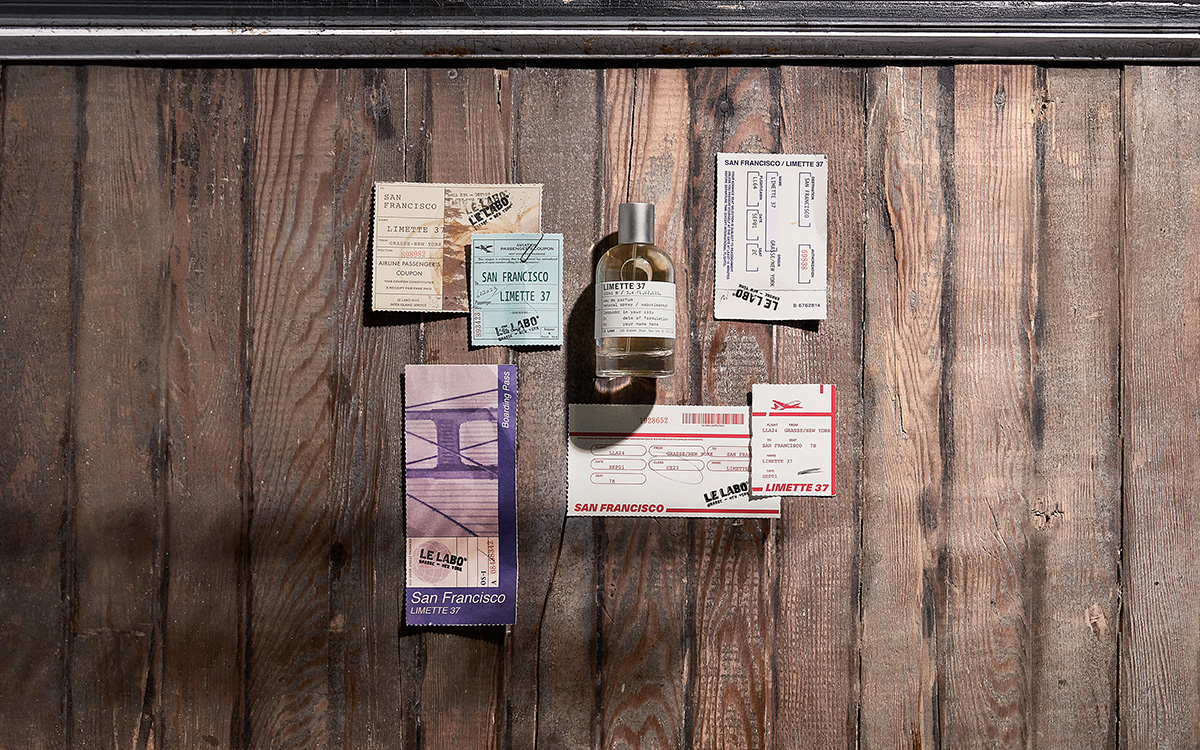 CUIR 28 | City: Dubai
CUIR 28, our Dubai exclusive, is like a classic motorcycle without the sweat and gasoline – blending leather, wood, and musky notes to give it a very powerful, dark, and memorable personality. Natural vanilla absolute, the spicy tar version of the vanilla we know, mixes in with the leather to give CUIR 28 its ambery and addictive finale.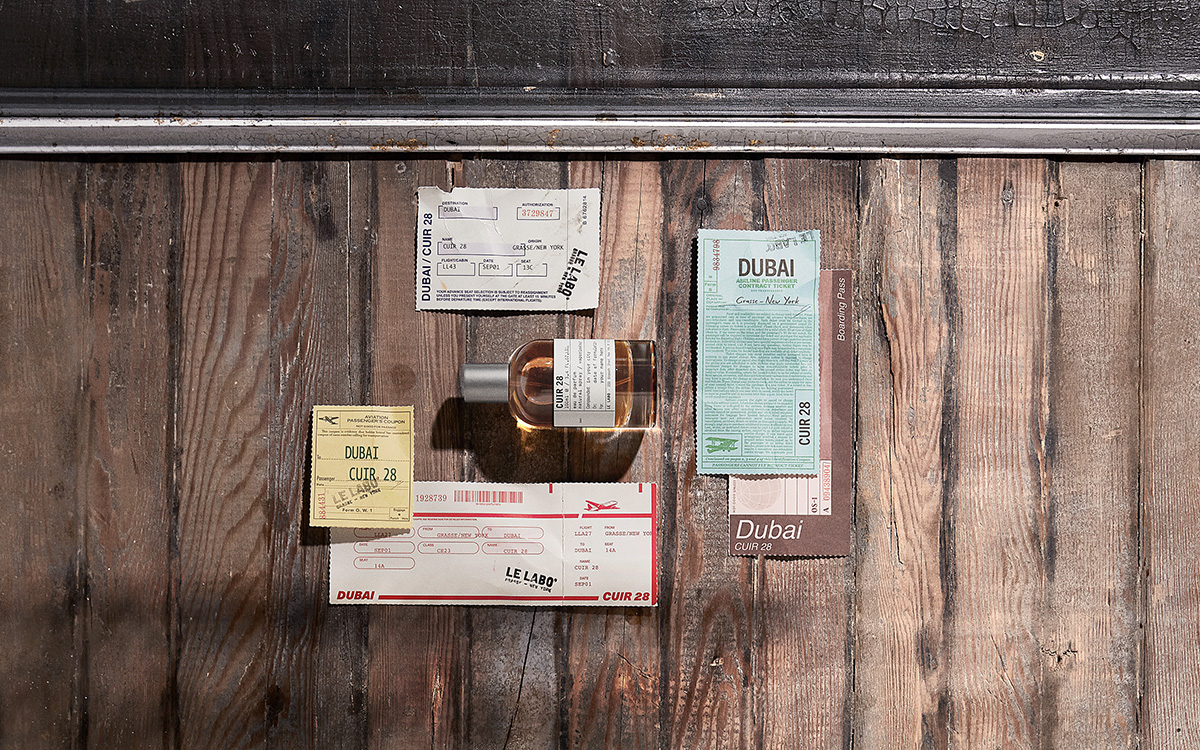 ALDEHYDE 44 | City: Dallas
ALDEHYDE 44 is only available in Dallas (Texas, that is). The scent is a small wonde – a mix of aldehyde overload that gives a unique cleanliness, a sublime floral composition built around narcissus, jasmin, and tuberose (all absolute, in case you wondered), and a bed of musk notes tied with a hint of vanilla. The result is esthetically admirable and unique.
You should know that we receive numerous postcards from perfume lovers that have somehow put their nose on some ALDEHYDE 44 and are now vacationing in Dallas. Our bad?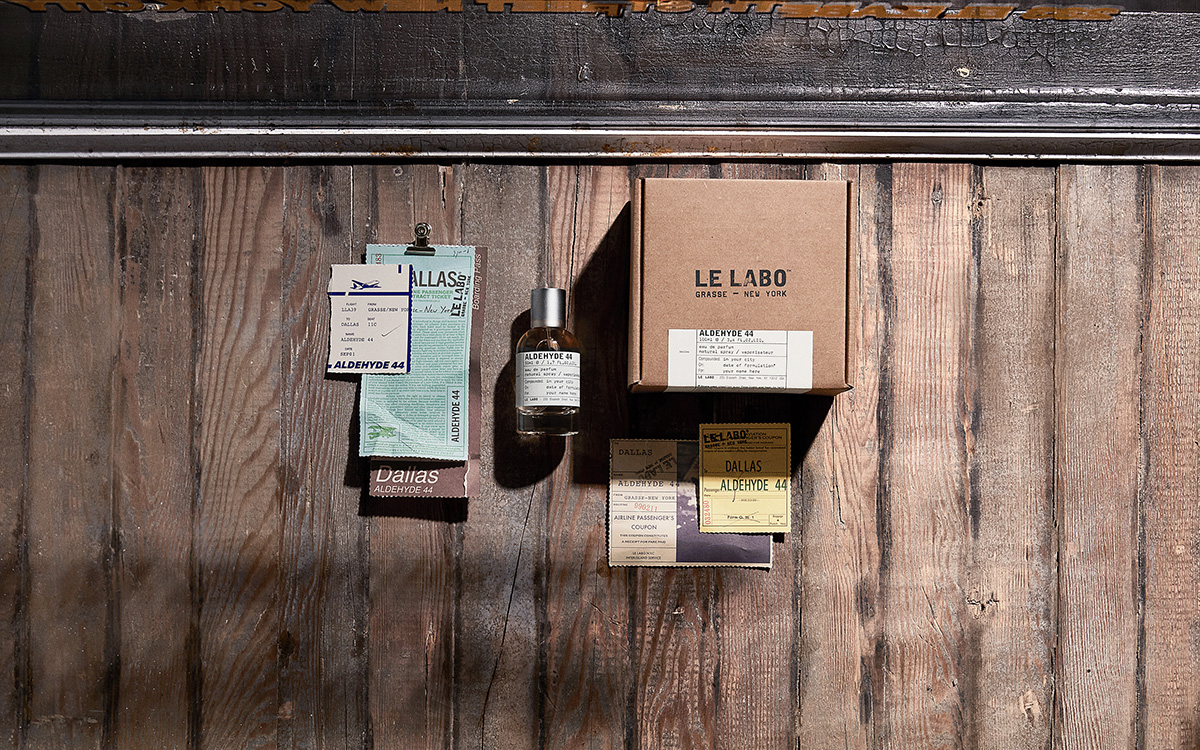 POIVRE 23 | City: London
POIVRE 23 translates into Pepper 23, and it's Le Labo's pepper statement. Why pepper? (And we're talking true Bourbon Pepper, the crown jewel of peppers.) Because it's the spice of all spices, widely used in perfumery, and we wanted pepper to finally get what it deserves: the limelight. It is very warm, ultra spicy, truly ambery, and it's only for London for most of the year.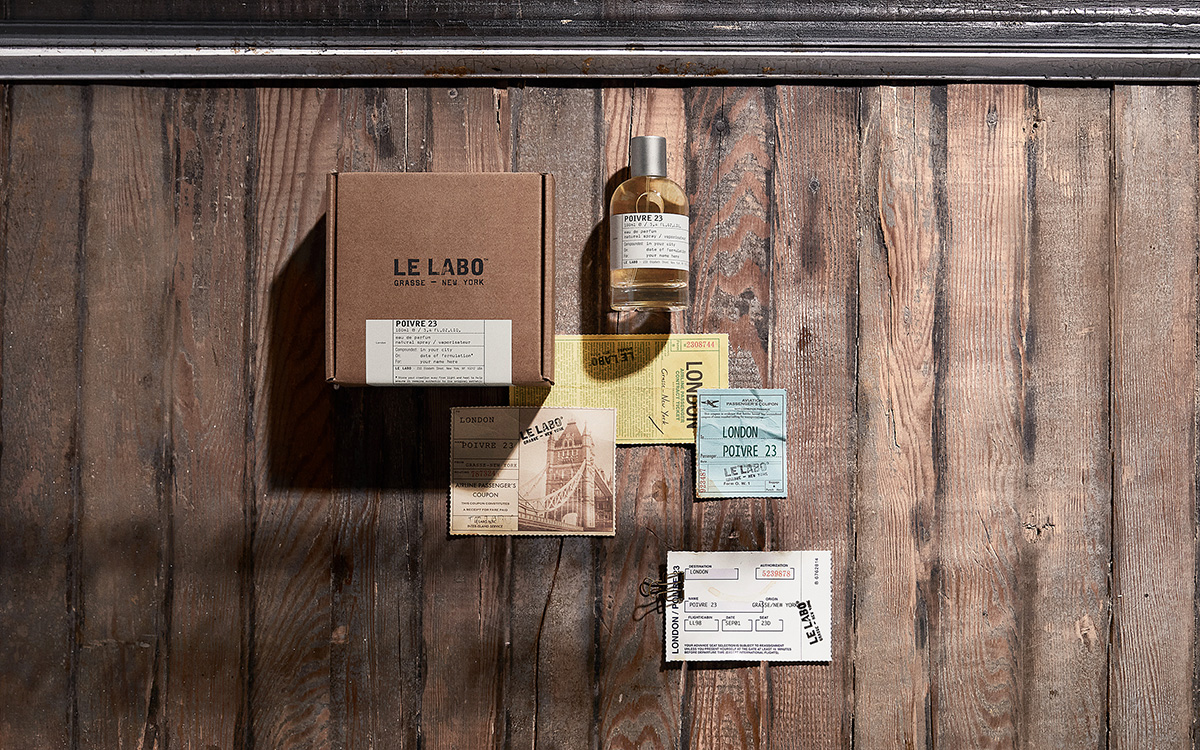 BAIE ROSE 26 | City: Chigago
The main story behind this fragrance refers to music – jazz music, in particular. There is a direct correlation between the sharp pepper and some of the more upbeat sounds of jazz, and the soft back representing the simpler, soothing side of the music. Either way, the uplifting effect of the music seems to carry you away; the same way the music of the spices (aldehyde and musk playing along with the pink pepper) brings your spirit up.
In pure Le Labo style, our Chicago exclusive scent reinvents pink pepper (baie rose in French) to knock you off with straight elegance, an endless wake, and a unique signature. Pink pepper is reinforced with clove, winking left and right to some cedar and aldehyde, while walking up the aisle to get married to the eternal rose absolute from Grasse. The result sits on musks. It is pure refinement, personality, and memorability.