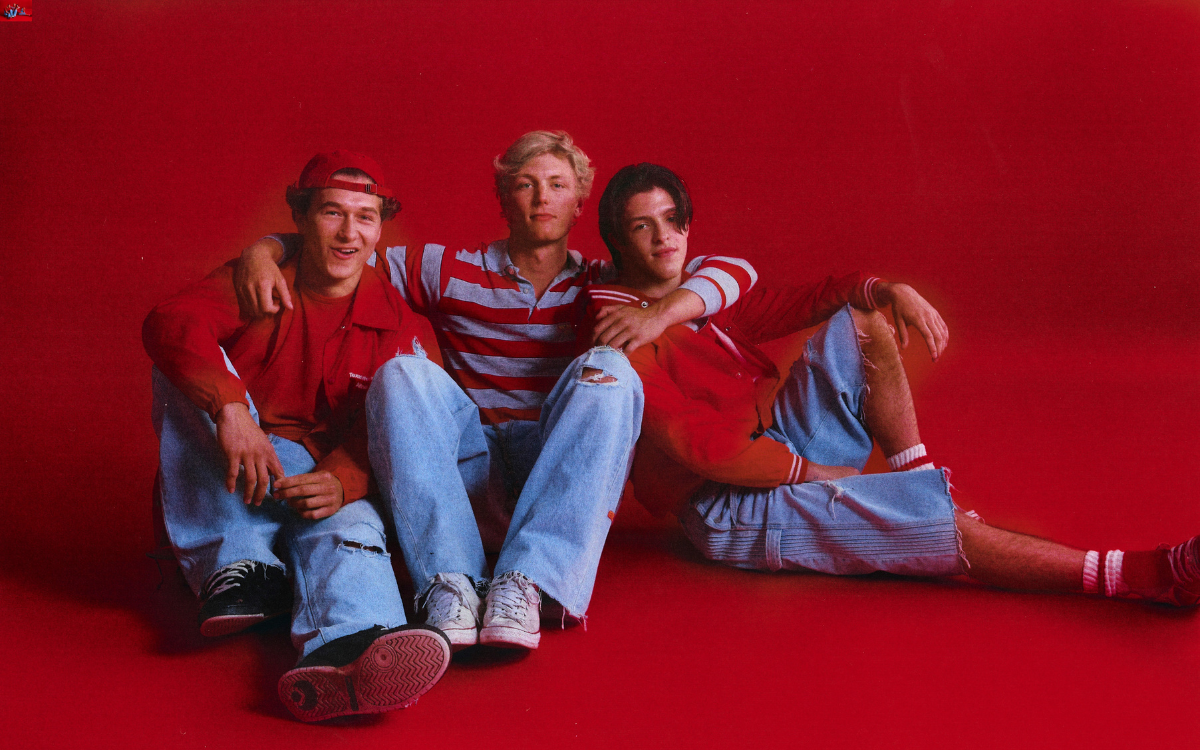 Since its founding in 1853, the Levi's® brand has called California home while earning admirers across the world for its unparalleled denim. In 2020, renowned designer Eli Russell Linnetz launched ERL, a Venice-based fashion brand that has quickly made waves by utilizing playful, retro-inspired designs that blend pop art aesthetics with skate and surf culture. No place on Earth has contributed to the rise of skate and surf culture more than California. Together, these California brands have reinterpreted iconic Levi's® denim in the Levi's® x ERL collection, their first ever-collaboration that authentically pays homage to California's casual, sun-faded energy.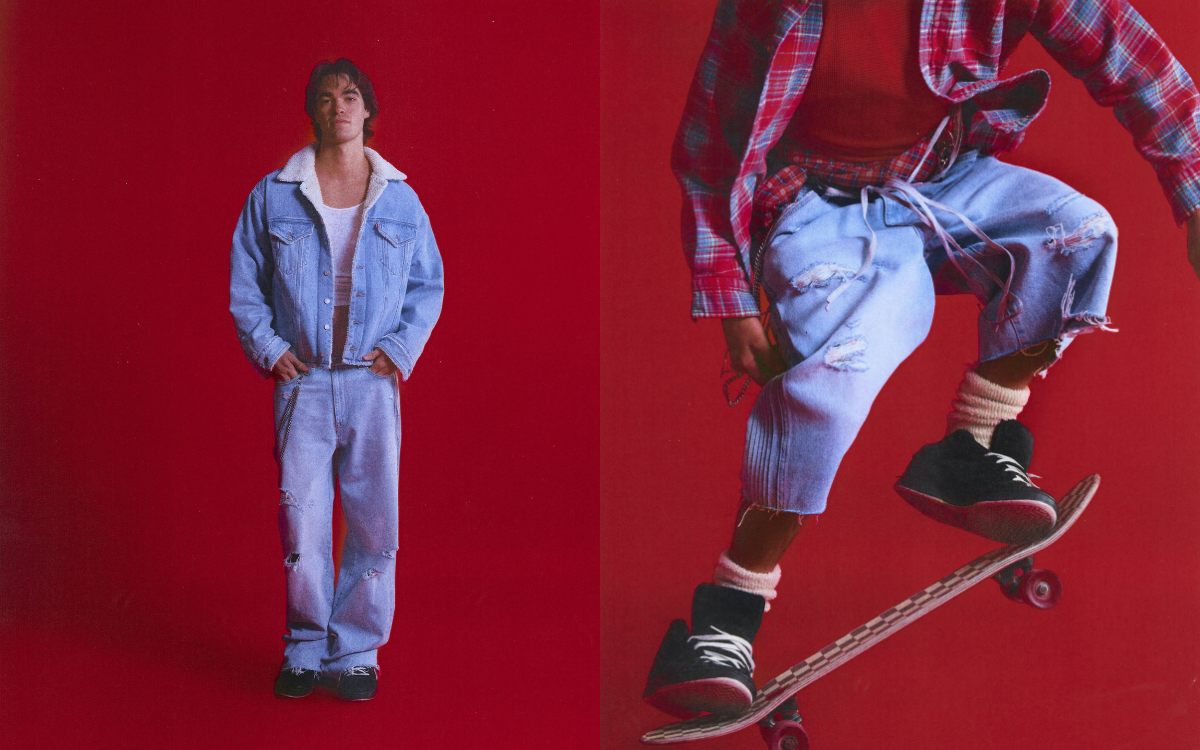 The Levi's® x ERL collection captures the laid-back, effortlessly cool essence of California. For bottoms, the collection features a reimagined pair of 501® jeans, one of the most enduring icons of style across the globe, which celebrates its 150th anniversary in 2023. The light wash Levi's® x ERL 501® Split Leg Jean offers a unique take on the beloved shape of the iconic jean with slits cut up the side of the leg while the Levi's® x ERL Stay Loose offers a frayed waistband on a breathable pair of jeans. The Levi's® x ERL Low Rise Flare showcases a superflare look with blown out knees. The Levi's® x ERL Shorts look like an oversized board short that has been cut from a pair of overalls, offering a new shape that harkens back to Venice Beach. Meanwhile, the Levi's® x ERL Mini Skirt similarly looks like a cut pair of light, washed out indigo 5-pocket jeans.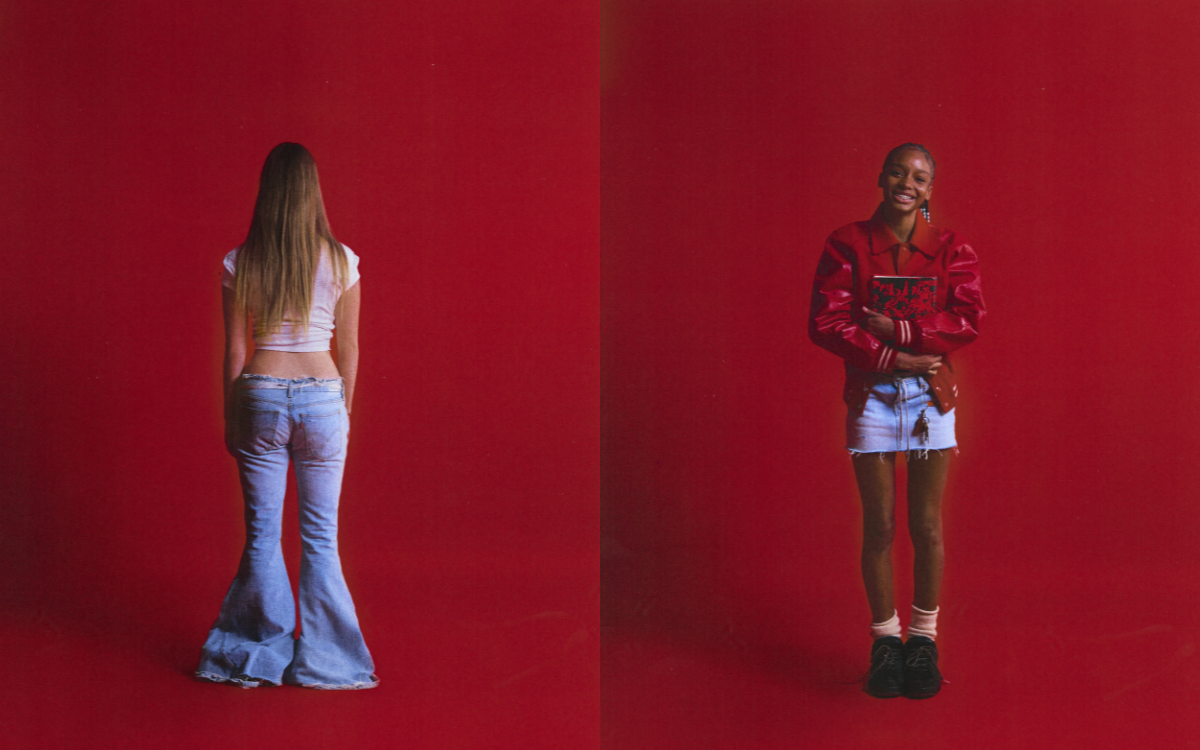 Matching denim tops in light indigo finish give the Levi's® x ERL collection a consistency that allows all pieces to be mixed and matched. The Levi's® x ERL Sherpa Trucker comes with a shorter, boxy fit while the Levi's® x ERL Sherpa Duster Trucker elongates this look. A slightly heavier Levi's® x ERL Overshirt offers a simple yet elegant top that can be worn with just about anything. The Levi's® x ERL Denim Top offers a more fitted look. Finally, the collection includes a beautiful Levi's® X ERL Heritage Dress that drapes and flows out into a high volume skirt. Throughout the collection, an embroidered neon ERL logo appears at random places on the garments to give a sense of unique spontaneity.