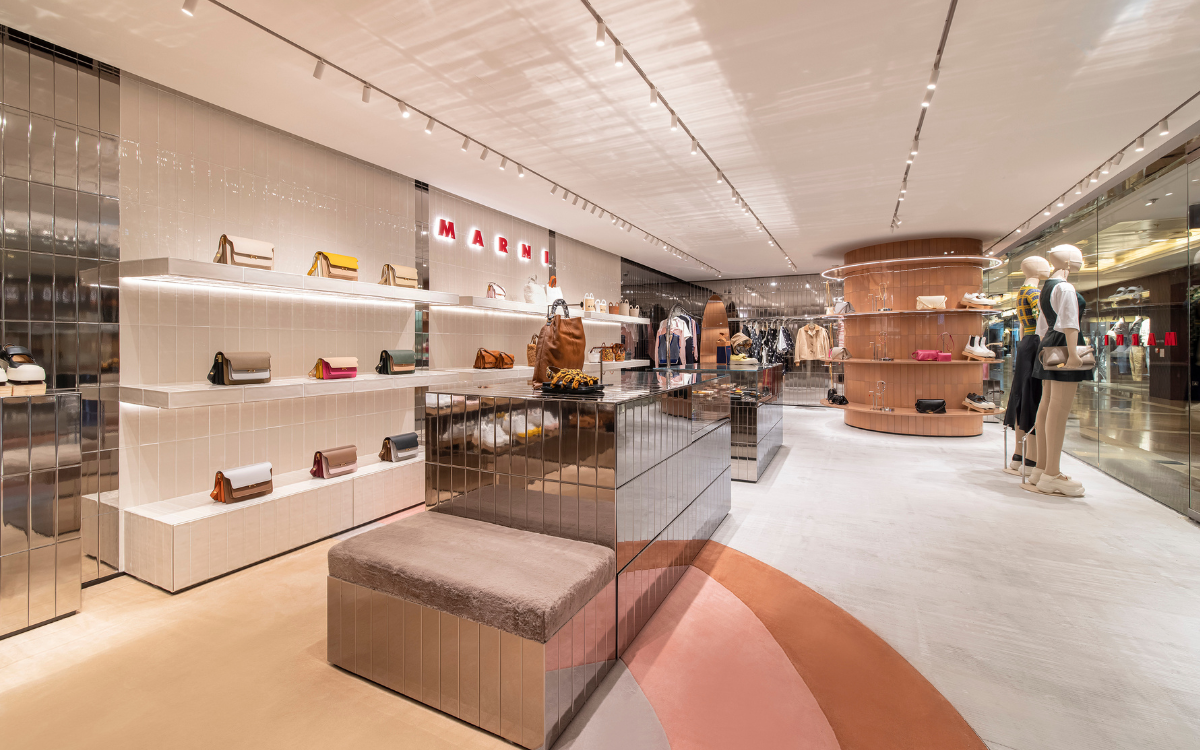 MARNI reopens at Harbour City with the new concept developed by Creative Director Francesco Risso together with the in-house architecture team at MARNI. Spanning across 77-square meters, the boutique accentuates the space with the degradè carpet, reflective walls, silver mirror ceramic tiles and MARNI's signature hanging rails. The new concept store showcases MARNI Fall Winter 2023 Vol. 1 Collection and Chinese Valentine's Day Capsule Collection.
MARNI Fall Winter 2023 Vol. 1 Collection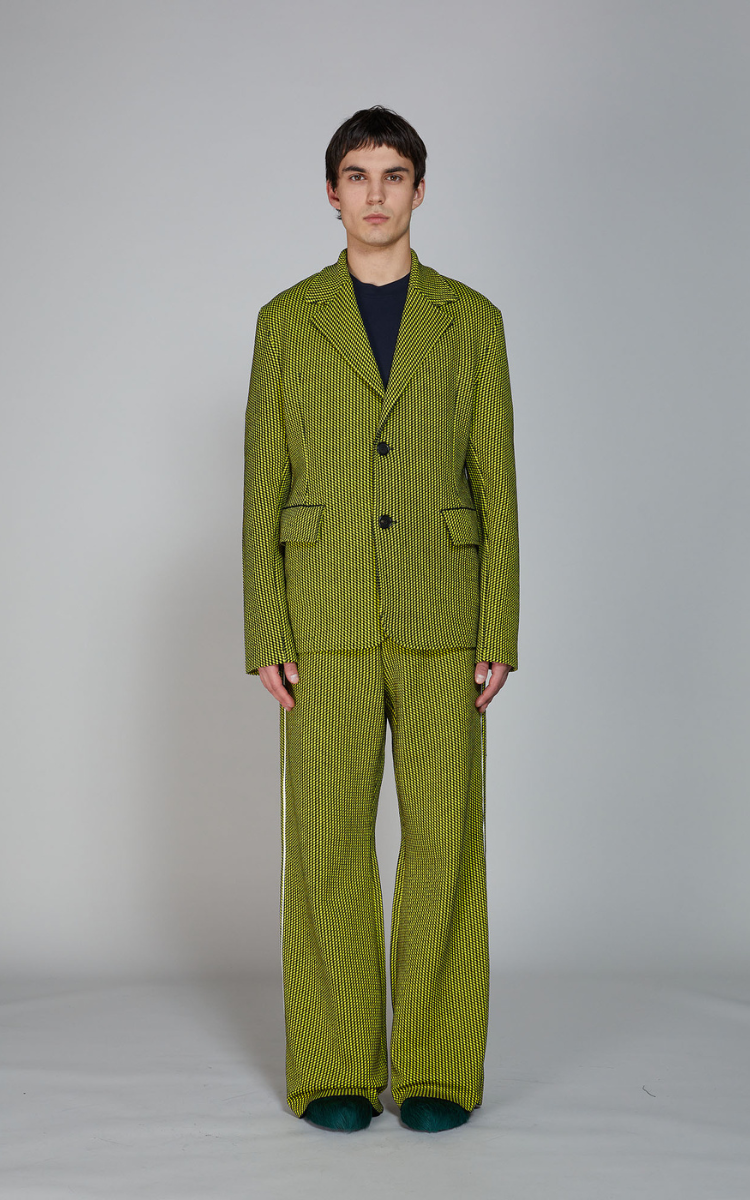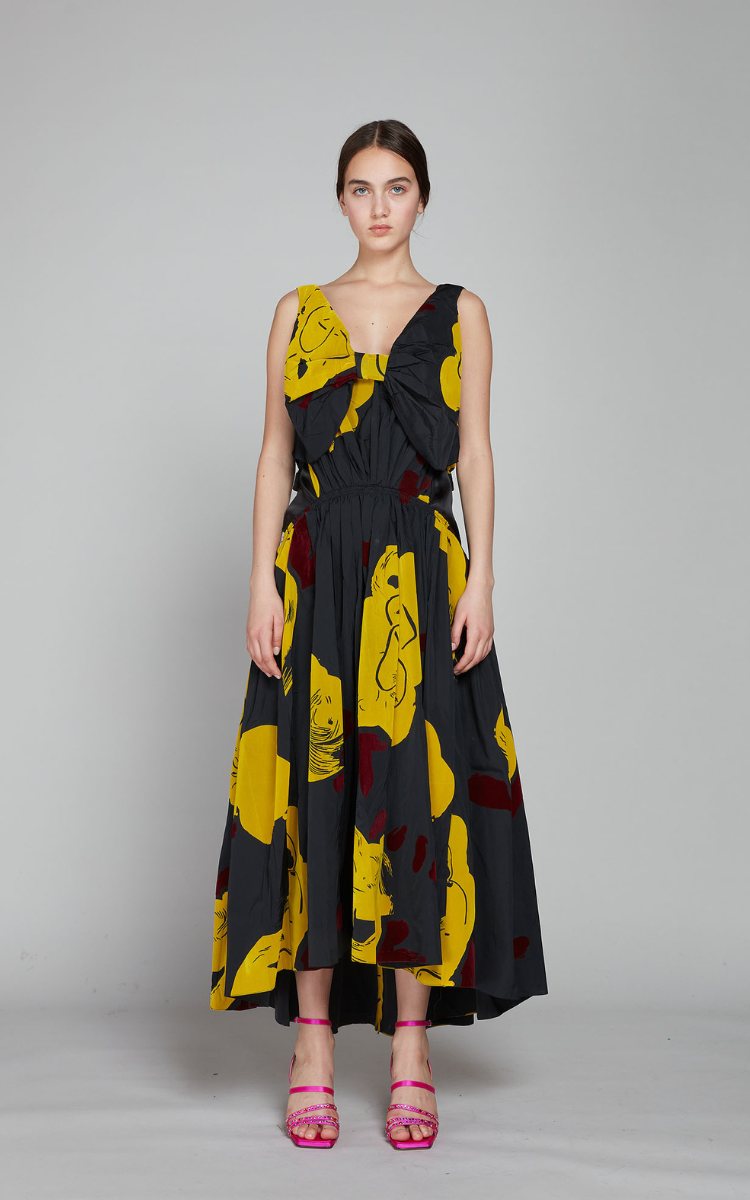 The collection explores Marni's archetypes through timeless perspectives. A new, modernist Marni tailoring inspired by the 50's codes arises, introducing deconstructed jacquard-knit jersey suits with geometric patterns in micro and macro proportions.
The collection sees the playfulness of evening silk Marni pajamas projecting minds towards grunge nights. Combining bowling shirts with fluid trousers, pajamas unveil graphic motifs as well as white frisky hearts.
Knitwear gives off a sense of comfort and sensuality through fluffy wool sweaters, turtlenecks in solid colors enhancing silhouettes, and dresses hybridized with tank tops. Fall/Winter 2023 Vol.1 spotlights stripes, strongly associated with the brand's soul, transposed onto fuzzy-wuzzy mohair sweaters and coats as well as hand-painted t-shirts, hats and extra-long scarves wrapping the body in a warm gesture.
MARNI introduced two members PRISMA and TOGGLE to the handbag collection in Spring Summer 2023. This season, PRISMA appears in patent fabric, while TOGGLE sparkles as it is embellished with satin and strass. MUSEO SOFT is coated with shearling, adding a playful twist to the classic bag.
Chinese Valentine's Day Capsule Collection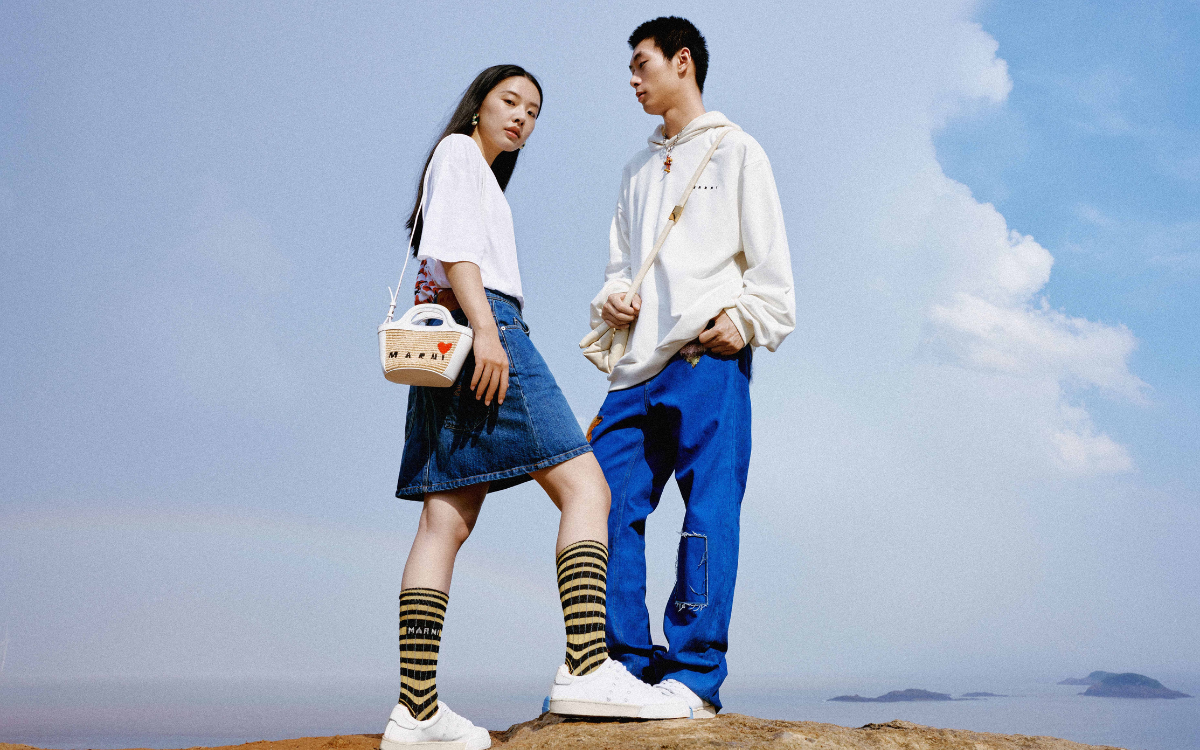 Inspired by passionate love and a letter full of poetic romance, the collection takes kites as the theme and portrays "Love Is In The Air".
Love is like a kite, no matter where it flies, the eyes of lovers are always inseparable from each other's traction; no matter how high or how far it flies, there will always be a thread of concern, riding the wind, firmly tied to the other end of love.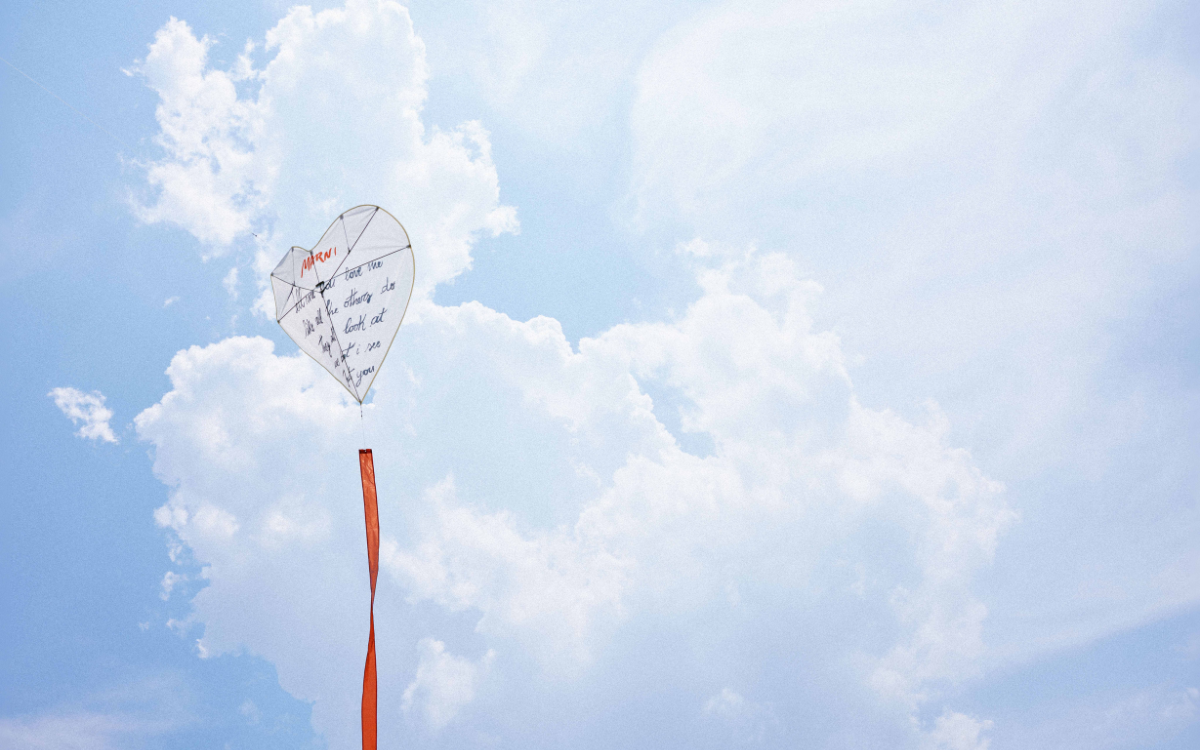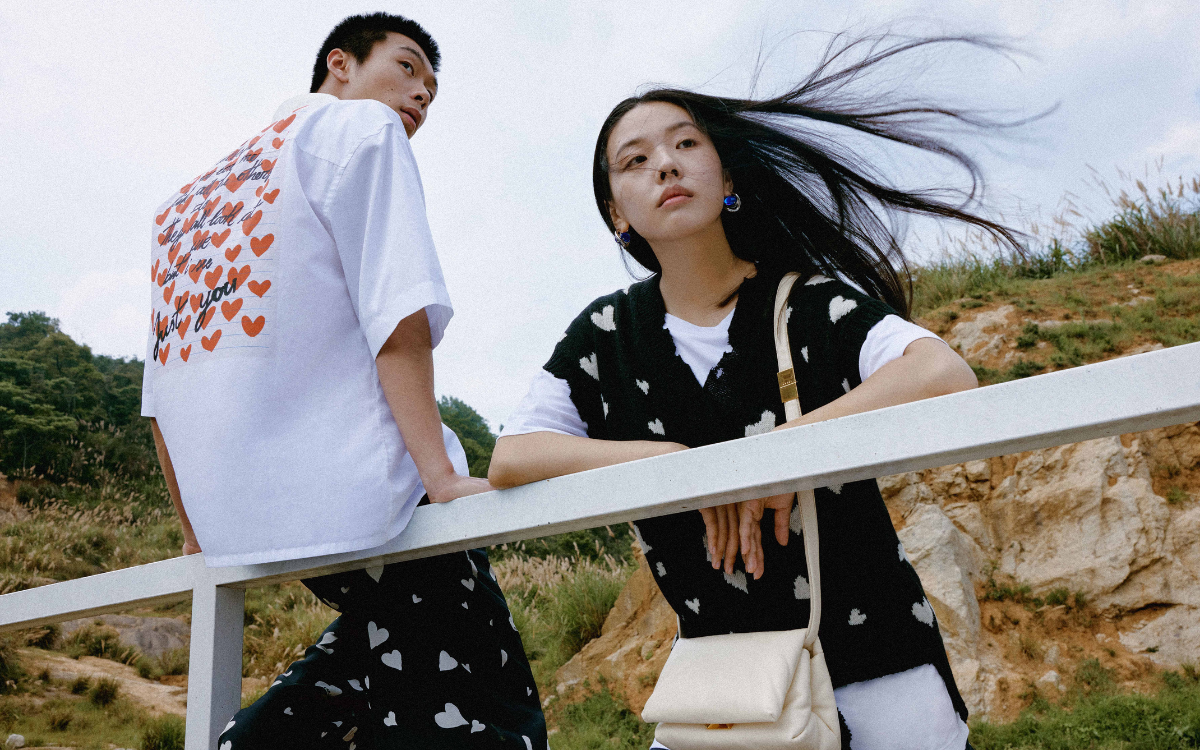 "TELL ME YOU LOVE ME LIKE ALL THE OTHERS DO. THEY ALL LOOK AT ME BUT I SEE JUST YOU." The love letter is poetically written on the back of gender-neutral T-shirts, shirts, and hoodies. Combining love elements, romantic poems and the MARNI logo, the collection is versatile for styling and perfect as gifts for loved ones.
MARNI adds a touch of playfulness to the brand's iconic Tropicalia bag by decorating it with a love embroidery design. Dada Bumper shoes are embellished with simple heart elements on the side of the vamp, with hearts embroidered in the lining.