Zi Massage & Wellness – 15-minute Head & Shoulder Massage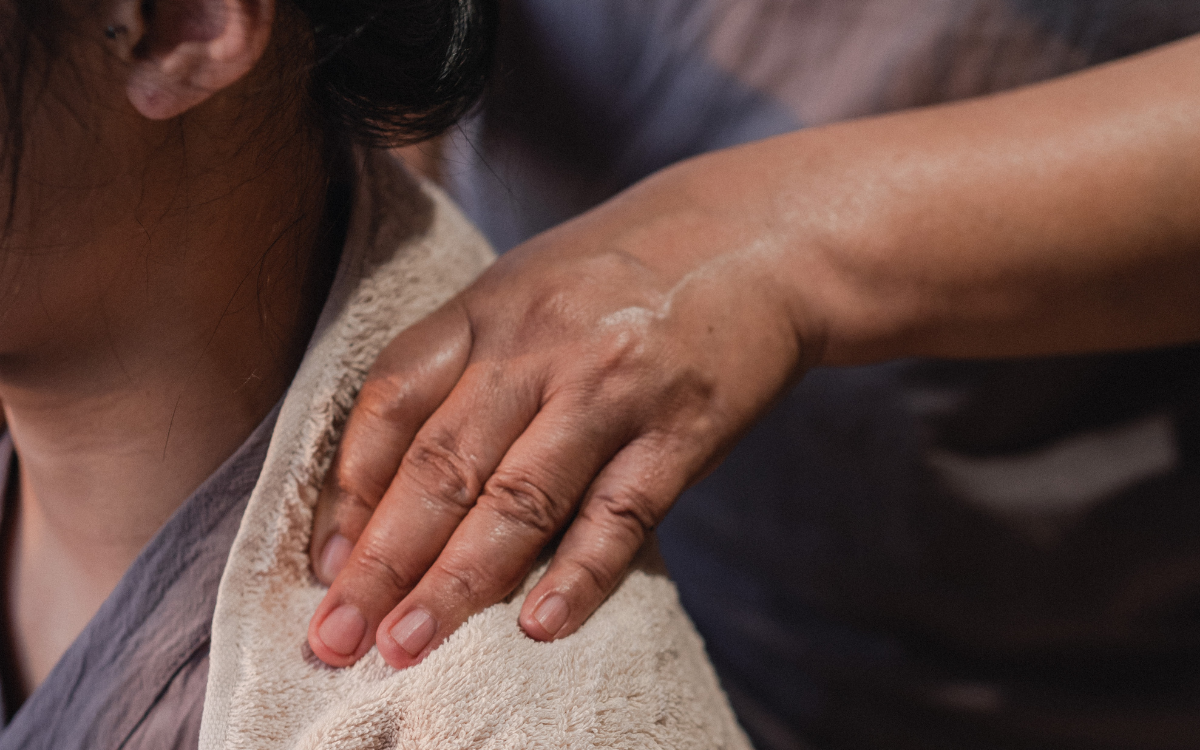 Date: 9-10 November 2023
Session: 12:00-12:15pm / 12:15-12:30pm / 12:30-12:45pm / 12:45-1:00pm / 1:00-1:15pm / 1:15-1:30pm / 1:30-1:45pm / 1:45-2:00pm / 2:00-2:15pm / 2:15-2:30pm / 2:30-2:45pm / 2:45-3:00pm
Language: Cantonese
Participation Fee: HK$98 per session
Introduction: We invite you to to embark on a holistic sensory journey, rediscovering the patterns of harmony in your body, mind and soul. A ritual of spiritual healing for you to restore your physical balance and inner harmony.
=======================
Terms & Conditions
Admission Eligibility:
• Participants must be 18 years old or above.
• Participants must present a valid Klook voucher at the designated date and time of the registered workshop, at Shop GW2340-1, 2/F, Gateway Arcade, Harbour City. Late arrivals will not be accepted.
• Failure to present a valid Klook voucher for any reason will result in denial of entry.
• Each Klook voucher is valid for one person only.
• Please do not bring pets to the venue.
Notes:
• Participants must adhere to the rules and regulations of the venue. Failure to comply may result in the staff's right to refuse the participant's entry to the class.
• The workshop descriptions are for reference only.
• Workshop slots are non-transferable, and only registered participants are allowed to attend.
• If participants leave the workshop midway, they must present a valid Klook voucher in order to re-enter.
• Please keep the venue clean.
• Participants must not move, soil, throw, intentionally damage, or take any objects from the premises.
• If participants experience any discomfort during the event, they should immediately stop and inform the staff for assistance.
• To ensure the safety of the event, participants are advised not to bring any large personal belongings, alcoholic beverages, or other dangerous items into the venue.
• Please take responsibility for your personal belongings. Harbour City Estates Limited will not be held responsible for any stains, damages, losses, or theft of personal items brought into the venue by participants.
• Harbour City Estates Limited reserves the right to take photographs, record videos and/or audio during the event, and to use such photos, images, sound recordings, and videos in any form, permanently and free of charge, for any media, without the need to make any payment, compensation, or other remuneration to the participants.
• No video recording, audio recording, photography, or any form of filming is allowed during the class, except with explicit permission from Harbour City Estates Limited or the instructor.
General Terms:
• In the event of severe weather or if the number of participants for the activity is still less than half the quota on the day before the start, Harbour City Estates Limited reserves the right to cancel the activity. The fees already paid will be fully refunded through Klook.
• Participants shall be responsible for death, any injury, any damage, loss or destruction of property or any other economic loss or for any consequential loss, in any such case arising from any accident or mishap or otherwise arising from or connected with this event. Participants shall indemnify and keep indemnified Harbour City Estates Limited against all actions, claims, and demands by any case arising out of or as a result of the use of the facilities.
• Harbour City Estates Limited reserves the right to amend terms & conditions or amend & terminate the event at any time without prior notice, and shall not bear any responsibility caused by the amendments or the terminations.
• In case of any disputes, Harbour City Estates Limited reserves the right of final decision.