For the launch of the first Balenciaga Skiwear Collection on 15 November, a campaign of photographs and videos show this series of technically advanced ready-to-wear, accessories, equipment, and gear including snowboards, skis, gloves, poles, helmets, and goggles, in an out of place setting. Staged on a sunny sandy beach, the collection is put in a contrasted snowless context. The new range of winter sport products marks a first for the brand, utilizing innovative materials and techniques made for visibility, insulation, aerodynamism, and protection in snow.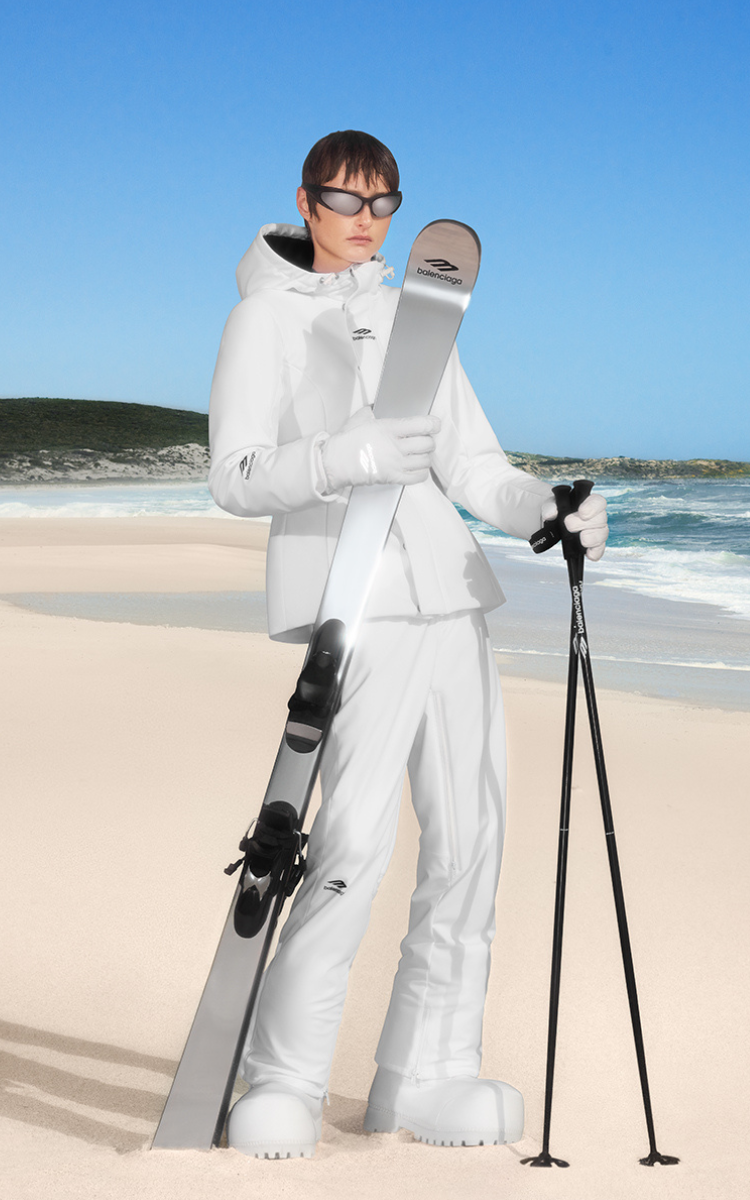 The collection includes parkas and cargo pants in membrane-bonded technical ripstop with integrated snow skirts, sophisticated ventilation systems, battery life-saving pockets, and ski pass holders. Outerwear and accessories are treated to be water-repellent, keeping the wearer and their belongings warm and dry. The collection also introduces the Alaska Boot and the snow-capable 3XL Ski Sneaker with removeable spiked crampon.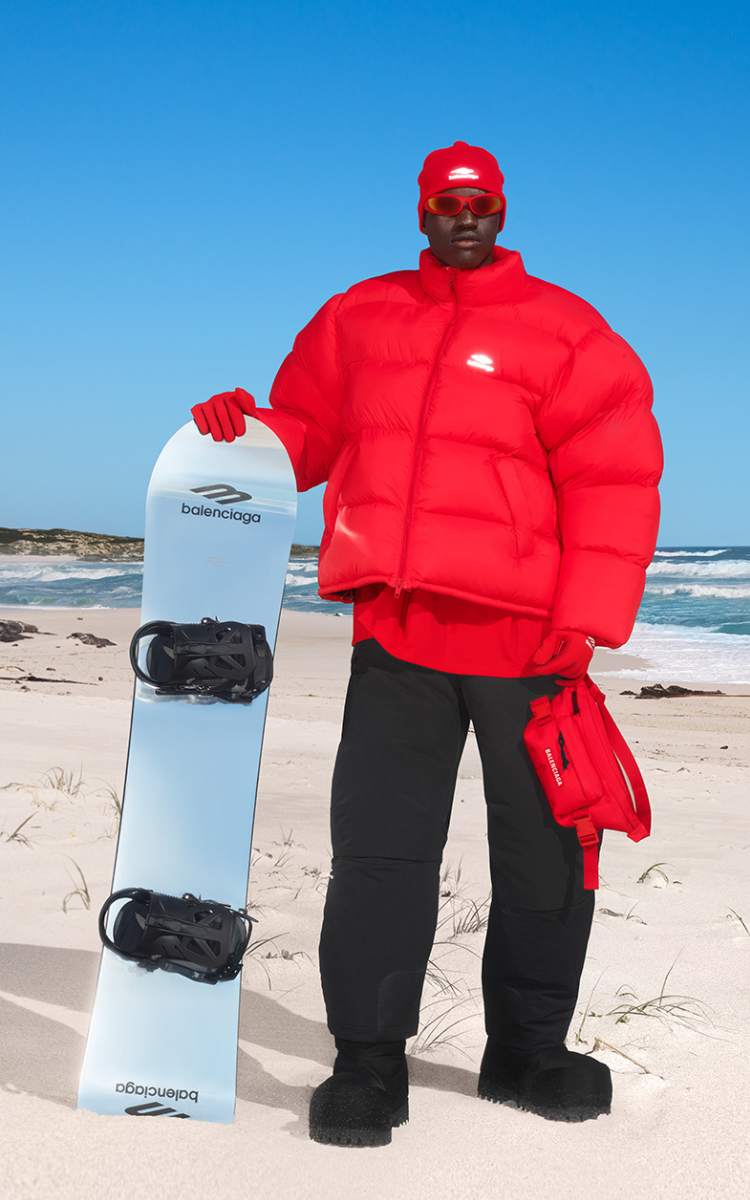 The Balenciaga Skiwear collection will be featured in pop-up stores and window installations that echo elements of a ski excursion, transporting customers within a retail setting. Walls marked with the Balenciaga sport logo mimic the dimensions and textures of protective padding often seen around slopes. Within these walls, flooring, racks, and partitions are paneled in colorful ski-shaped pieces, printed with athletic-inspired Balenciaga graphics designed for the occasion.