Harbour City has partnered with acclaimed designers and artists to launch limited edition umbrellas in the past two decades, becoming a yearly highlight of the mall's events that captivates collectors and garners widespread interest.
Continuing this tradition, Harbour City has joined forces with the popular Japanese brand OSAMU GOODS this year to introduce a delightful addition to the umbrella collection. The collaboration presents a lightweight and convenient folding umbrella that seamlessly blends functionality with a timeless cutie aesthetic, guaranteed to bring a touch of cheer to even the gloomiest of weather.
Embrace cuteness with OSAMU GOODS: unveiling two ultra-light folding umbrellas, perfect for Couples!
Following the resounding success of the joint exhibition "Osamu Goods Exhibition by Harada Osamu" in July and August this year, Harbour City once again joins forces with OSAMU GOODS, founded by Japanese illustration maestro Harada Osamu, to unveil this year's highly anticipated umbrella collection.
Since its establishment in 1976, OSAMU GOODS has garnered global acclaim for its adorable characters and merchandise, capturing the hearts of girls in Japan and abroad. Influenced by American culture during his own upbringing, Harada Osamu masterfully blends the vibrant artistry of American comics with the graceful simplicity of Japanese aesthetics in his designs. Among them, the most iconic duo, little boy JACK and little girl JILL, with their innocent and cute faces, have won the adoration of countless fans.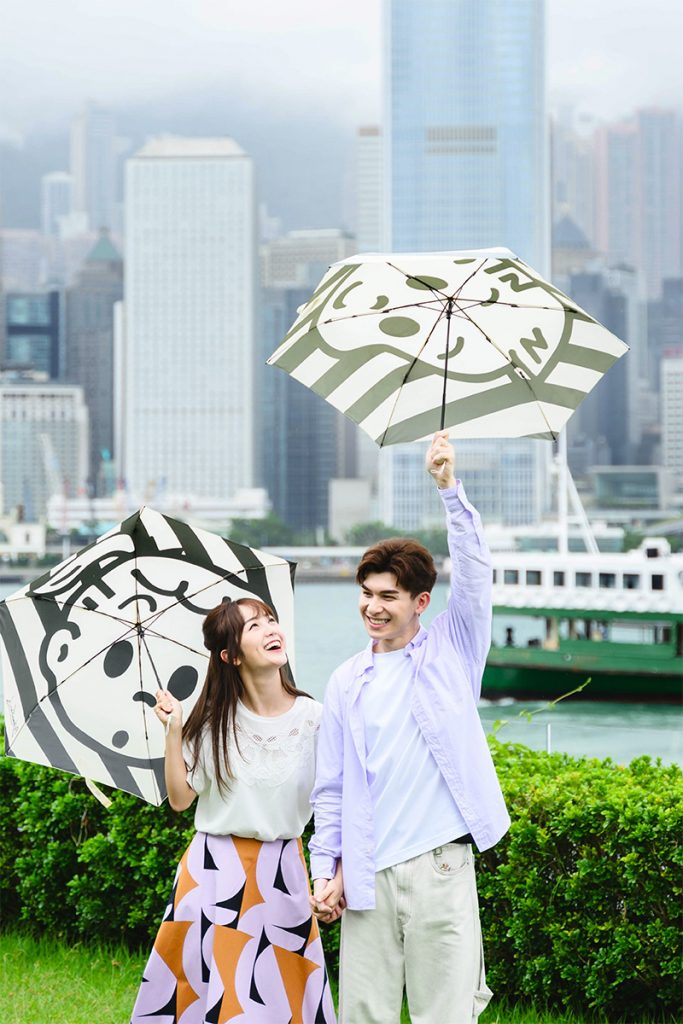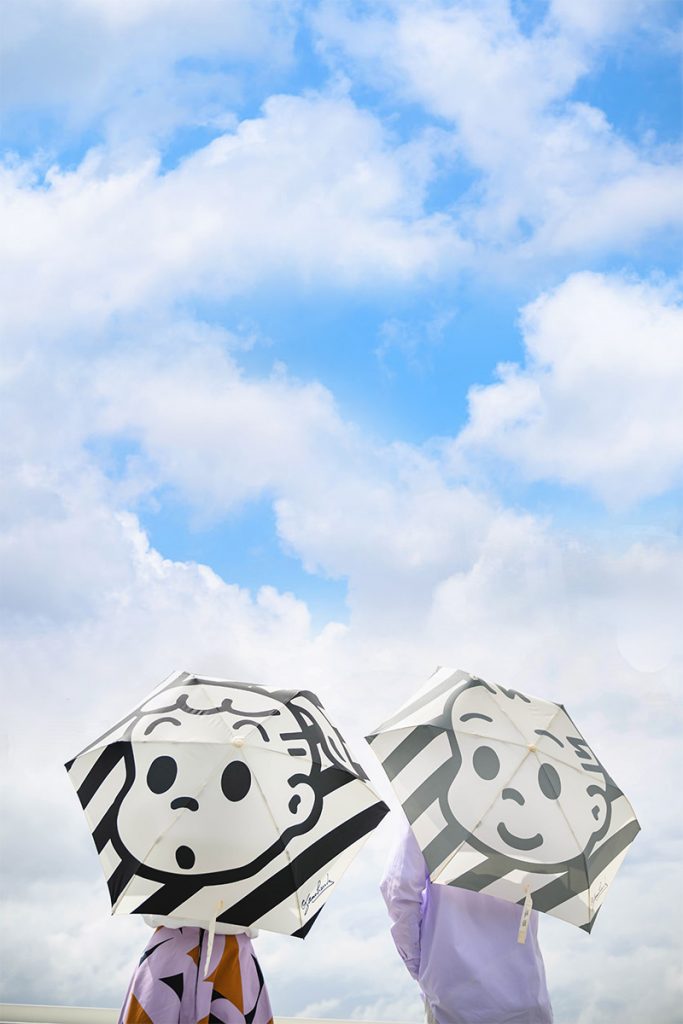 Breaking from tradition: Kazunari Hattori opts to showcase JACK and JILL through monochromatic style
Throughout the years, OSAMU GOODS has introduced a wide array of umbrellas, each with its own unique flair. For this special collaboration, Harbour City sought the expertise of celebrated Japanese graphic designer Kazunari Hattori. Stepping away from the brand's signature vibrant design style, Hattori boldly enlarges the endearing figures of JACK and JILL to cover the entire umbrella canopy and opts for a soft and subtle beige tone as the base color, complemented by bold gray and black lines. As the umbrella unfurls, it unveils a delightful encounter with these beloved characters. The umbrella handle incorporates a thoughtful detail, featuring their charming portraits as exquisite adornments, further enhancing the umbrella's overall charm. This design adds a touch of elegance and appeals not only to girls but also to boys, allowing everyone to embrace a stylishly Japanese aesthetic. Meticulously crafted from lightweight and water-resistant materials, the folding umbrella weighs a mere 140 grams, ensuring effortless portability, making it a perfect fit for any handbag.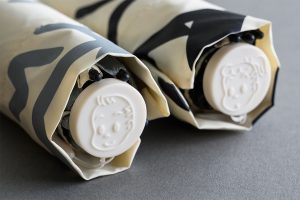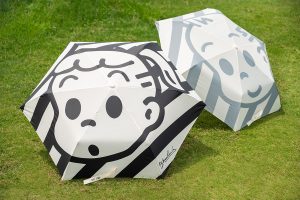 Redemption Details of Limited-Edition Umbrella
Date:               25 September to 5 November 2023
Time:               12:30pm to 9pm
Location:         Level 4, Ocean Centre, Harbour City (near Shop OC415-9 – MUJI)
Method:
Upon spending of HK$1,500 or above with a maximum of TWO single-day sales receipts by electronic payment at Harbour City and donation of HK$100 to The Community Chest of Hong Kong, customers can redeem one umbrella
Upon spending of HK$20,000 or above with a maximum of TWO single-day sales receipts by electronic payment at Harbour City, customers can redeem one umbrella for FREE
Direct donation of HK$180 to The Community Chest of Hong Kong
Remarks: Each person can redeem maximum TWO umbrellas of each version during the promotion period. The quantity of umbrella is limited while stock lasts.