With uplifting colour, seasonal sparkle, and a menagerie of characters, the LOEWE Holidays collection centres on a reverence for craft.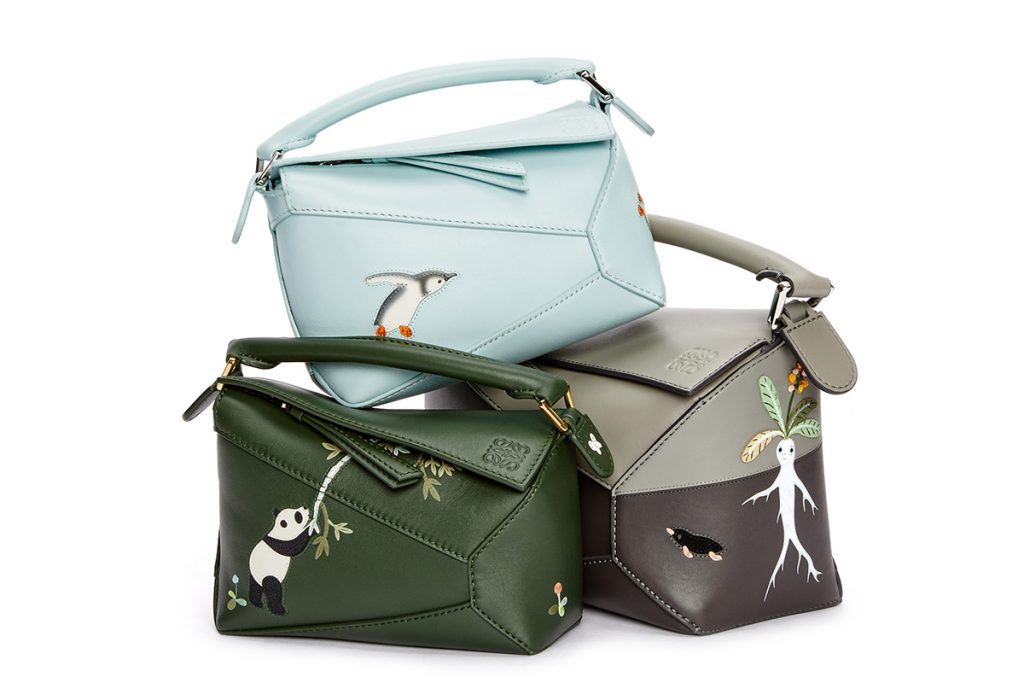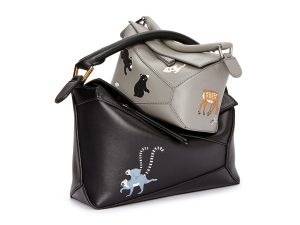 Bringing a whimsical magic to the season, the Holidays collection features a festive collaboration with Kyoto-based ceramic studio Suna Fujita. Introduced in a short documentary film, Suna Fujita founders Shohei Fujita and Chisato Yamano describe natural landscapes and animals as the source of inspiration for their artwork, which draws on imagination, childhood memories, and life with their son and pet dog to create hand-painted stories on ceramics such as teapots, cups, and plates. For SS24, their unique characters have been transported to knitwear, jersey and denim, signature bags, slippers, wallets, and accessories. A deep-green Hammock bag is the backdrop to a little boy sitting in a cloud-pruned tree feeding a small, yellow bird.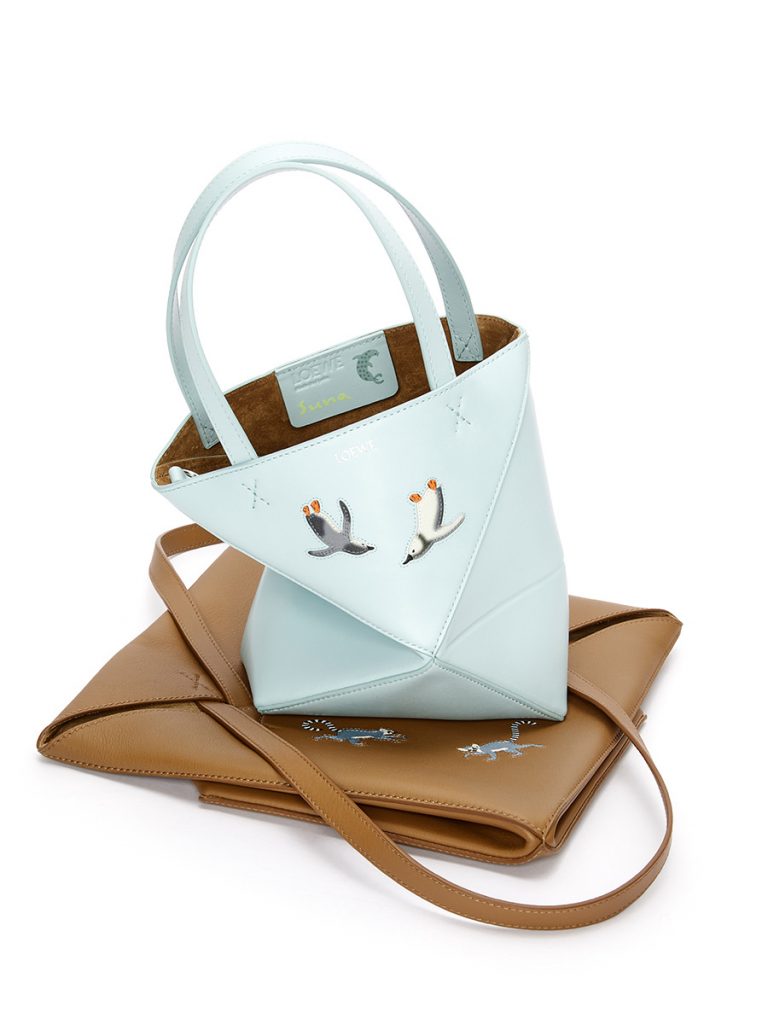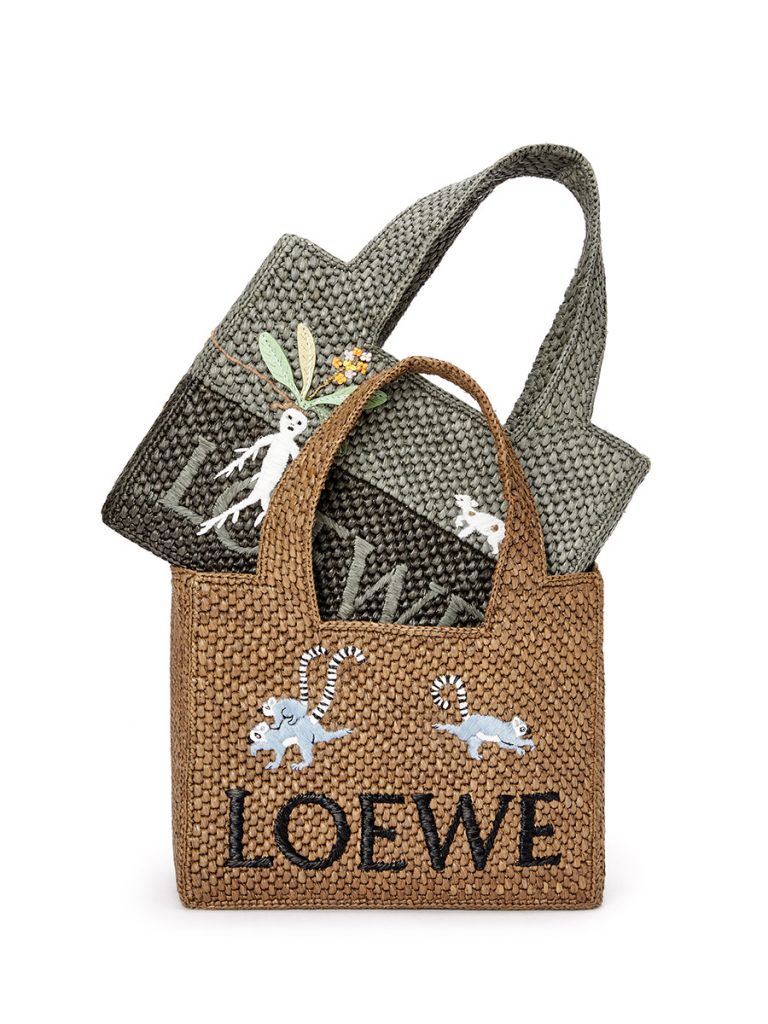 Nearby a panda climbs up a branch, while another comically slumps down at the base of the trunk—each detail crafted using intricate leather marquetry. A mandragora root and otter are reimagined as the softest toys. The same otter appears on polka-dot cardholders, a mischievous lemur swings around the handle of a Hammock bag, and a seal pops up as a loveable felt charm.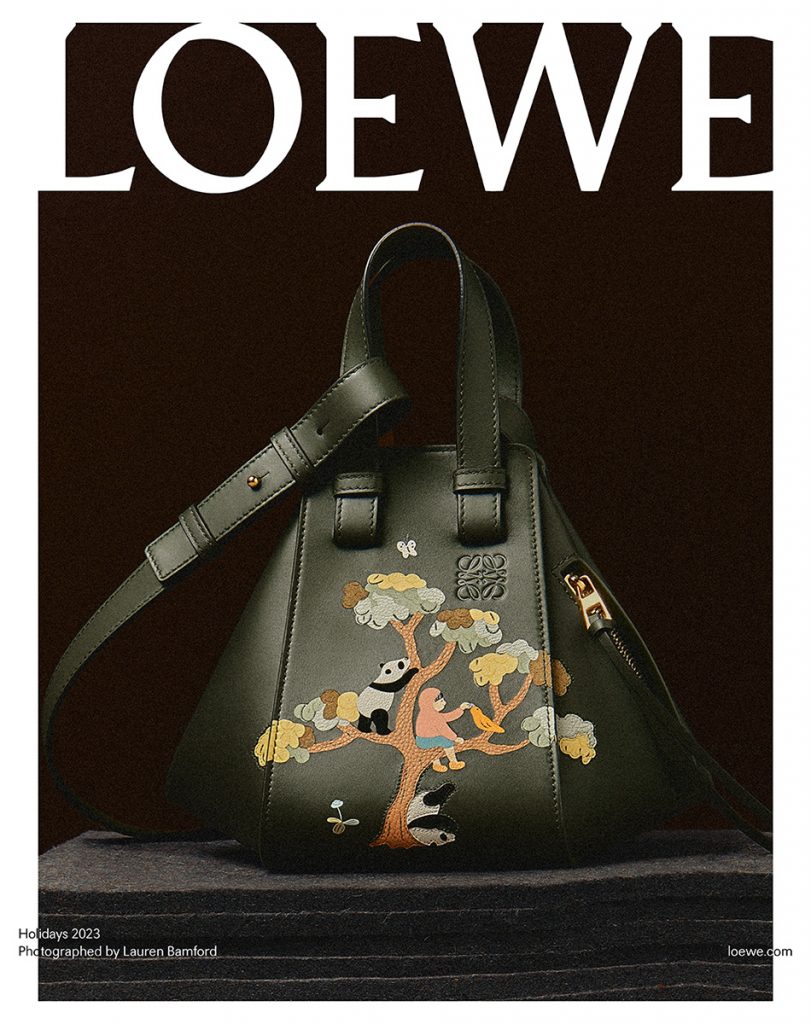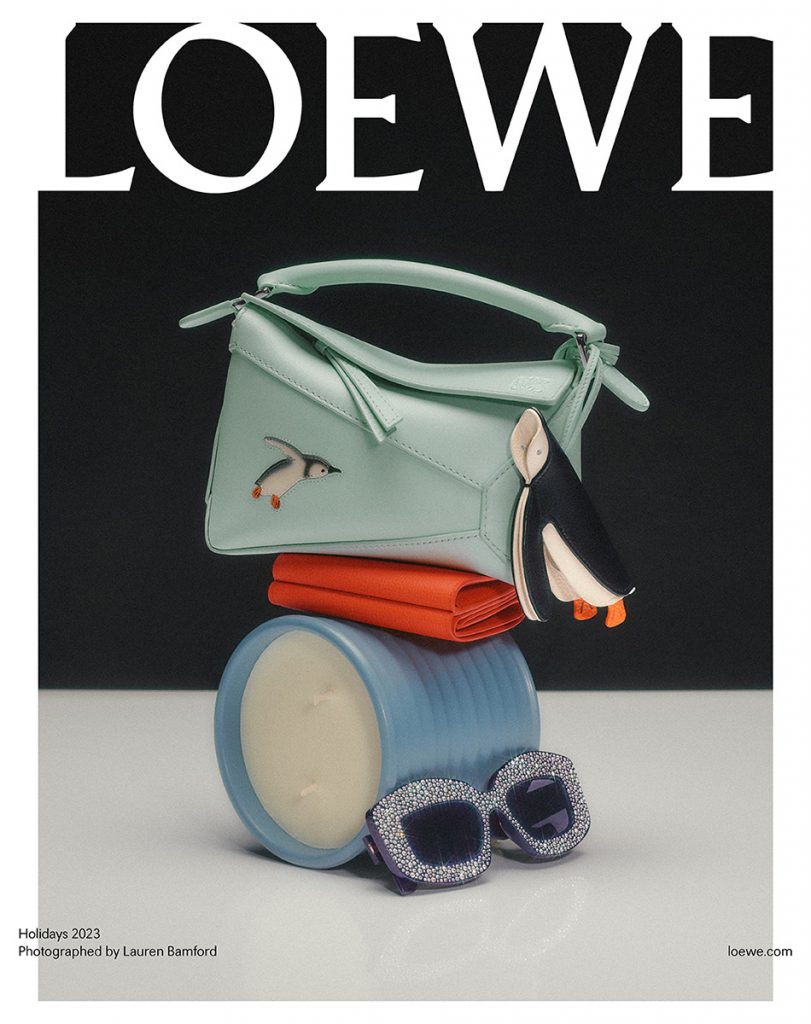 Inspired by the childlike joy of Suna Fujita's miniature worlds, LOEWE will donate part of the proceeds from every LOEWE x Suna Fujita purchase to Save the Children's Education in Emergencies programme. The programme works to guarantee safe and protective learning environments for children in humanitarian crisis situations around the world.
Also in the collection, high-waisted ready-to-wear silhouettes across womenswear and menswear play on exaggerated proportion, while everyday essentials include Argyle knits in bold colour combinations. Signature bags, including the exquisitely ruched Squeeze, arrive in soft leathers and beguiling new hues. Revitalising colour lights up accessories too; inflated cateye sunglasses, Puzzle Fold charms, and a kaleidoscopic stack of soft mohair scarves. The Toy pump and Screen sunglasses sparkle with constellations of tiny crystals.