Renowned Italian fashion brand Max Mara unveils today its 'Teddy Ten Pop-up Store' at Harbour City. Running from today until October 10, the exclusive pop-up store, designed in a fluffy theme, commemorates the 10th anniversary of its highly sought-after Teddy Bear Icon Coat.
Pop-up Design
The Teddy Ten pop-up store features Max Mara's signature camel color and is playfully furnished with fabrics resembling Max Mara's Teddy Bear Icon Coat, creating a cozy and wintry ambience.
To celebrate the launch of the Teddy Ten pop-up store, Max Mara invited superstars Hyoyeon from the Korean girl group "Girls' Generation," and Anson Lo from the Hong Kong boy group "Mirror," to be special guests at the event. Both stars showcased the classic Max Mara Teddy Bear Coat in their unique style, sharing their winter styling tips and their favorite fashion pieces from the latest collection. They were presented with limited edition Teddy Bear key charms from Max Mara.
As visitors walk through the entrance, the pop-up is transformed into an enchanting castle with fluffy trees, illuminated by glowing MAXMARAGRAM ornaments. A majestic Teddy stands guard over the castle. A life-sized, 1.6m tall Teddy with open arms beckons guests to capture memorable photos and receive loving hugs. Overwhelmed by the captivating venue décor, Hyoyeon and Anson Lo excitedly snapped selfies with the charming Teddy on-site!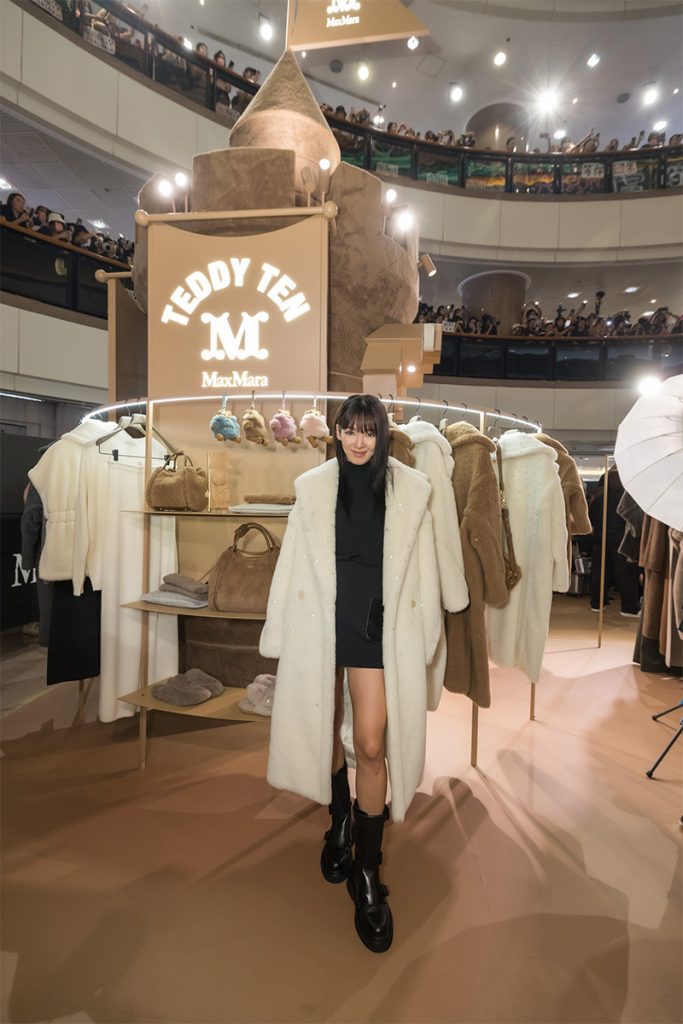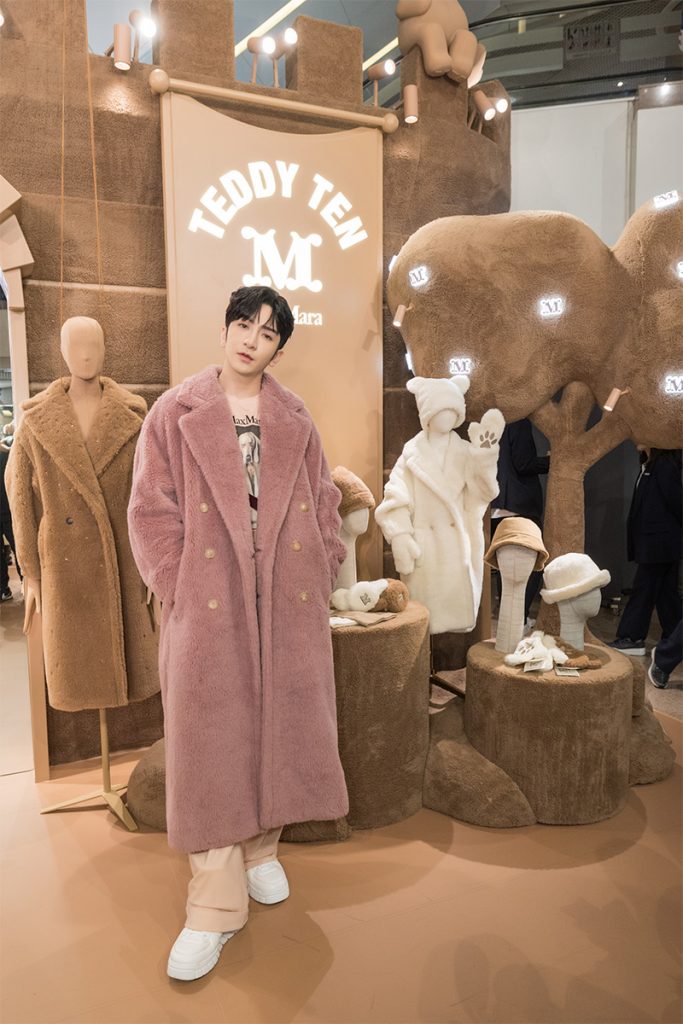 Teddy Bear Icon Coat
This winter, Max Mara presents an expanded range of options for the Teddy Bear Icon Coat. In addition to the classic camel, white, and black color choices, the signature coat is now available in baby pink, sage green and lilac. Furthermore, the 101801 icon coat receives a playful update with Teddy fabric in antique pink and deep brown, bringing freshness to dreary winter days.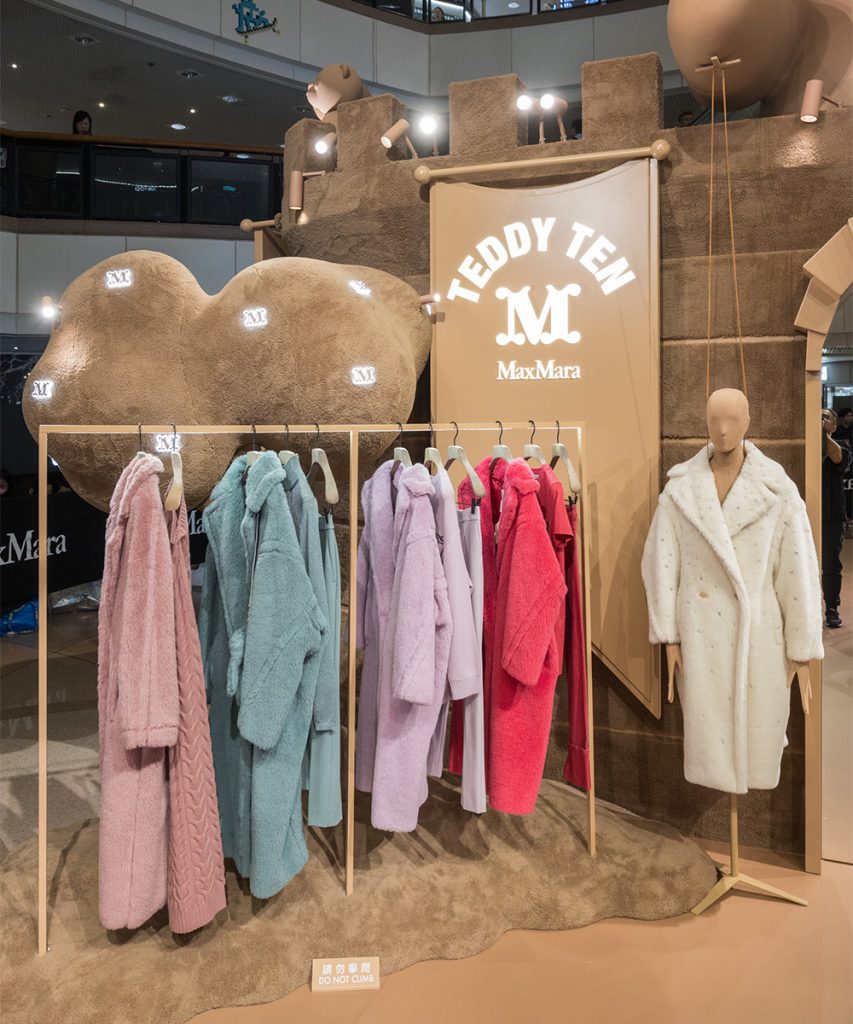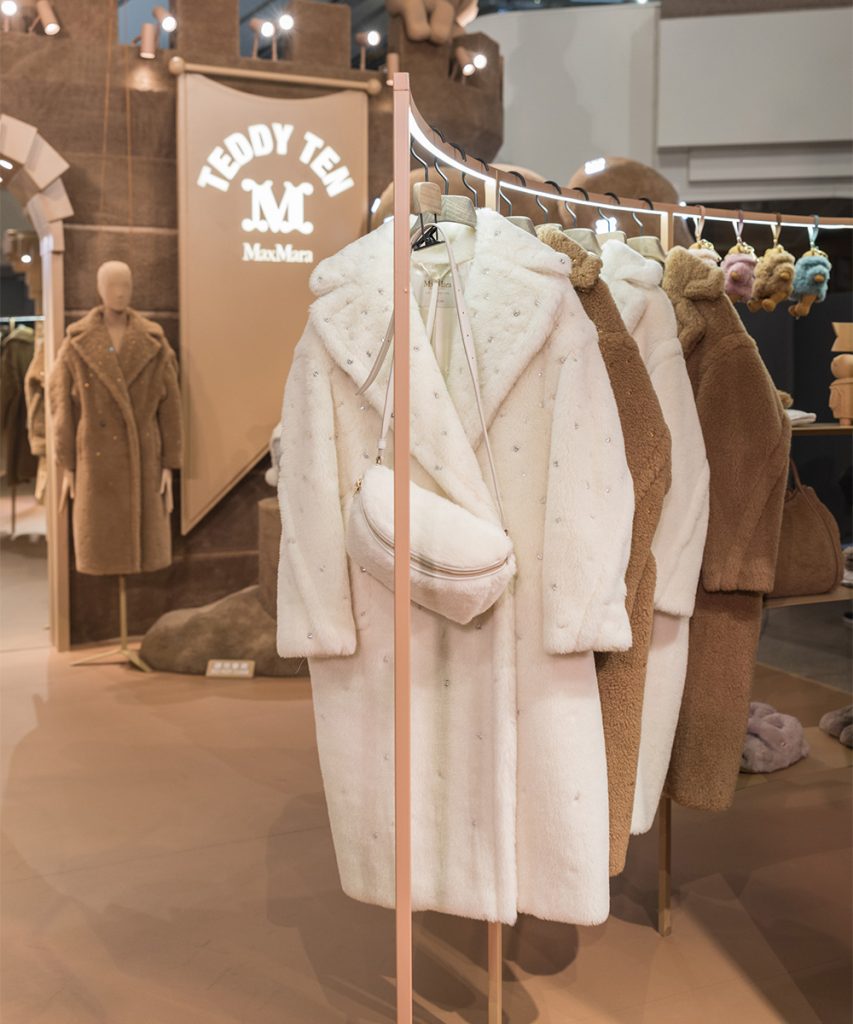 Special Merchandise
In addition, Max Mara has introduced the first-ever mini Teddy Bear Coat for girls aged 5 to 12. This special item is complemented by matching accessories in Teddy fabric ranging from adorable mittens, earmuffs to fluffy hats with teddy bear ears. Providing eye-catching mother-daughter outfits, the collection is designed for daughters and mothers to enjoy the winter fun together. Available in only 10 cities worldwide, the new limited edition Sparkling Teddy Bear Coat, that comes in camel and white, adds a new twist to the fluffy and plush classic design.
The exclusive Teddy Bear key charms feature a cute and exquisite design that is simply irresistible.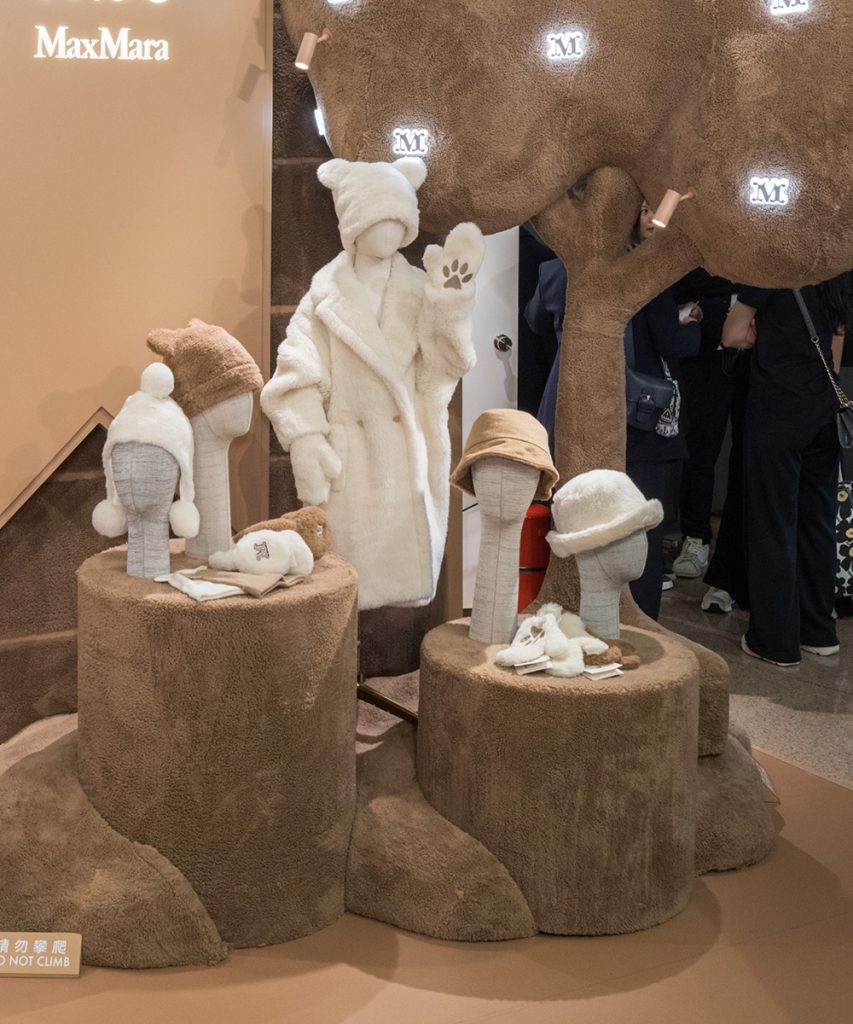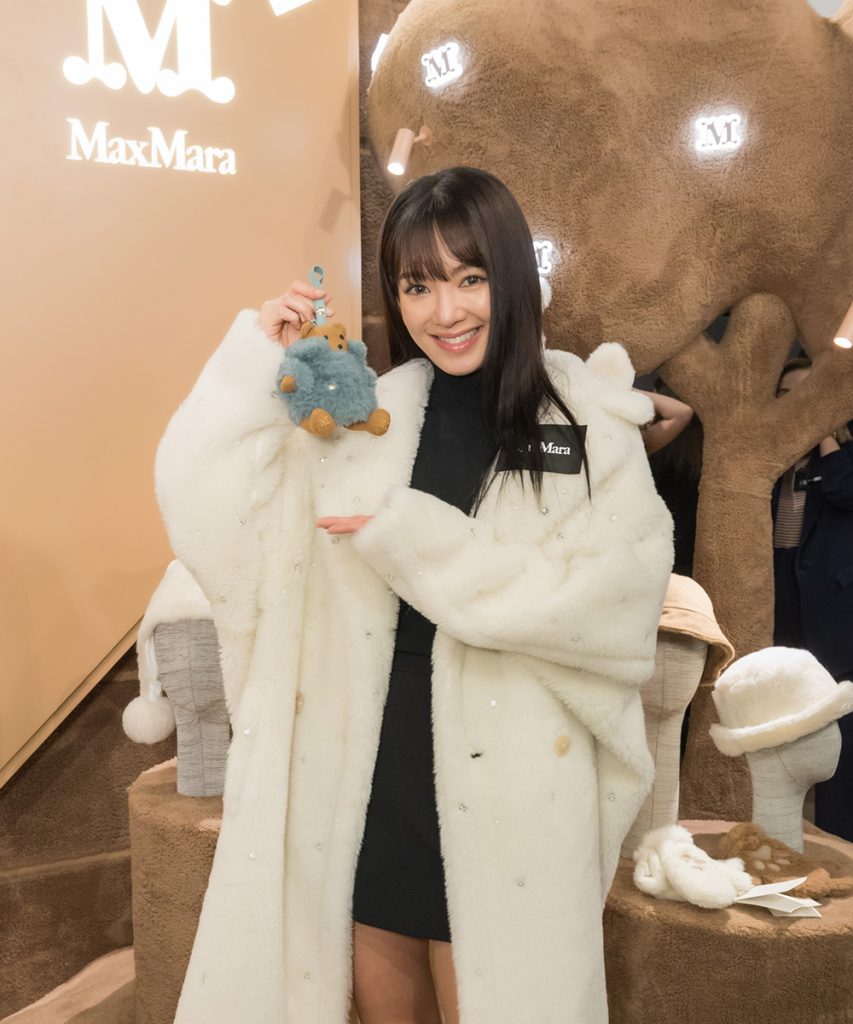 Teddy Bear Icon Coat Inspirations
Max Mara's creative director Ian Griffiths delved into the archive and rediscovered the rich 'Teddy Bear' coats that the brand made in the 80's using plush long pile fabrics in noble fibres – originally developed in German mills for making high end children's toys. He discovered that not only were those fabrics no longer made, but the mills had all closed down and much of the know-how had been lost. The team worked with an Italian supplier to redevelop the technology to produce a unique faux fur of pure camel hair on a base of silk. The exuberant volume of the coat is a celebration of the fabric's opulent extravagance.
Max Mara's Teddy Bear Icon Coat's fluffy cocoon-shaped appearance gives a warm embrace like a Teddy Bear plush toy in winter. Since its launch in 2013, the Teddy Bear Icon Coat has become a coveted item among celebrities and fashionistas worldwide, including Blake Lively, Carine Roitfeld, Hailey Bieber and Kim Kardashian.
Visit the Max Mara 'Teddy Ten Pop-up Store at Harbour City today and don't miss the opportunity to take a memorable selfie with the Max Mara Teddies!
Max Mara Harbour City 'Teddy Ten Pop Up Store' :
Location: Atrium II, Gateway Arcade, Harbour City
Date: From today – October 10, 2023