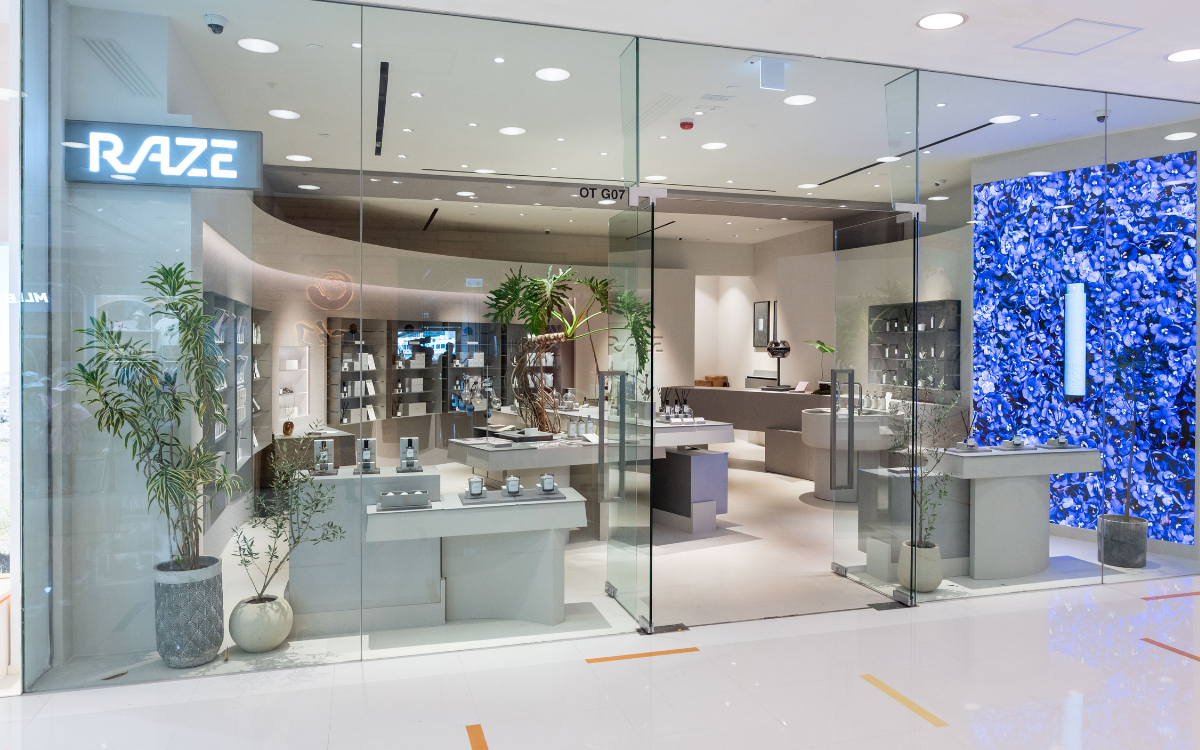 Since 2019, RAZE has been protecting everyone's health through "Protection Beyond Filtration" and dedicated itself to professional innovation in disinfection and protective products. From 2021 until now, RAZE has been producing masks and sanitizing series that can effectively eliminate 99% of bacteria and viruses, providing additional assurance for every breath we take. After going through long-lasting concerns for the past pandemic years, RAZE has decided to develop ways to enhance people's well-being inside out, by providing clean air and therefore pleasant emotions. Today, RAZE introduces a brand-new home fragrance collection to free the pressures from your daily life, by achieving a balanced and awakening journey of self-discovery for your own soul.
RAZE's 3 new fragrances that are inspired by Pranayama
The founder of RAZE has always believed in the importance of emotional well-being in everyday life. After years of practicing, he discovered that Pranayama could be immensely beneficial for personal reflection and stress relief for the city dwellers. Pranayama is a set of breathing exercises in yoga that regulates the flow of energy and mental cleansing. Through correct practice, it can achieve tranquility, balance, and vitality. It also improves the cardiovascular system, the nervous system, and therefore overall energy level.
Everything starts from breath. RAZE draws inspiration from the three sensory states of Pranayama, including Awakening, Grounding, and Balancing. Collaborating with a French fragrance manufacturer with a history of 260 years, RAZE infuses profound knowledge and experience in perfumery with its own mission and concept. After numerous tests spanning over a year, they have designed three exclusive new fragrances: "FRESH LIFT", "UNWIND HOUR" and "CLOUD NINE".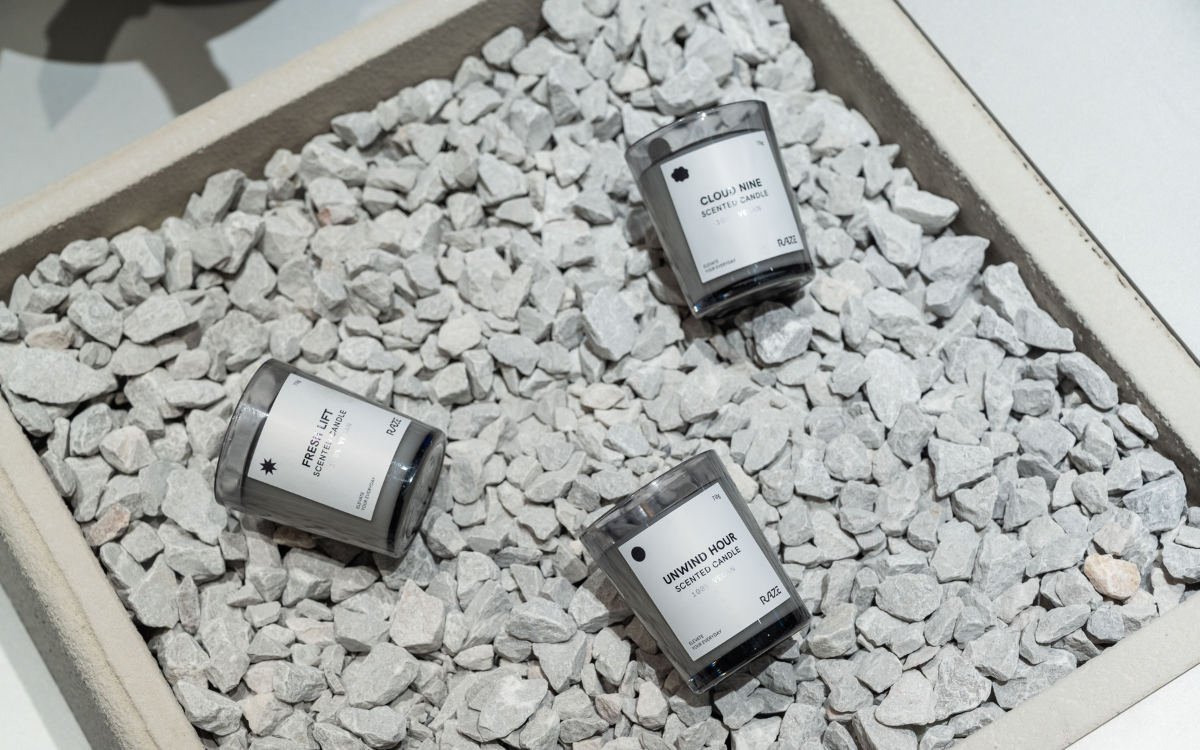 RAZE would integrate these three fragrances into other products, expanding them into every corner of daily life. The new product ranges from Home Fragrance, Home Care, to Personal Care, including Scented Candle, Reed Diffuser, Fragrance Mist, Hand Wash, and more. The brand has tested hundreds of formulas for selecting the best option of each product, including allergenicity, safety, and formulation. The products have also undergone over a hundred tests to ensure their high-quality standards: vegan, high-performance fragrance throw, clean burn, excellent finishing and more. The perfume-grade essential oils used in the products are sourced from a French fragrance brand with a history of over two centuries. Their blends are all from natural plant extracts with 100% vegan formula. All ingredients are free from animal components, by-products or harmful CMR substances. They all meet the safety requirements of IFRA global standards, making them suitable for sensitive skin and promoting overall well-being.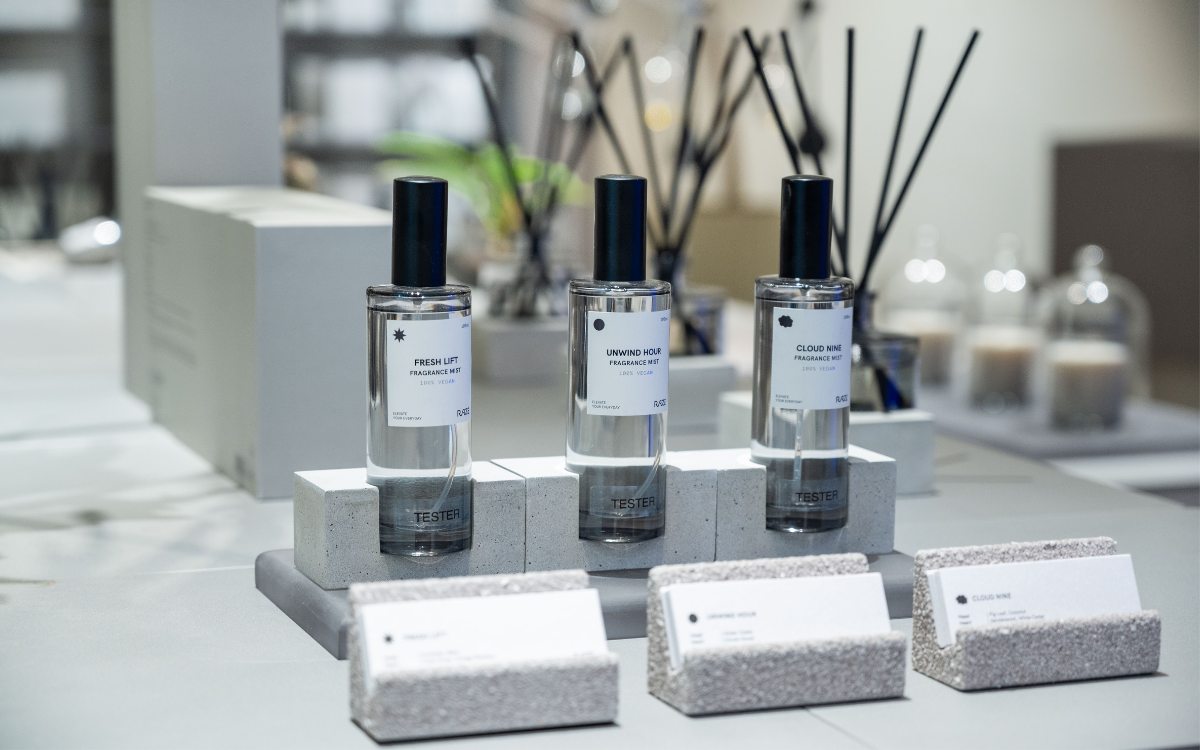 With the introduction of RAZE's new products, the brand has also renovated its three stores, embodying the brand's concept and focusing on the experience of fragrance and spirituality. The design elements try to transform intangible aroma into a sensory journey. While stepping into the store, the customers begin a healing and soothing journey, immersed in a serene and balanced atmosphere. The space revolves around streamlined designs, complemented with soft gray backdrops and orderly lines to create a harmonious visual appeal. Exclusive plant displays juxtaposing with the semi-transparent resin and frosted stainless steel building materials, the stores perfectly align with the brand's advocacy of its natural aesthetics.