When the mercury starts to drop, there's nothing more exciting to any fashion-loving ladies than a much-anticipated Fall/Winter wardrobe overhaul. Set your sartorial journey in motion at Harbour City, a fashion haven housing an array of esteemed fashion houses under one roof. Get ready to immerse yourself in a realm of runway-inspired looks that will keep you at the forefront of the fashion curve.
Rhythm of fall
Hum to the autumnal tunes by Brunello Cucinelli, where contrasting notes and matching sets come alive through compact fabrics, twisted wool yarns, and mirrored surfaces. Demi-cropped sweaters and boxy jackets alternate with versatile and cozy coats, creating a captivating rhythm.
Monochrome and tone-on-tone effects stand in stark contrast to the textured elements, such as bouclé, mottled and brushed effects, quilted fabrics, airy mohair, alpaca yak fibers, super soft shearlings, and fleecy materials, which evoke the dynamic and natural spirit of the countryside.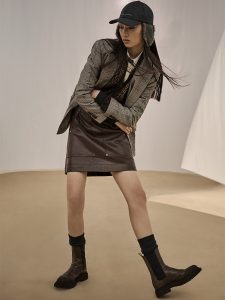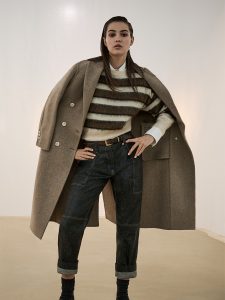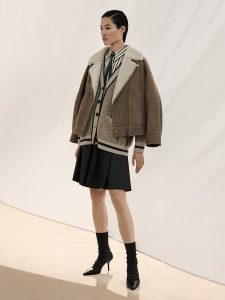 Archival allure
Taking Dior's Parisian elegance to new heights, Maria Grazia Chiuri' autumn-winter ready-to-wear collection this year redraws the contours of the iconic 1950s wardrobe. Amidst a prevailing backdrop of deep and nuanced black, the creations are punctuated by the presence of eternal Dior references of leopard and houndstooth patterns, seamlessly intertwined with the Plan de Paris motif rendered in graphic beige and gray tones.
Meanwhile, crushed fabrics meticulously structured with metallic threads elevate the ensembles, reflecting the ever-renewed inventiveness inherent in Dior's Ateliers.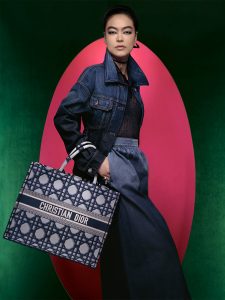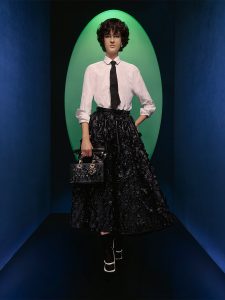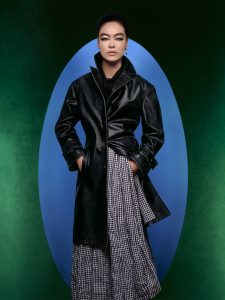 Subtle subversion
With a playful nod to raiding the boyfriend's wardrobe, Fendi's Autumn/Winter 2023 collection skillfully deconstructs and reimagines masculine tailoring and traditional fabrics, weaving them into captivating feminine silhouettes that exude an irresistible allure.
Utilitarian elements make appearances in the form of boilersuits, aprons, and uniforms, while lacquered and layered lace adds a touch of femininity, peeking through slips of lingerie and thigh-high lace-up boots. With meticulous craftsmanship, clean-cut macs reveal sequined linings, bias-cut draped dresses and Persian lamb bibs feature harnessed straps, and knitwear takes on a punk-inspired allure with clean slashes and gentle warping. Felted wools, ribbed knits, and satin dresses with twisted drapes create an aesthetic that is both refined and rebellious.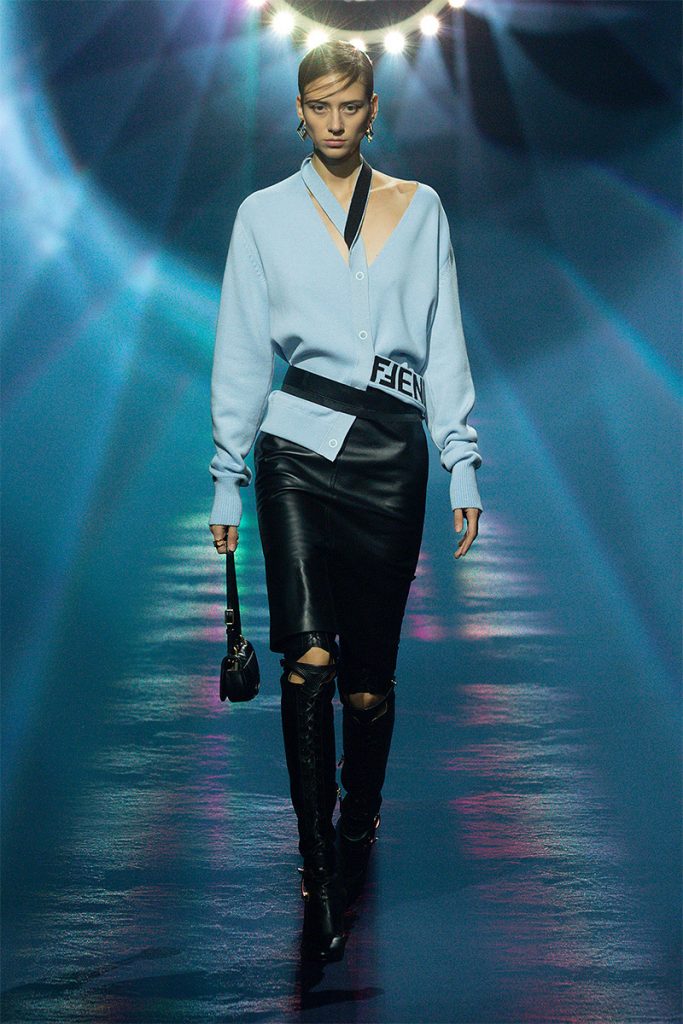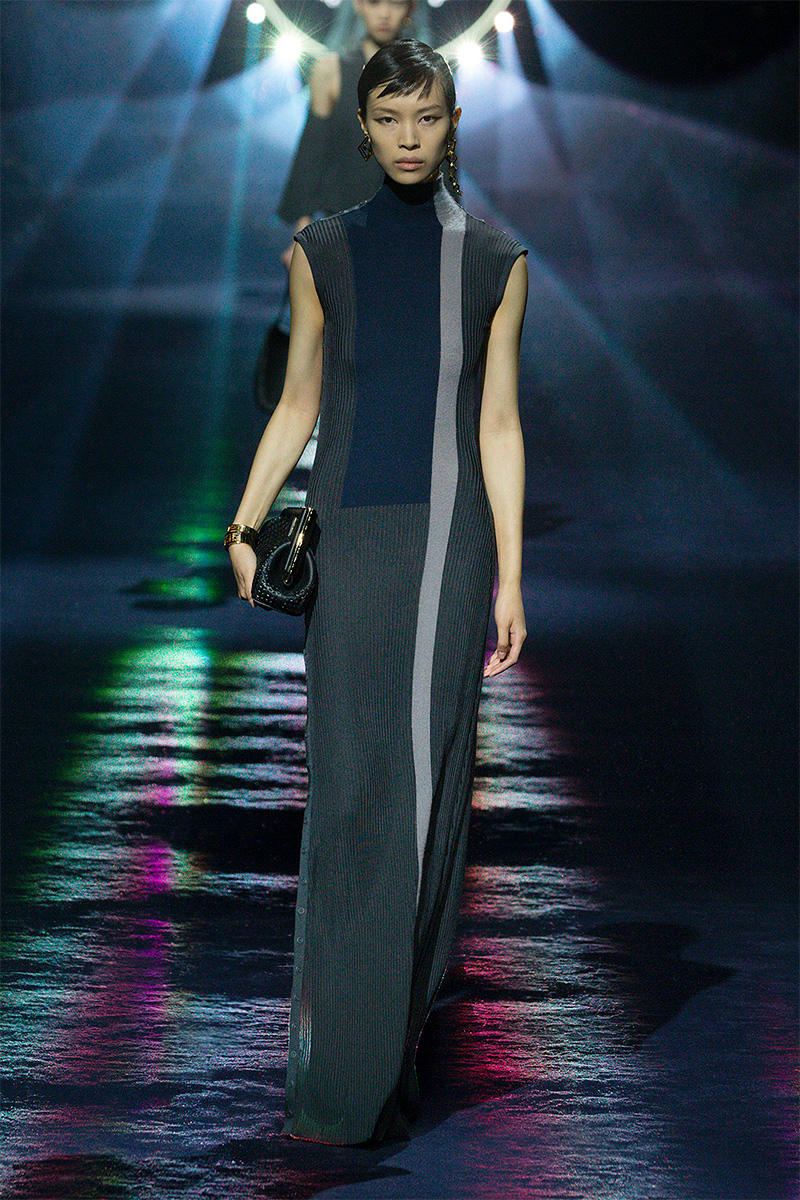 Tailoring redefined
On the other end of that rebellious fashion spectrum stands Versace, with its take on the timeless Medusa and the art of tailoring lies at the forefront of the Fall-Winter 2023 Collection.
Synonymous with Versace's artistry, the striking sharp-shouldered tailored jacket forms the key silhouette for the House. This distinctive shoulder line – a recurring motif in the brand's collections – pays homage to the exceptional craftsmanship of the revered Versace Atelier.
The iconic Medusa emblem, meanwhile, shines resplendently with a fresh interpretation, featuring a central round emblem flanked by two semi-circles, beautifully accentuating dresses, skirts, and the waistbands of exquisitely tailored denim pieces as an unconventional take on evening wear.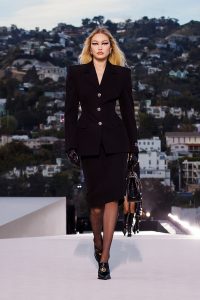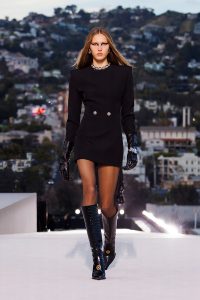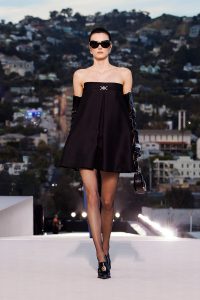 Retro-modern enchantment
To create a wardrobe that never dates, take inspiration from Boss's Fall/Winter 2023 collection. The fashion house's iconic palette of black, white, and camel harmonizes with unexpected bursts of indigo blue, lavender, and caramel brown for a vibrant color interplay.
For an added touch of visual opulence, the iconic HUGO logo is seen splashed across such statement pieces and accessories as tie-dye denim and jersey, retro-bold graphic T-shirts, oversized hoodies, and more, to evoke a sense of effortless sophistication.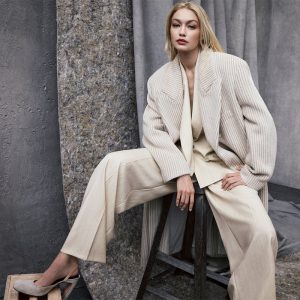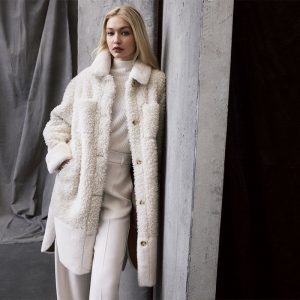 From vibrant prints to luxurious textures, these brands are poised to take your style game to new heights this fall.