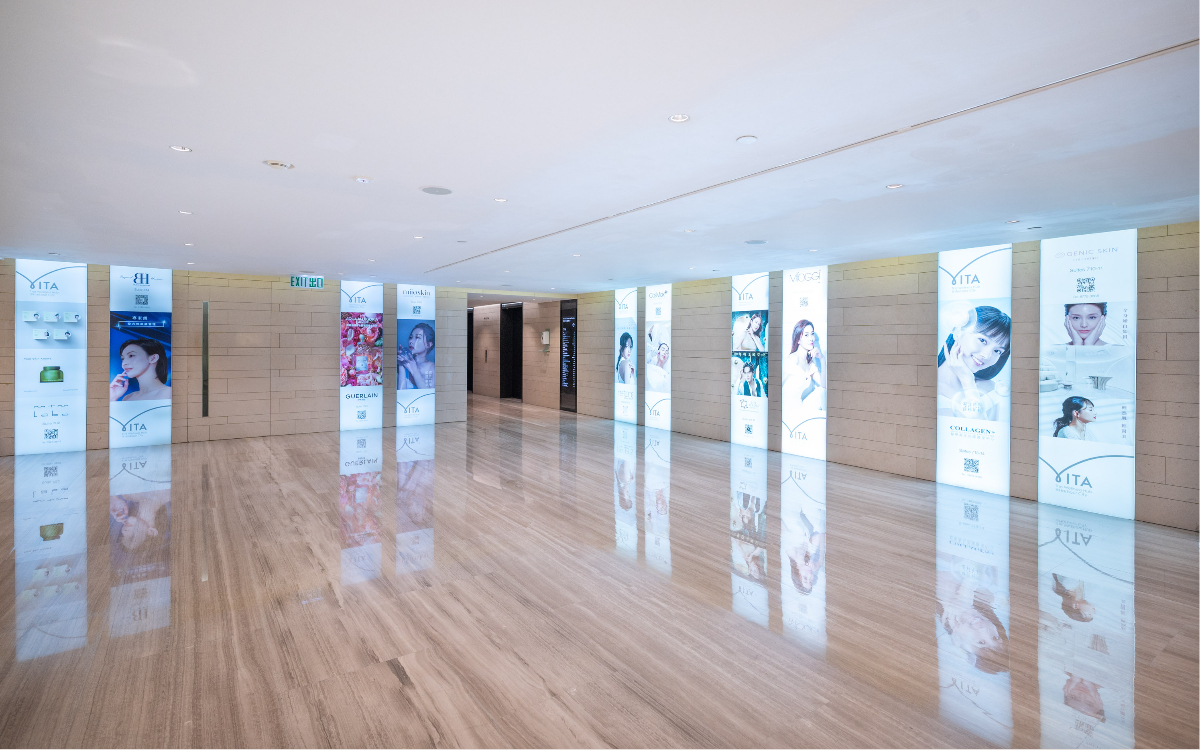 Experience the epitome of wellness at VITA – your ultimate destination for all things beauty and relaxation. VITA is a one-stop wellness hub located on levels 5 to 10 and 14 of World Commercial Centre at Harbour City, offering a comprehensive range of pampering options from over 20 beauty outlets.
At VITA, indulging in little moments of joy is at the core of your well-deserved me-time. From facials to holistic treatments such as whitening, haircare, and body massages, VITA ensures you leave feeling rejuvenated from head to toe.
The humid weather in Hong Kong can take a toll on your body, leaving you with heavy limbs and an overall feeling of tiredness. Draining "dampness" has long been an ancient concept in traditional Chinese medicine and many city dwellers find it works wonders. MIOGGI's 3D Multi-Energy Wellness Therapy aims to transform your body from feeling sluggish to stimulated by alleviating lymphatic congestion and muscle strain through six-pole radiofrequency and meridian therapy to restore the yin and yang of your body in just an hour.
If oriental beauty routine is your jam, embark on the Heritage Ginseng Journey at Sulwhasoo SPA & Beauty Lounge. Inheriting the 52 years research of Korean ginseng and the medicinal benefits it brings, the treatment helps to re-energize skin cell regeneration and enhance the natural smoothness of skin through massaging ginseng essence into the skin enhanced by Korean-style acupuncture. For that extra glam, the treatment also incorporates 99% gold foil – which not only makes a great Instagram photo, the metal is also known for its anti-inflammatory and anti-aging properties.
THANN Sanctuary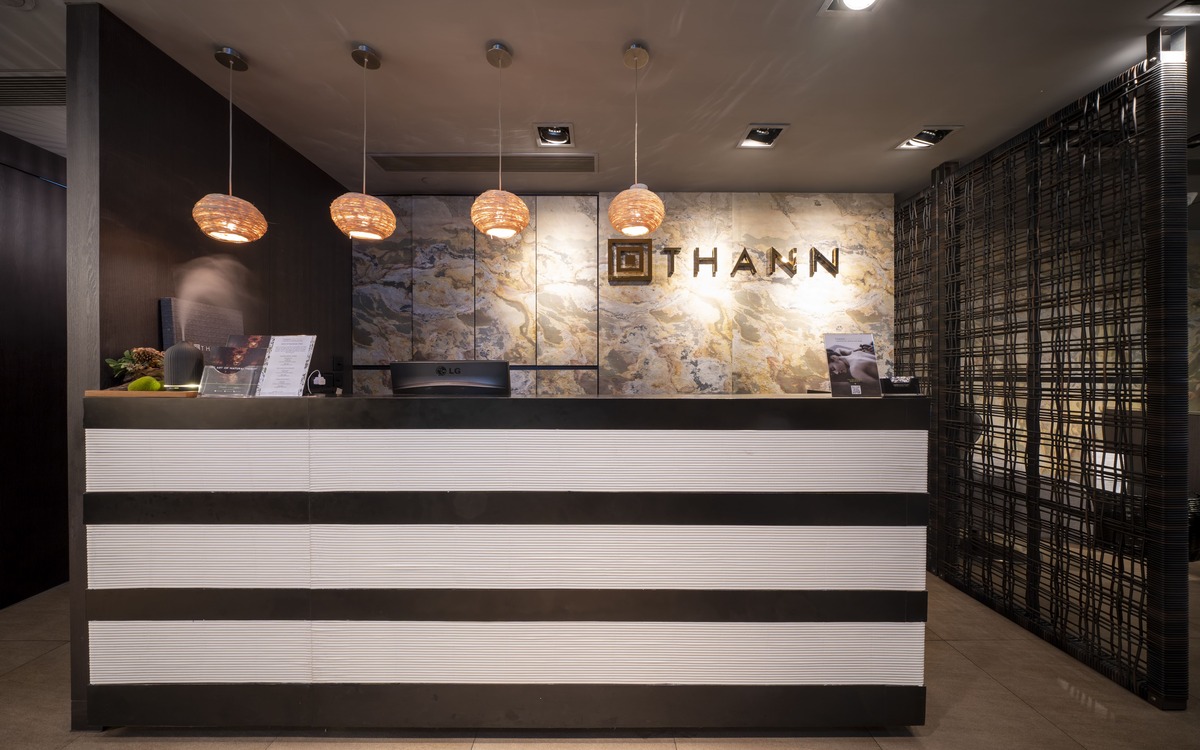 Step into the little oasis of THANN Sanctuary that will transport you to a tropical island in Thailand with its refreshing scents of lemongrass and kaffir lime. The 90-minute THANN Signature Massage begins with a questionnaire for your therapist to understand your needs. Then, using your choice of essential oil, the massage helps melt away stress and soothe sore muscles, restoring clarity of mind.
Until your next tropical getaway in Phuket, make your way to Zi Massage & Wellness to experience the exotic environment filled with the sweet-floral scent of Gardenia. Dive deep into the oceanic bliss offered by the Lava Shell Massage – one of the highly sought after treatments, exclusive to the Tsim Sha Tsui branch. Black tourmaline, lava and dry seaweed are warmed up to 42 to 45 degrees Celsius by a Thai masseuse, before they are glided across your skin to stimulate the blood circulation and relax tight muscles. The warming sensation is going to wash away any traces of tiredness.
The sun, salt, and sweat from beach getaways can damage your hair and scalp, especially during the summer when humidity can throw your scalp out of balance and lead to thinning hair.  Hair Spa by Leonor Greyl's Regeneration Hair Spa Treatment fights hair loss with ginseng and protein extracts mixed with Huile de Germe de ble, a professional shampoo originated from wheat germ. After stimulating the scalp with these extracts, the Complexe Energisant is applied as a leave-in treatment, fortifying hair follicles, restoring vitality, and adding shine to your strands.
If you're looking to whiten and rejuvenate your skin from head to toe, you're going to fall in love with COLLAWHITE's 360 Full Body Collagen Whitening Treatment. The revolutionary device uses nano-cold red light therapy to deliver full-body treatment in a single session. The red light penetrates deep into the skin to encourage production of collagen and repairs damaged skin cells, resulting in clearer skin and an overall brighter complexion.
Thanks to these amazing offers available at VITA, restoring some serious serenity and getting an all-around glow can now be all achieved in just a day.
More beauty outlets at VITA: Aesop, COLLAGEN+, Cosmax, Dior Maison de Beauté, Beyond Horizon Skin Care Centre, Guerlain, Life Young Aesthetic Medical Centre, Lightmac Medical Skincare Centre, MIOGGI MediCentre, Miioskin AESTHETICS·BEAUTY·MEDICAL, mtm labo, retens medical beauty, View Medical Aesthetic Centre
More reading: Facial Treatments to Try at VITA – Your Ultimate One-Stop Beauty Hub